The Top Five Heliskiing Experiences
There are so many types of skiing: powder, park, pipe, urban, racing…the list goes on. All of them pump you full of adrenaline and allow you to explore new places from a different perspective. But heliskiing is on another level. The wildness, the vastness, the deepness; these are all reasons why heliskiing can transport you to what feels like an entirely new world. Perhaps it's an unfair advantage, but heliskiing has one thing that no other skiing experience can offer: a helicopter. Therefore, it can offer a couple of other exclusive experiences…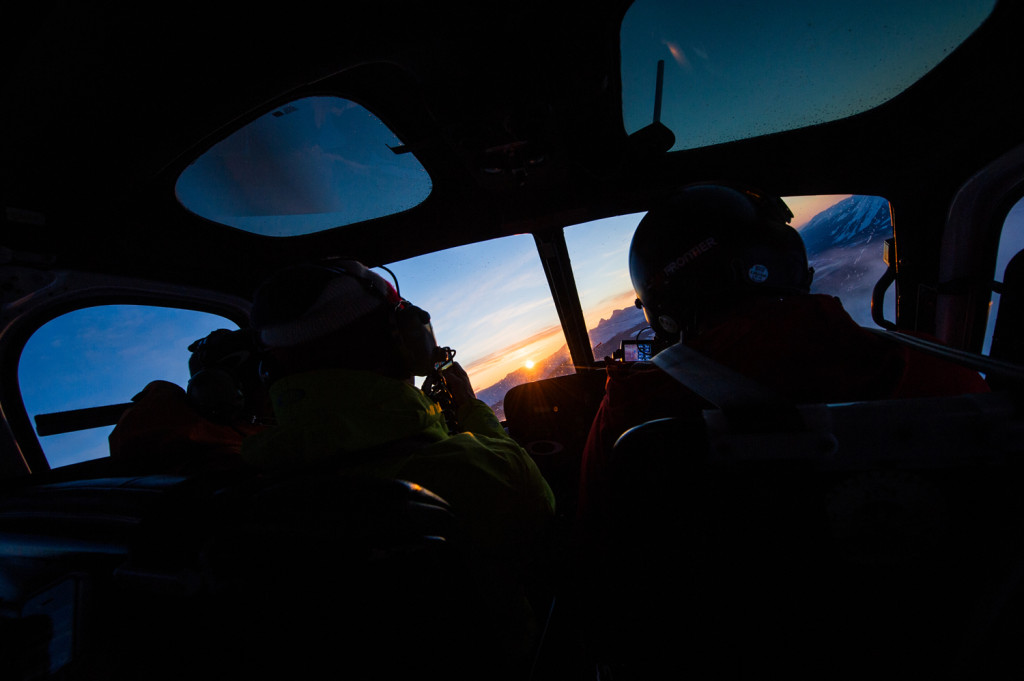 A New View: from the sky, everything looks different; especially the mountains. There are few opportunities in life where you can zoom between peaks, soar over valleys and skim across the tops of the trees. This is pure luxury flying. The purpose: sheer entertainment (and safety, of course). Think Aladdin's Magic Carpet meets Peter Pan, and you have flying in a helicopter over Last Frontier's jaw-dropping terrain. 
Untouchable Terrain: as mentioned, a helicopter provides something that chairlifts and human beings cannot (no matter how fast you are): the ability to hit zone after zone after zone and ski alpine, trees, steeps, pillows in one day. We're talking ten laps of untracked fluffy in one day. It's non-stop hero skiing, and you just can't get that anywhere else.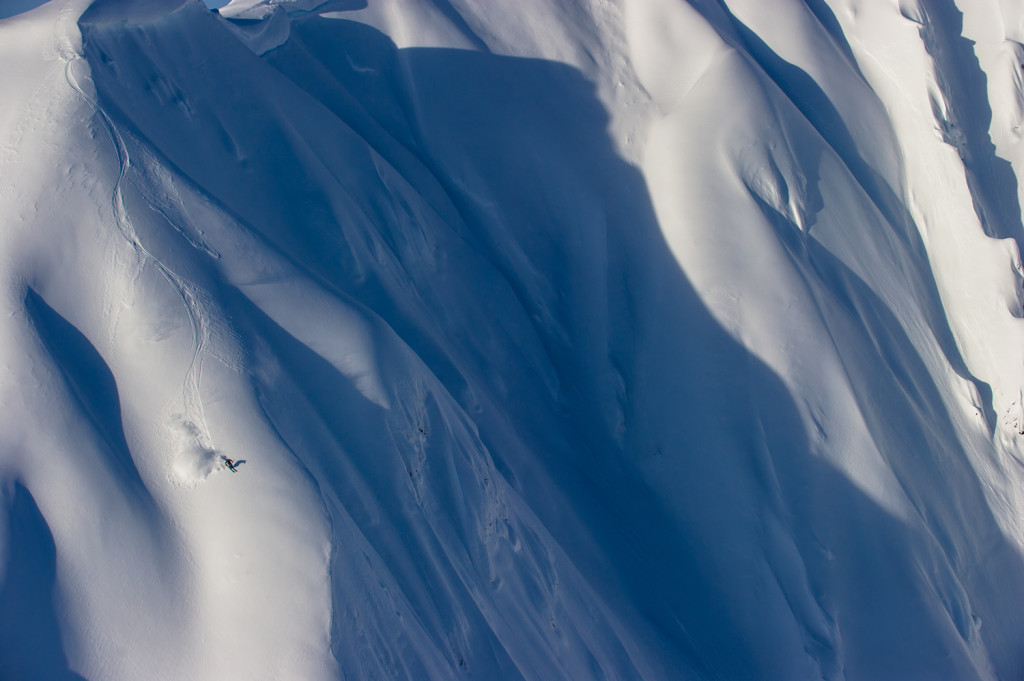 Cool People: there's really no other way to describe it. Heliskiing attracts very interesting individuals, all who share one intensely bonding hobby: skiing. At Last Frontier Heliskiing, you meet people from all over the world; bringing different languages, different cultures and different stories under one roof. Between sharing life stories, talking about work and rehashing the events of the day, there will never be a shortage of great conversation with fascinating people.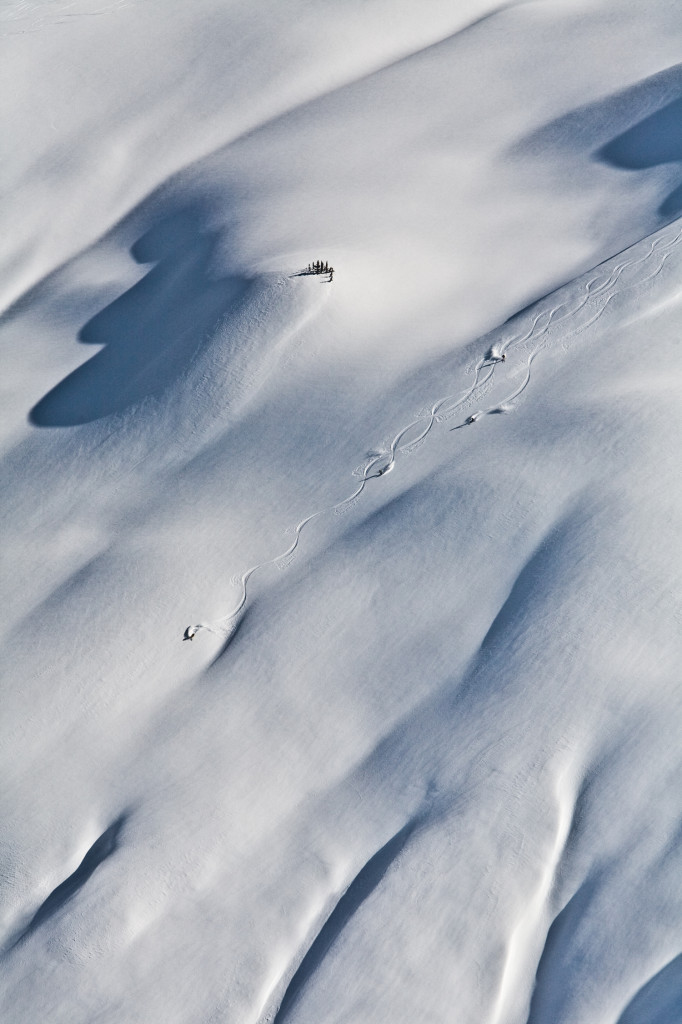 Flying Food: not in the classic sense – this is not a food fight. This is your lunch being flown to you in a helicopter. We all know that the process in which our food comes to us is kind of crazy, but being flown in a helicopter is the cherry on top. Imagine standing knee-deep in snow, in the middle of a vast mountain range, with a real appetite…and then hearing the sound of a helicopter coming up over a ridge, carrying warm homemade soup, sandwiches on freshly baked bread, cookies and hot tea. Not many can say they've experienced that.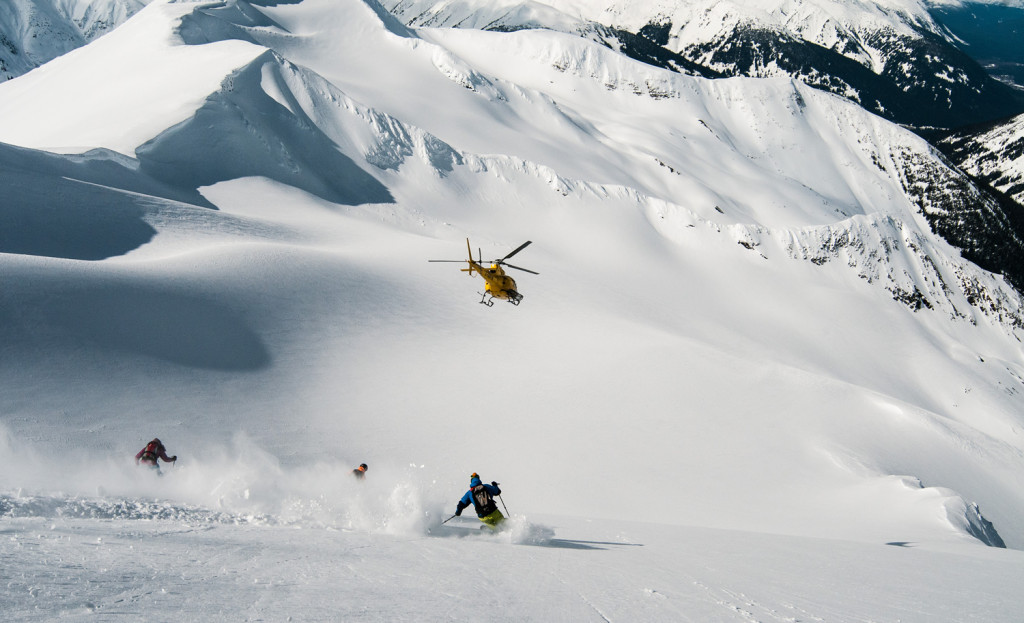 Powder: like you've never known it before. Endless, bottomless, blower: words that start to explain the physical feeling that you experience when floating through the snow in this terrain.  There is simply nothing underneath. This isn't ten new on top of skier impacted on-piste terrain. This isn't even slicing through soft tracked snow. This is flying. Apparently heaven got together with action sports, because this powder skiing stuff is real.