"Magic Skis & Jujubes: My Ski Story"
Whether it be a tragic day of face plants and frostbite, or a lifetime of mountain adventures, every skier has a story. My dad tells a great one of his three year old daughter refusing to get on the Pomma Lift at the end of the day. It was the only way to get back to the chalet, but as it can be with a toddler, logical reasoning was futile.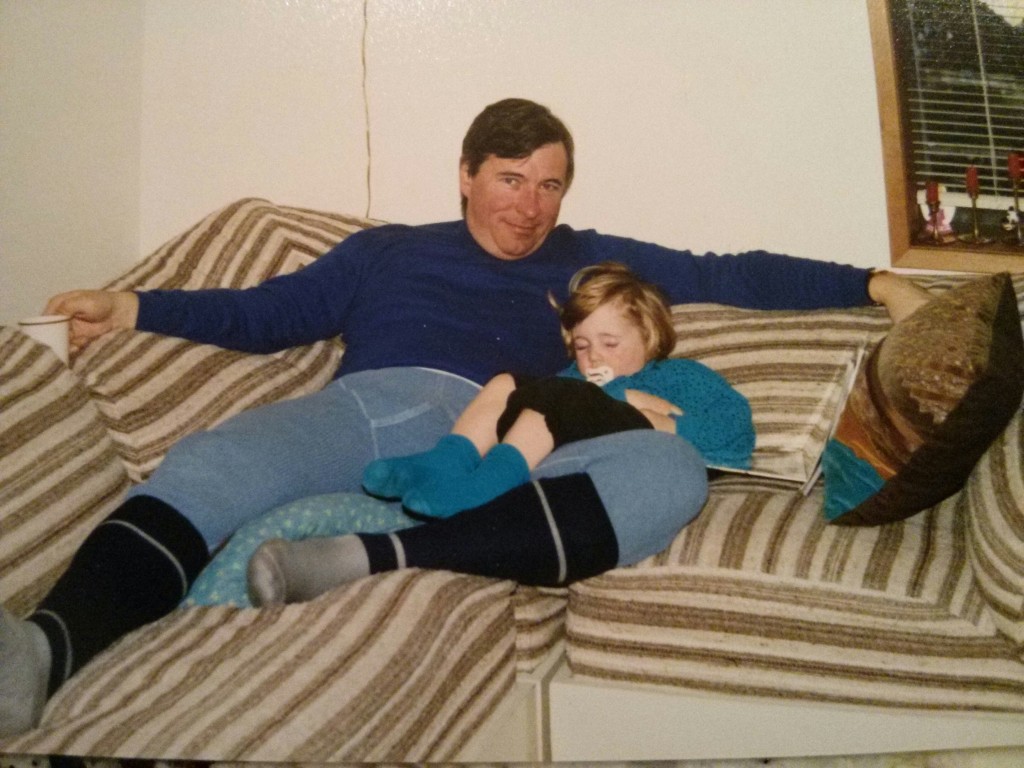 So, my father took the opportunity to instil some character into the two and a half foot frame: he picked up his skis, and started to hike up the bunny hill, yelling over his shoulder at her to do the same. Howling, she reluctantly began to waddle after him, dragging her miniature skis. "God will never forgive you for this!" she hissed.
The line became a family joke. It was the nineties, and my parents rocked matching full piece purple numbers (also, arguably unforgivable). "Follow the phoenix," my mom would say to me, and I would chase after the giant silver bird embroidered onto the back of her suit. She carried jujubes in her pockets to coax me down through the steeps and bumps. The "jujube system" worked; skiing became the treat.
For the last few winters, my dad and I have taken our "West Coast Cement" game to the fluffy powder fields of the interior ranges (yes, I am silver spoon, and yes, we went heli-skiing). Charlie killed it in his famous purple suit, with one classy addition – a piece of duct-tape over a split crotch. "There are a few things God will forgive you for, Dad, but not that," I'd yell, laughing, as he adjusted the tape while the helicopter blasted towards us.
Last month I went home to visit, and as I was heading out the door, I noticed a booklet sitting on top of my bag. "Katie's Magic Skis," was printed on the front. I opened it to find that my father had written a children's story about a young girl who was too afraid to ride the Pomma lift. She acquires a pair of magic skis that zoom her all over the mountain, goes on to become an Olympic skier (revealing that the story is very loosely based on my life) and pass the magic skis on to the family's next generation of Pomma-fearing children.
The dedication page reads: "in the hopes that one day, God will forgive me."