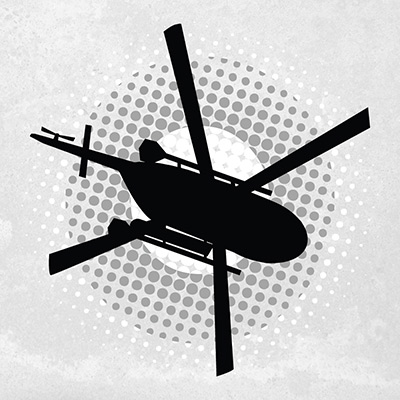 March 2017 Heli Skiing Conditions Report
This March we have been blessed with cool temperatures, abundant snowfall and great snowpack. Regular snow storms in all weeks have replenished the slopes and given us opportunities to ski areas that have not been heliskied in years. The snowpack has benefited tremendously from the high amounts of precipitation, allowing us to ski deep into valley bottoms.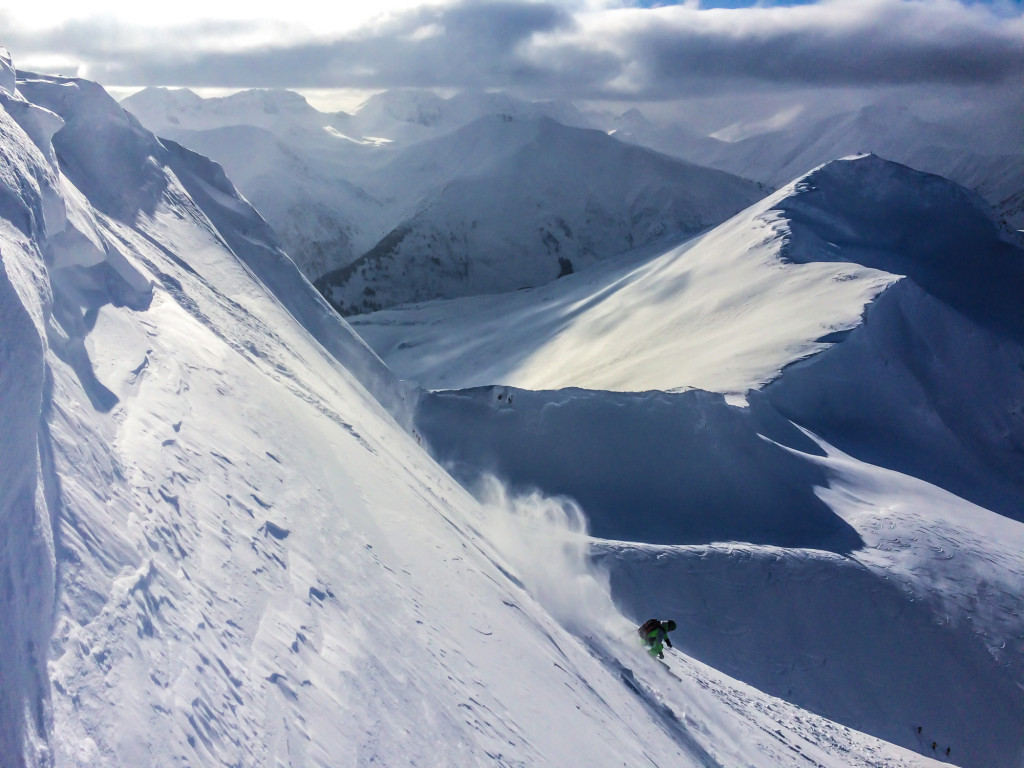 At Ripley Creek, Operations Manager Andre Ike has been ecstatic about the unbelievable tree skiing in our popular Surprise Creek zone. With a base now exceeding 450cm at only 1,000m in elevation, the terrain is fully filled in and the heli skiing conditions have consistently ranged from Excellent to Awesome in the past few weeks.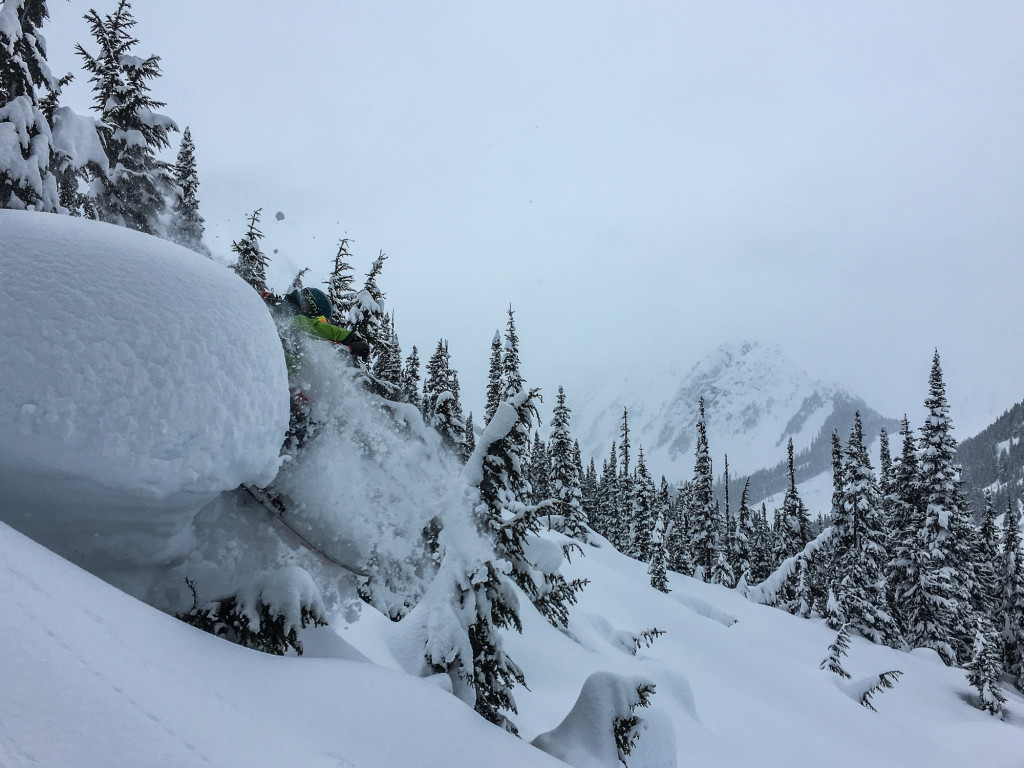 At Bell 2 Lodge, the conditions have also been stellar with conditions ranging from Very Good to Awesome in the trees and Good to Excellent in the alpine. Just a few days ago on the fist day Spring [you wouldn't know it from the conditions], guests managed to shred all day and ski a massive 15,700m in a single day. It may not be a record, but it's not too far from it.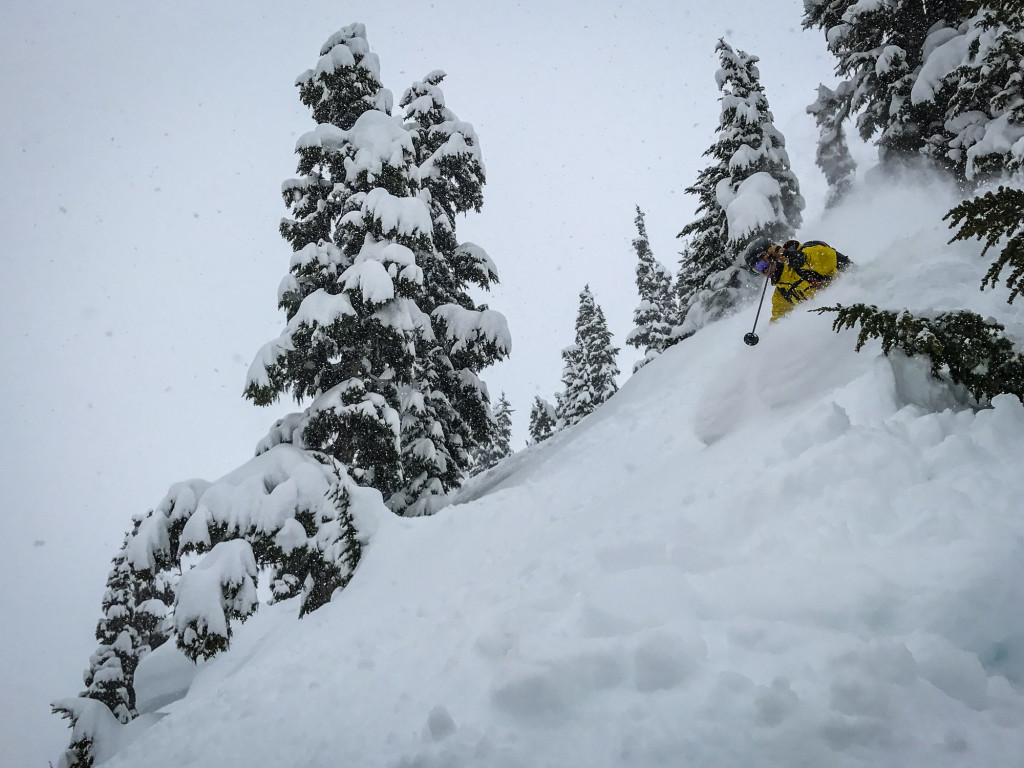 Despite considerable amounts of snowfall this month [over 270cm in the first three weeks], we have been averaging only about a half day of downtime per week. Credit goes to our seasoned pilots who have been doing a terrific job of getting us into tree skiing when it snows and into the high alpine when the conditions cleared. This month, we've been averaging 49,000m of vertical per week at Bell 2 Lodge and 50,000m at Ripley Creek.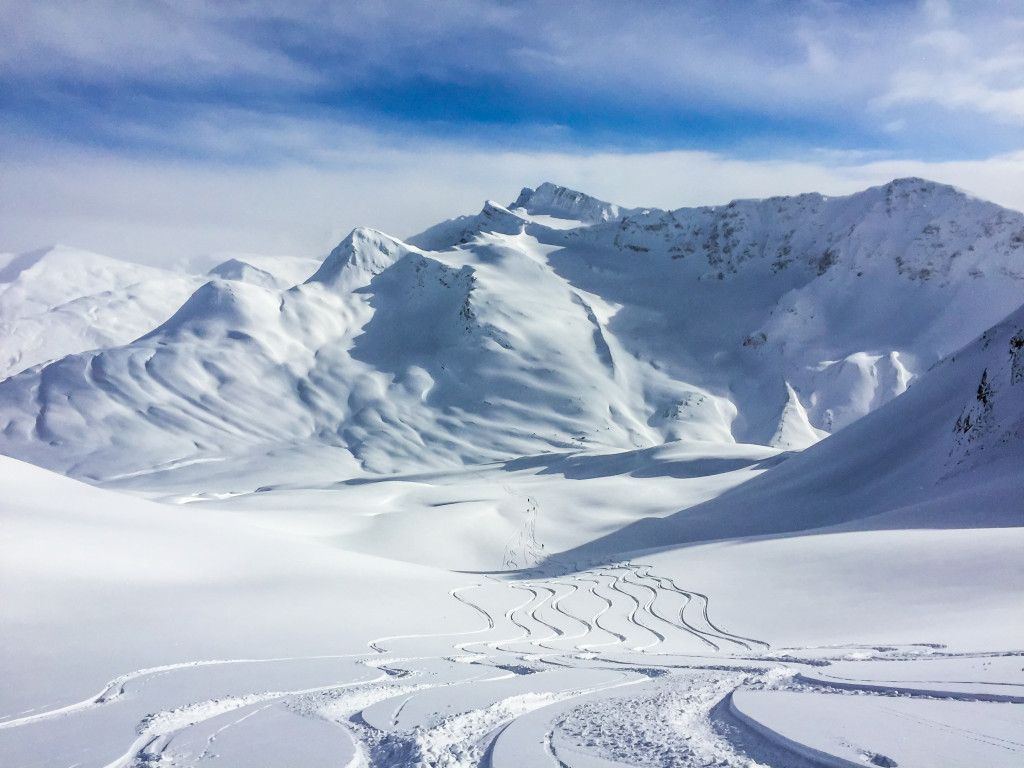 With a solid snowbase now in place and cool temps providing more than ample powder, we look forward to an incredible April of heliskiing. Should you have the desire to fulfill a last minute [or 2018] heliski fantasy, don't hesitate to get in touch with us [here].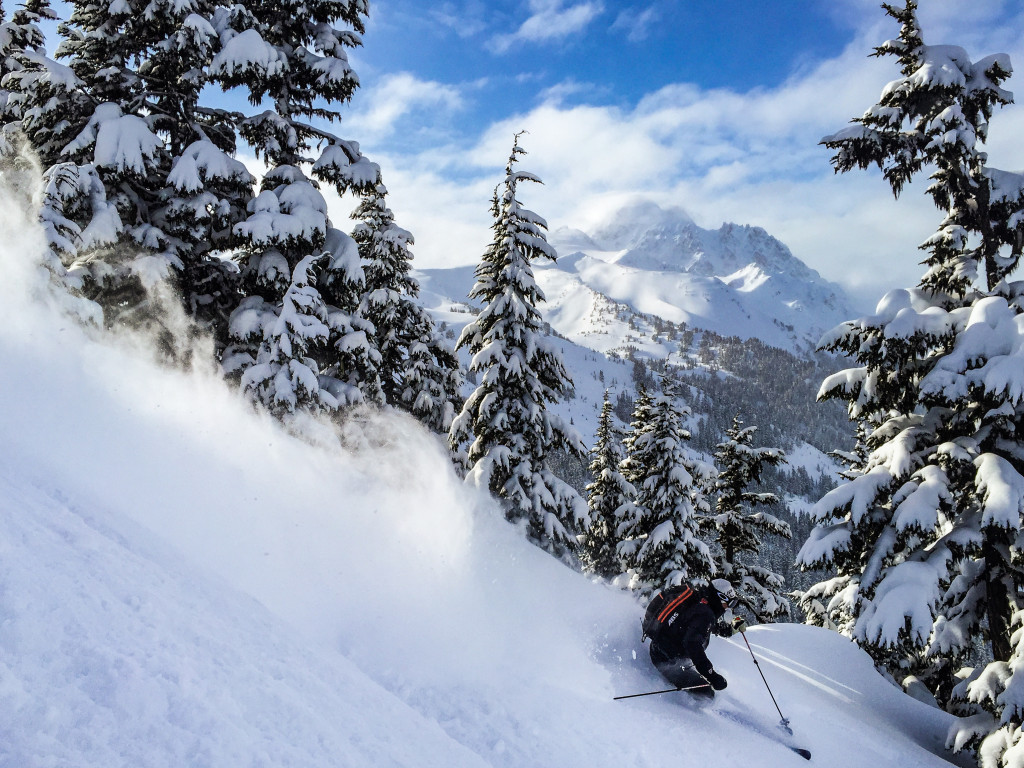 Highlights of our 2017 Heliski Season:
• 763cm [300 inches] of accumulated snowfall since Dec 17
• Bell 2 Lodge Snowbase @ 1,000m Elevation: 273cm [107 inches]
• Ripley Creek Snowbase @ 1,000m Elevation: 450cm [177 inches]
• Most vertical skied in a single day this season: 15,700m [51,600ft] at Bell 2 Lodge.
• Most vertical skied in a week: 83,500m [274,000ft] at Bell 2 Lodge
Get the full scoop with our daily conditions report.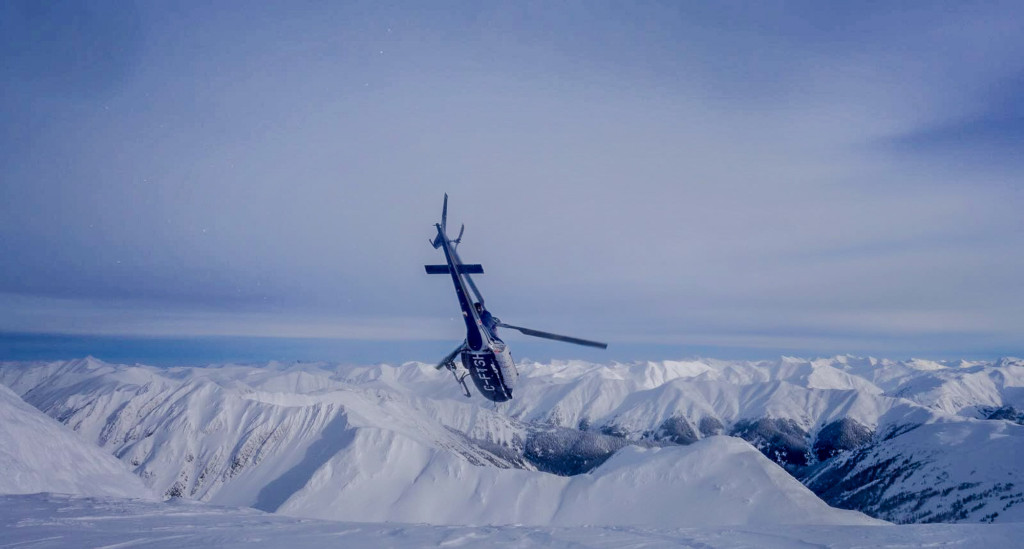 We look forward to sharing our final conditions report of the season next month. Stay tuned…