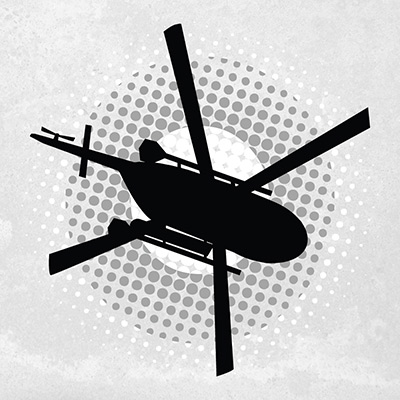 New Bar & Entertainment Area – Bell 2 Lodge
With just a few days to go in our 22nd heliski season, we thought it was time to share a few details and photos of our new bar and entertainment area at Bell 2 Lodge. If you did not have a chance to visit us this past winter, we hope you can experience the totally revamped space on your next visit.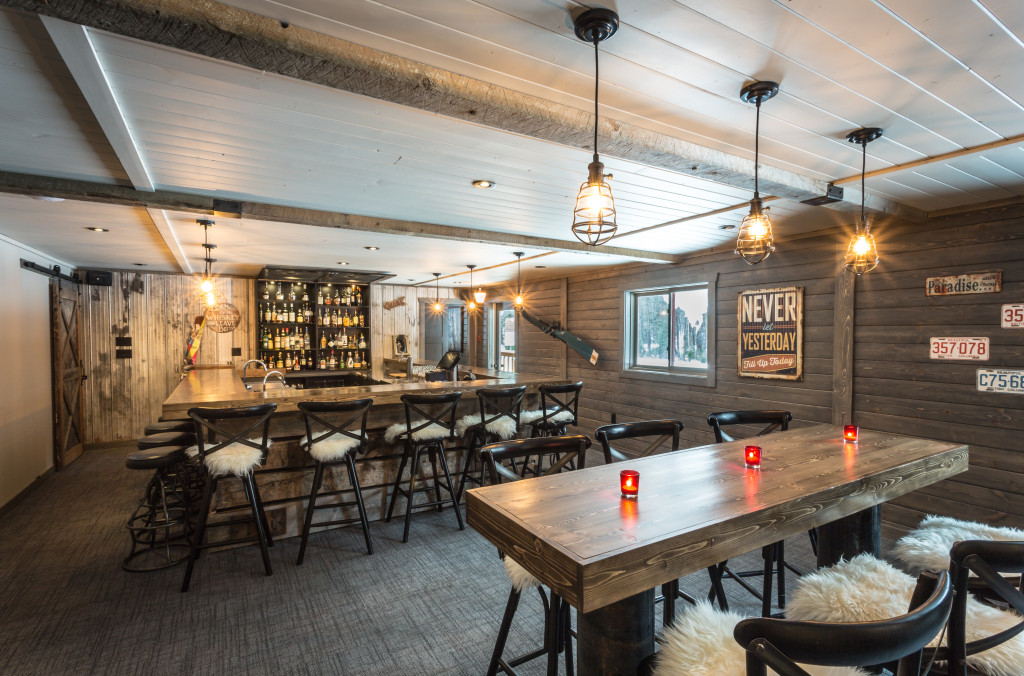 Over the past few years we have been working hard to enhance all aspects of our operation. Some of these investments have been tangible to our guests like common area lodge renovations, while others such as maintenance have been less visible.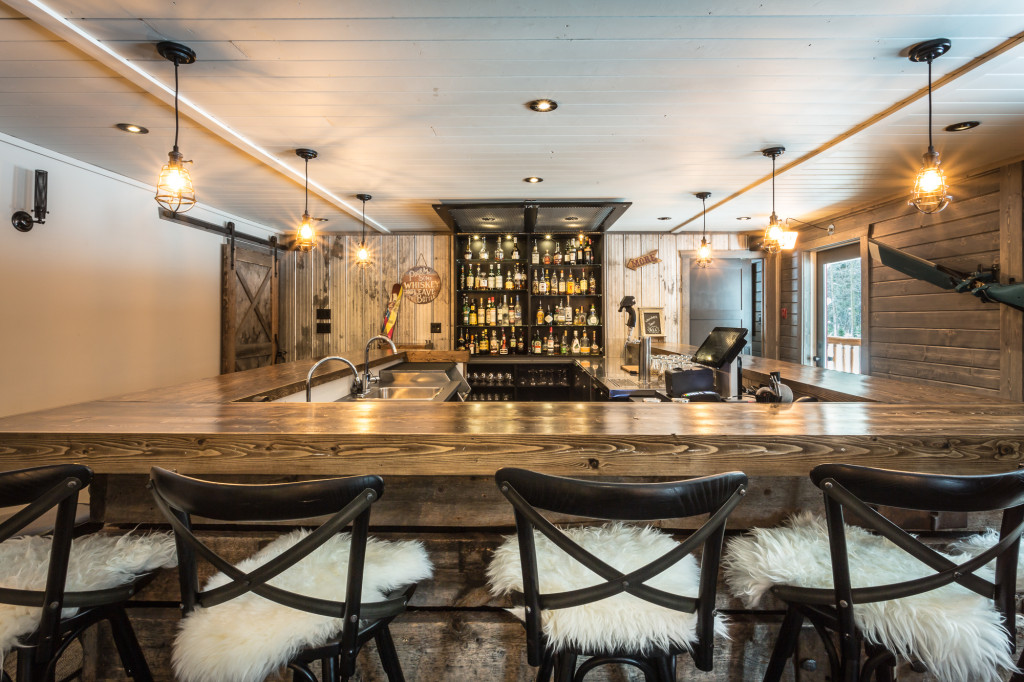 In 2014, we undertook a complete renovation of our Bell 2 Lodge dining room, lobby and gift shop areas. Then in 2015 we installed a new bar space at our Ripley Creek operation in Stewart. Late last year we put the finishing touches on our brand new entertainment area at Bell 2 Lodge. This change, along with the switch to groups of 4 for our 2017 heliski season [previously we skied in groups of 5], has made big difference in how people experience their Last Frontier holiday.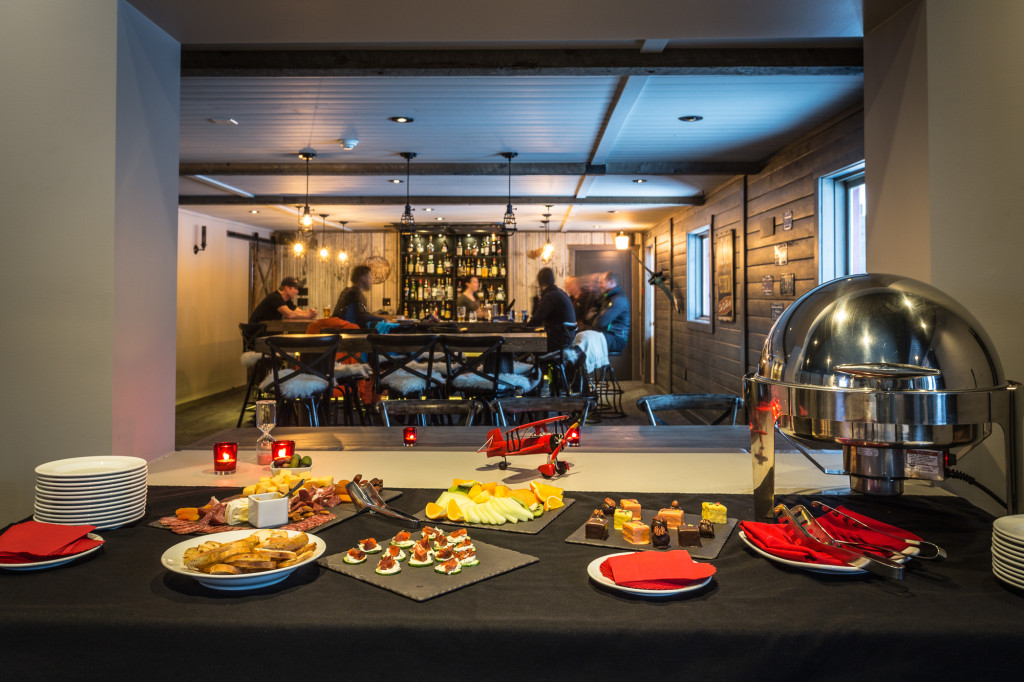 Our goal has been to focus on common areas that are enjoyed by all of our guests. The completely new bar and entertainment areas have been well received by those that visited this season.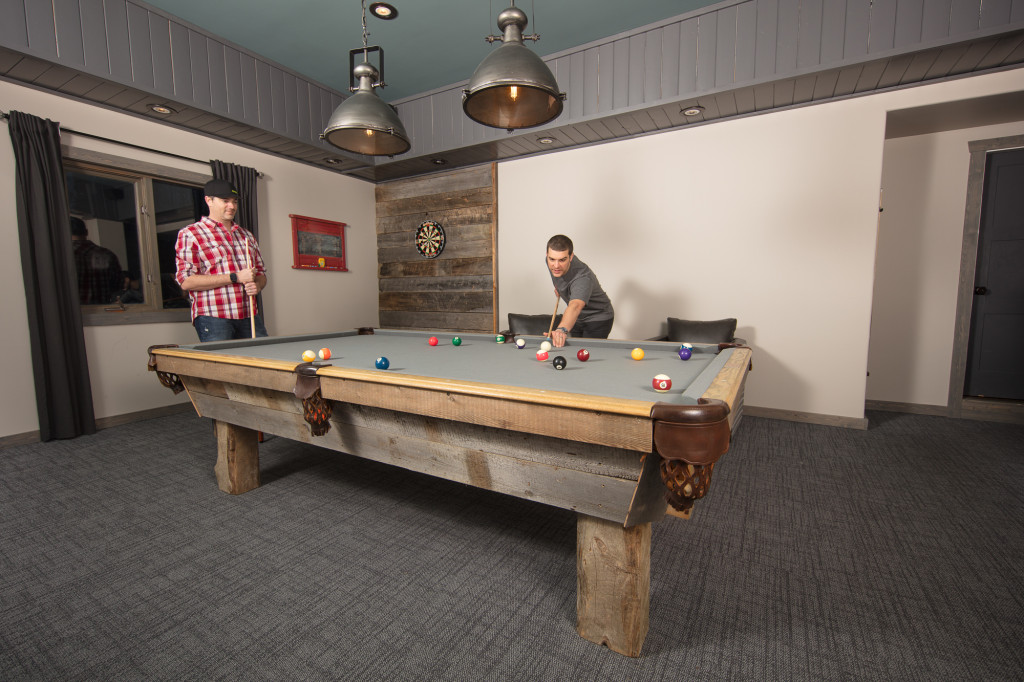 A wrap-around bar provides more seating and invites social interaction amongst guests and crew members. Warm lighting and rustic design touches add a sense of place.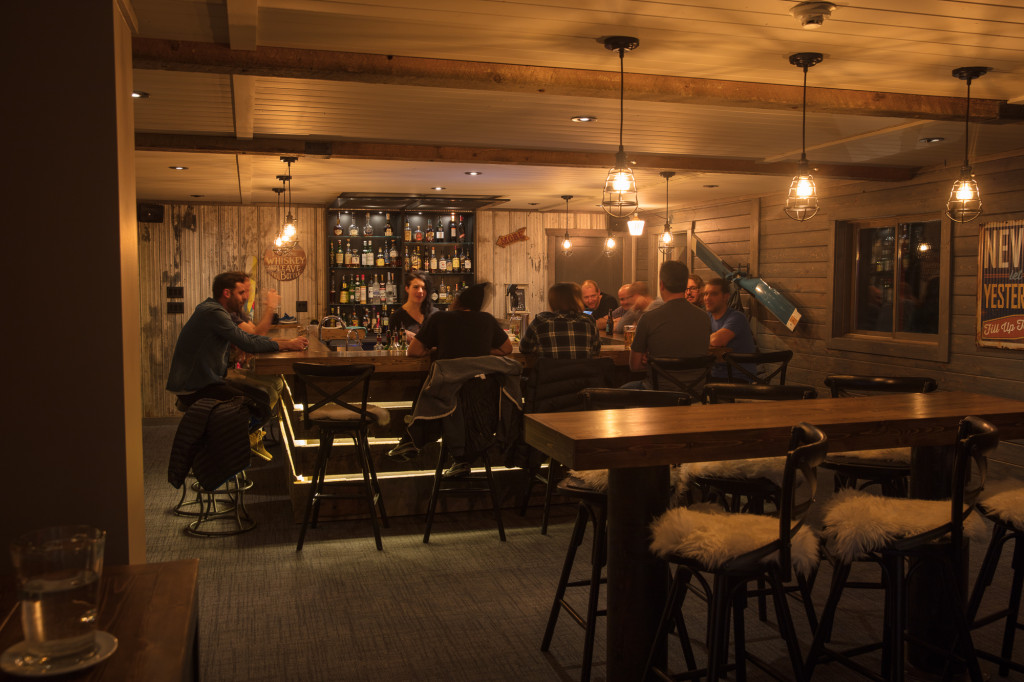 For the first time, we are offering beer on tap from local brewery Sherwood Mountain Brewhouse in Terrace, BC. With the micro-brew beer revolution sweeping throughout British Columbia, we wanted to bring some local flavor to our guests visiting from abroad. There is also an environmental benefit to the keg system, as it cuts down on the number of bottles that are transported to and from Bell 2 Lodge.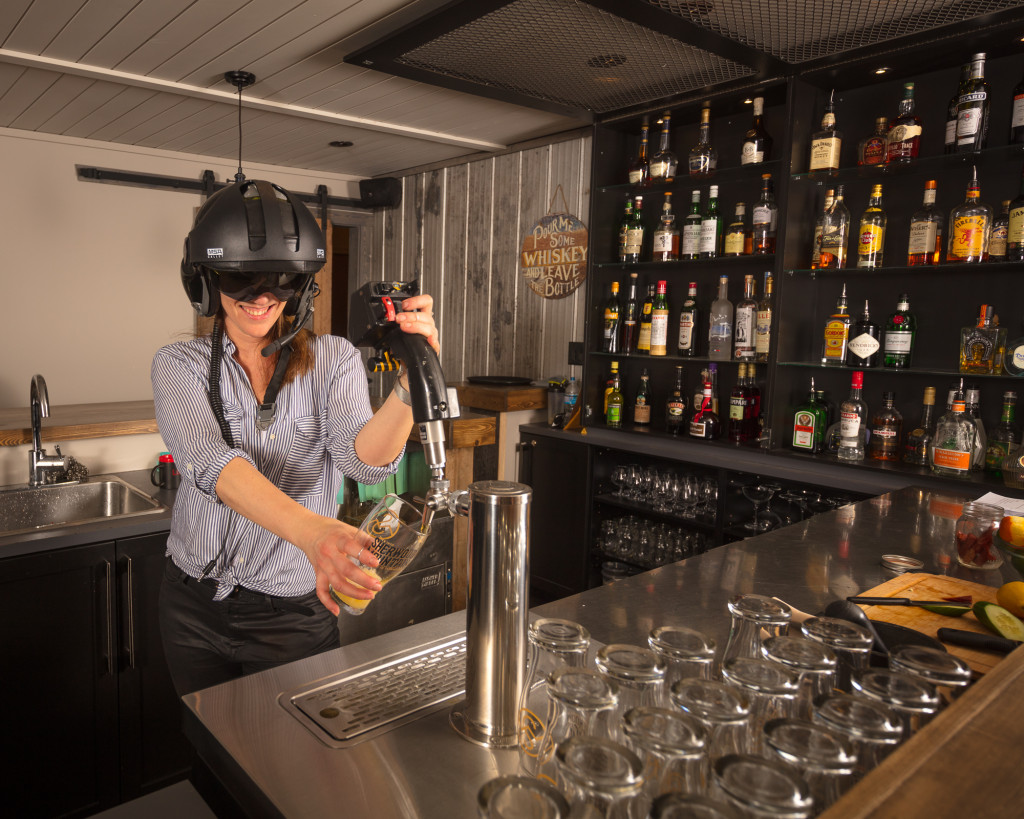 In addition to the new bar, we have made a purpose built media room where ski films and heliski photo slideshows/videos can be viewed in a dedicated space. From time to time you'll also catch some of our crew playing various instruments there.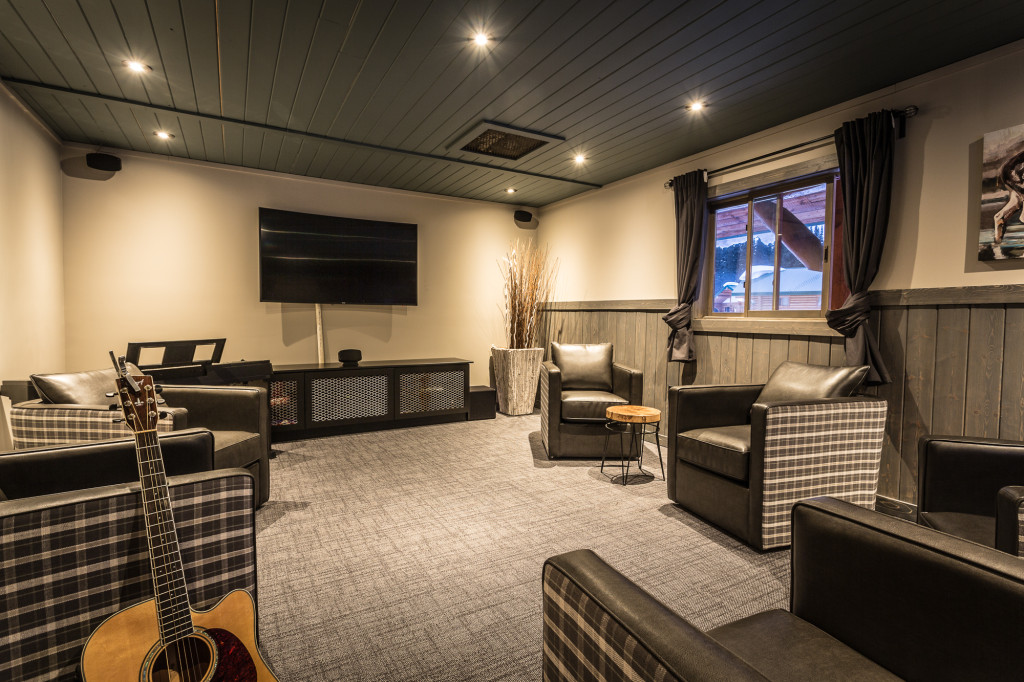 Lastly, our old games room has been re-built. Old favorites such as pool, Foosball and darts have made a comeback.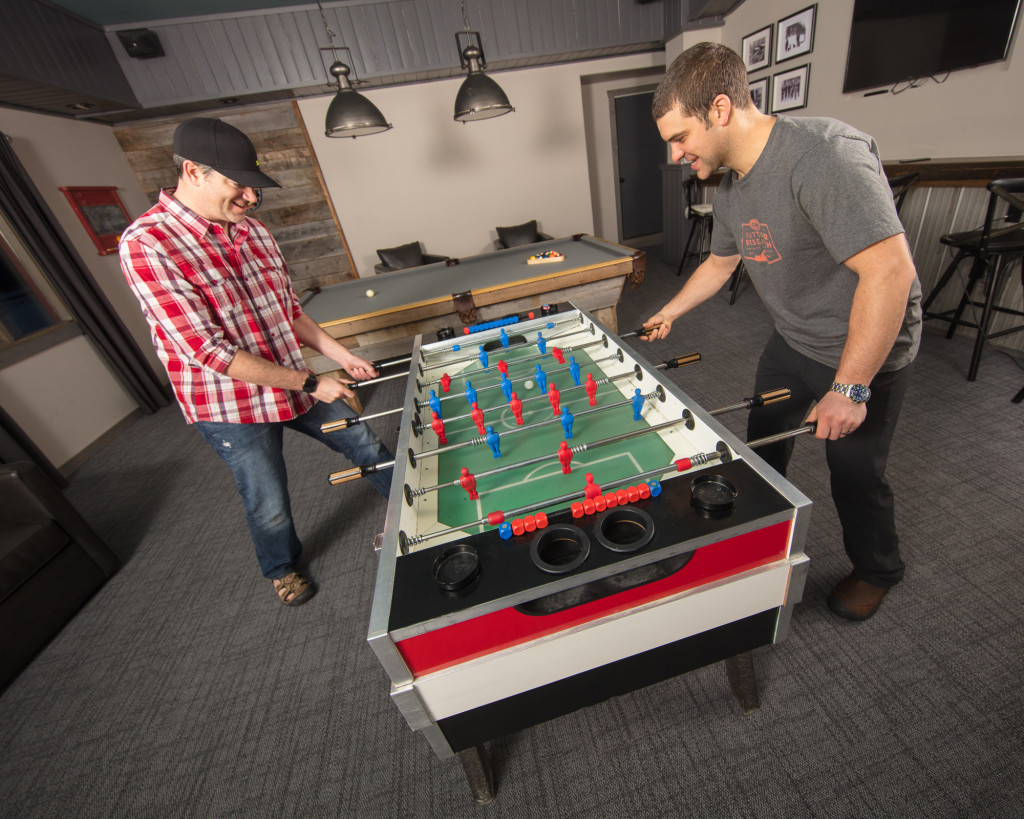 We look forward to your next visit so you can enjoy the space yourself. If you have any tentative plans to visit us in our 2018 heliski season starting in mid-December, please don't hesitate to get in touch with us.