Beyond a Ski Trip at Last Frontier Heliskiing – A Foodies Holiday
Most guests at Last Frontier Heliskiing discover that the food is beyond what they were expecting. When booking a heli-skiing vacation, people usually choose solely on the snow quality, type of terrain, and snow pack, thus food becomes an afterthought. Nevertheless, Last Frontier Heliskiing believes in providing not only world-class skiing, but everything else that goes with it. And food is of the utmost importance. Here's what you can expect with Last Frontier Heliskiing cuisine: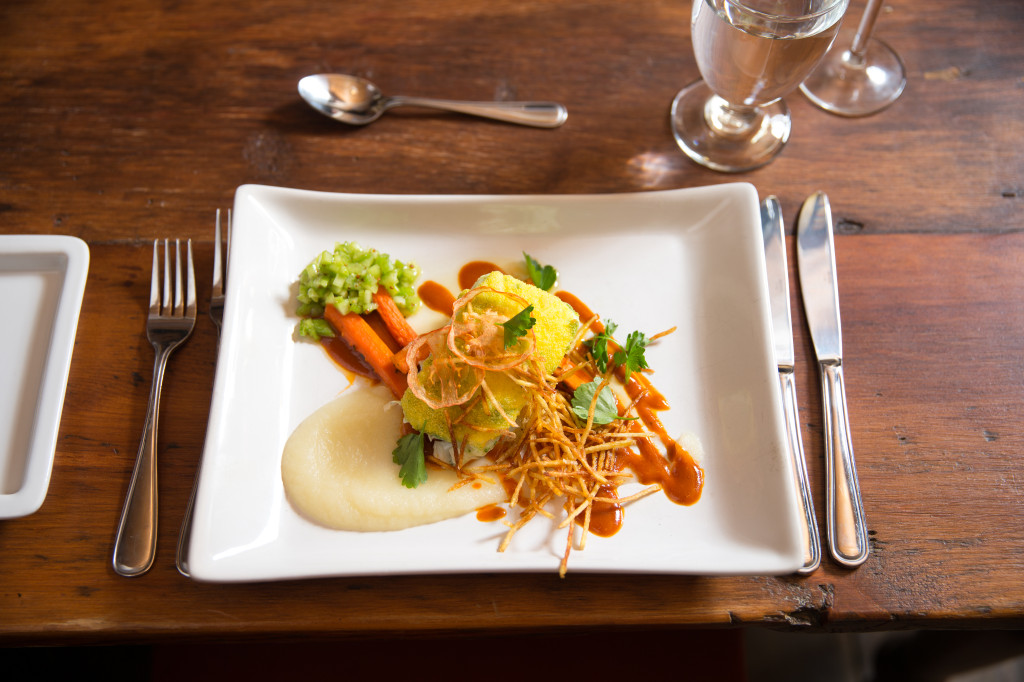 The best food I've ever had has been at Last Frontier Heliskiing. Period. The amount of love and care our chiefs put into dishes is astounding. Most things are made from scratch. And when I say most things, I mean most things.  Even the ketchup, jam, granola, smoked salmon, and peanut butter is made in-house. Our kitchen has high standards and believe our guests deserve nothing but the best. Instead of going the extra mile, we go ten.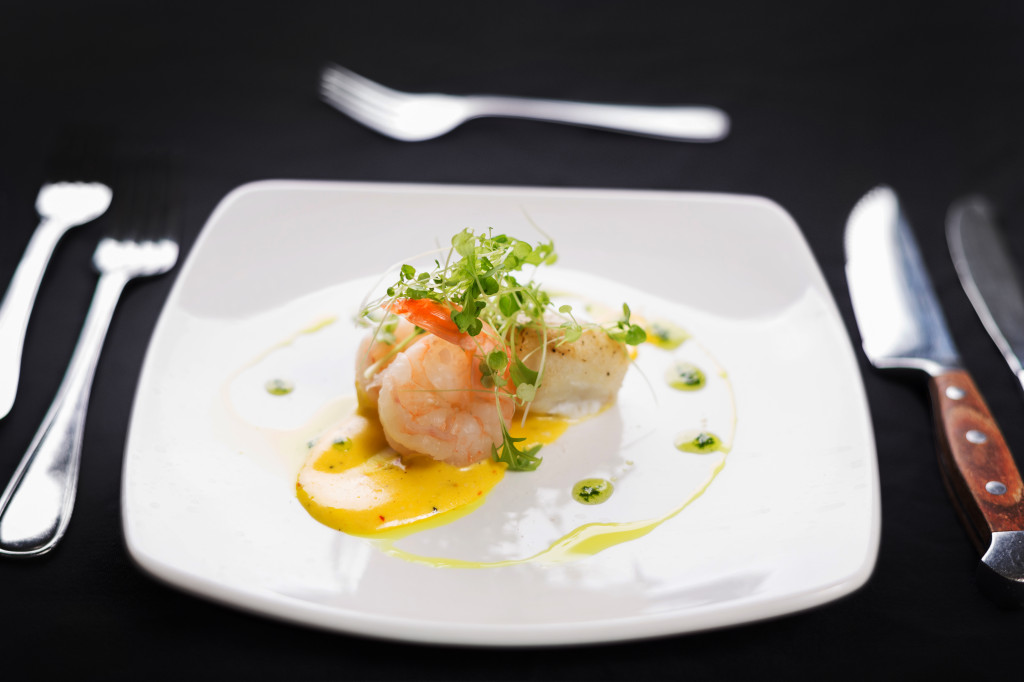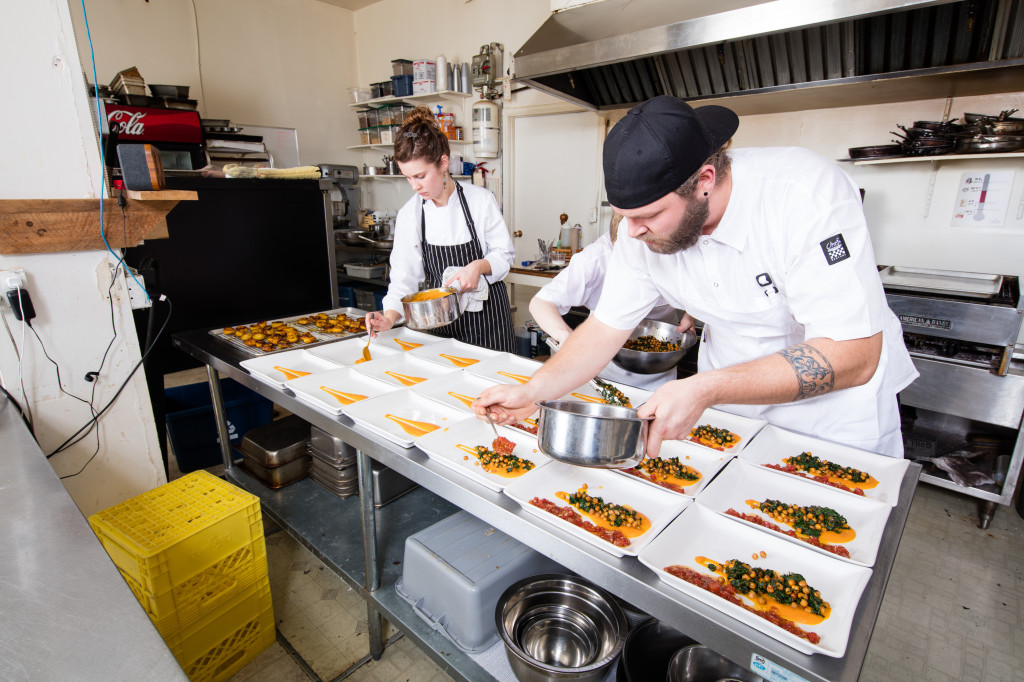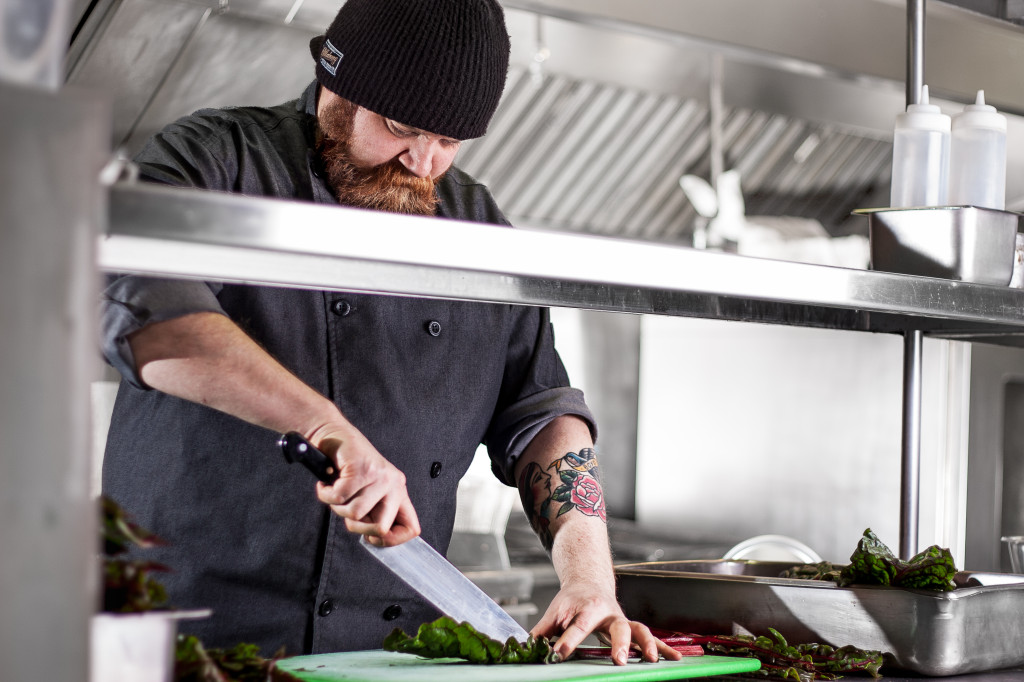 Imagine waking up to fresh snow outside your cabin, a ski-report predicting waist deep blower powder, a cappuccino, and a breakfast buffet of champions. Banana bread waffles, eggs benedict, home-made bread, apple-wood smoked bacon, farmhouse sausages, cinnamon bun french toast, in-house smoked salmon, apple pie, in-house pickled herring, fancy cheeses, and a fruit salad. Is there a better way to start your ski day?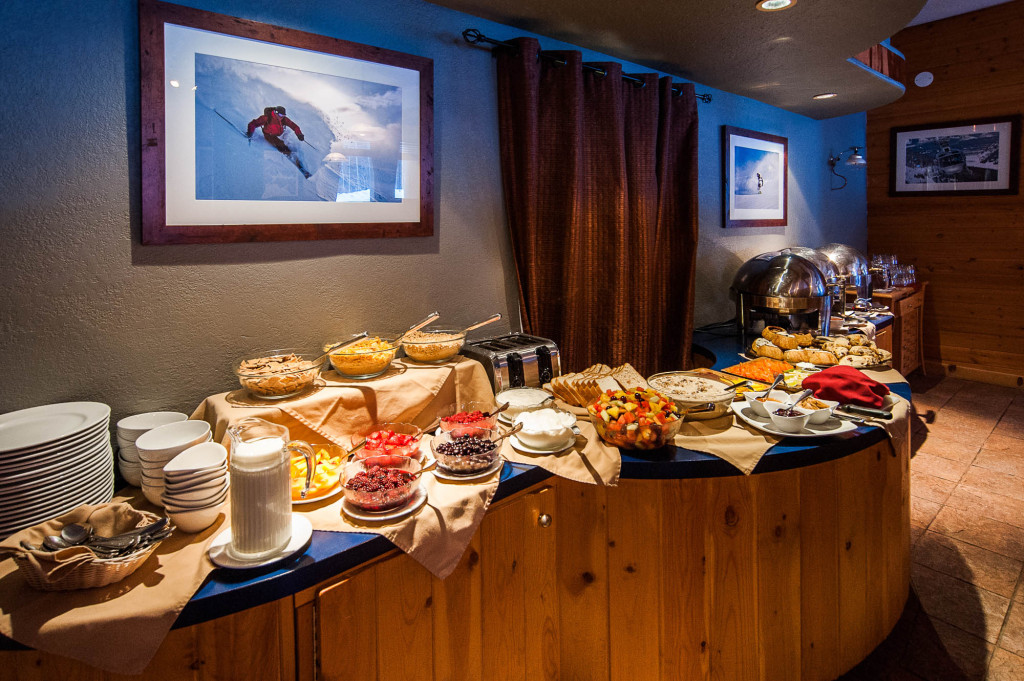 After bouncing through trees and gliding along alpine lines for half the day, lunch is an outdoor affair. Expect something like: pork schnitzel sandwiches with brie, parsnip apple soup, chocolate chunk cookies, in-house smoked maple jerky, tea/coffee, and in-house smoked cracked pepper salmon. Just what the doctor ordered for a full day of skiing.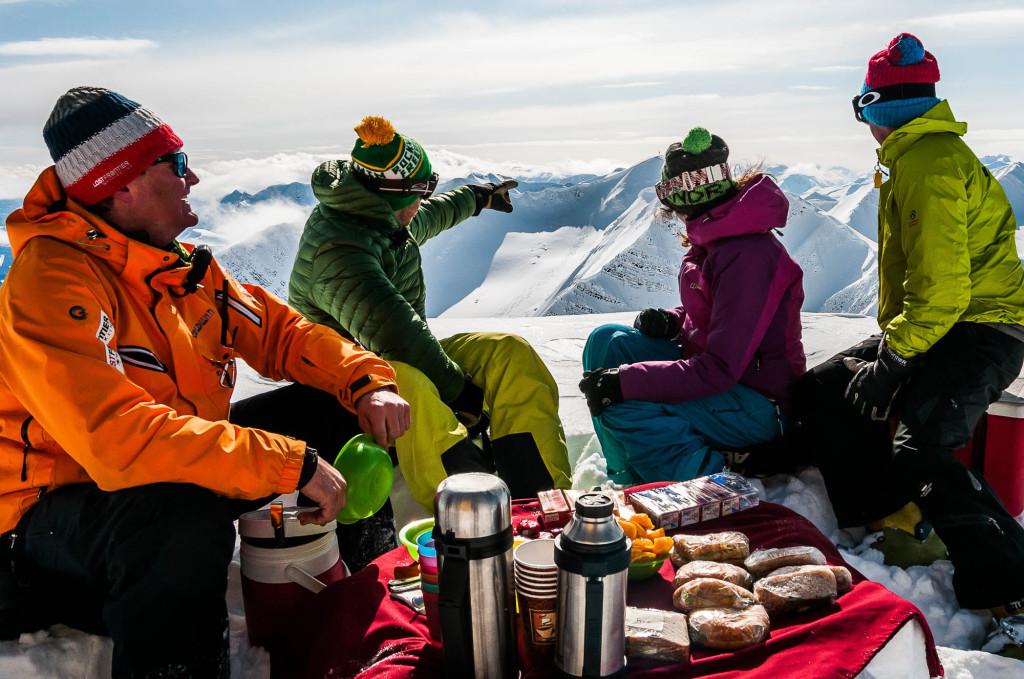 Arrive back at the lodge from an epic day. Enjoy a drink and a couple snacks, while chatting with other guests and your guide. Laughing and reliving the days adventure and wondering what tomorrow will bring.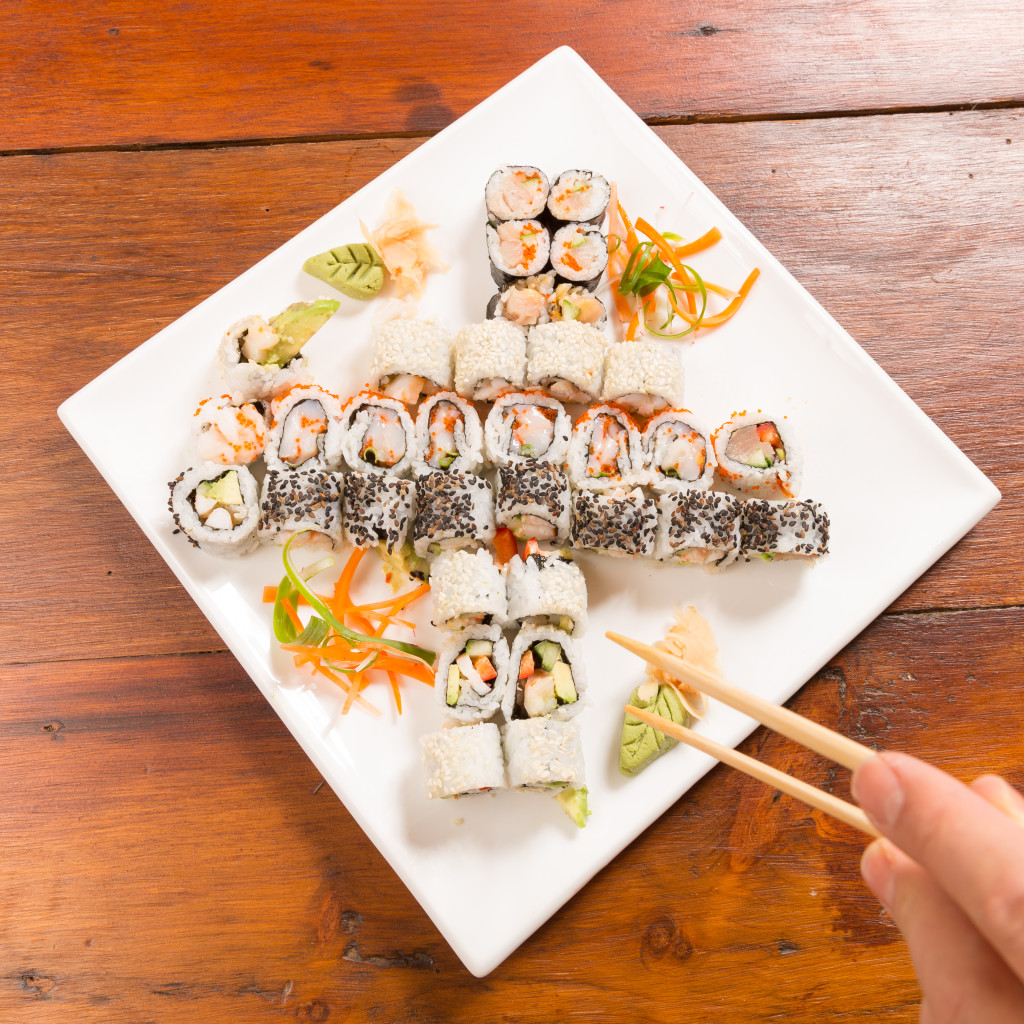 Soak in a hot-tub, relax with a massage, and get ready for dinner. The meal could be sauteed pomegranate quail wings with chili infused olive oil, peppercorn crusted tuna on a bed of julienne vegetable, and baked Alaska with vanilla bean whipped cream. The only trouble is, once you taste good food, it's hard to return to the Kraft dinner at home that mother makes.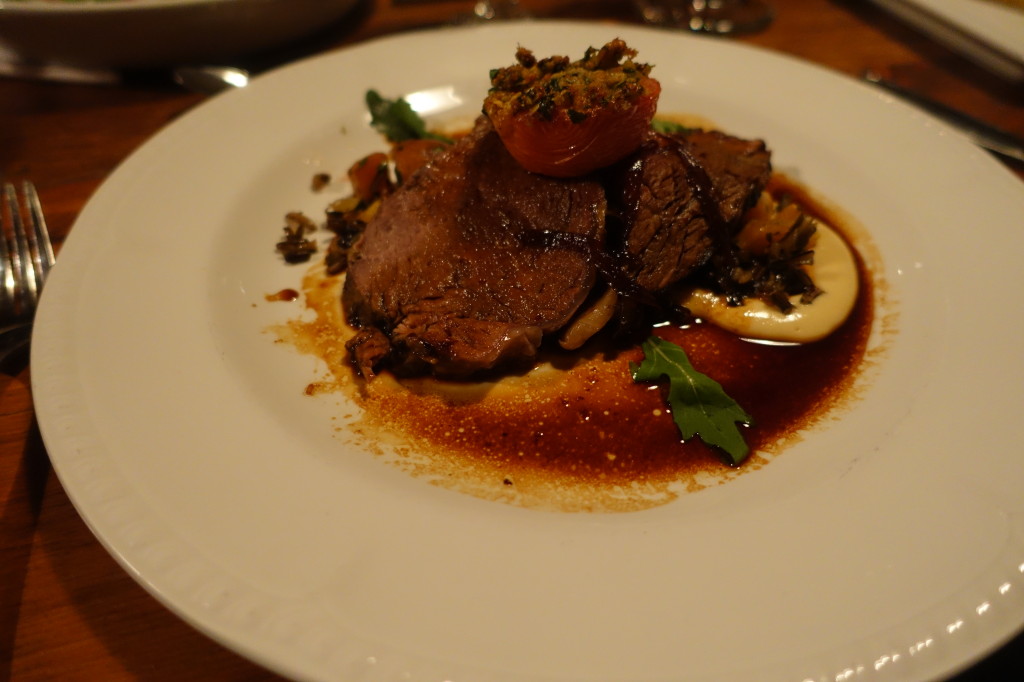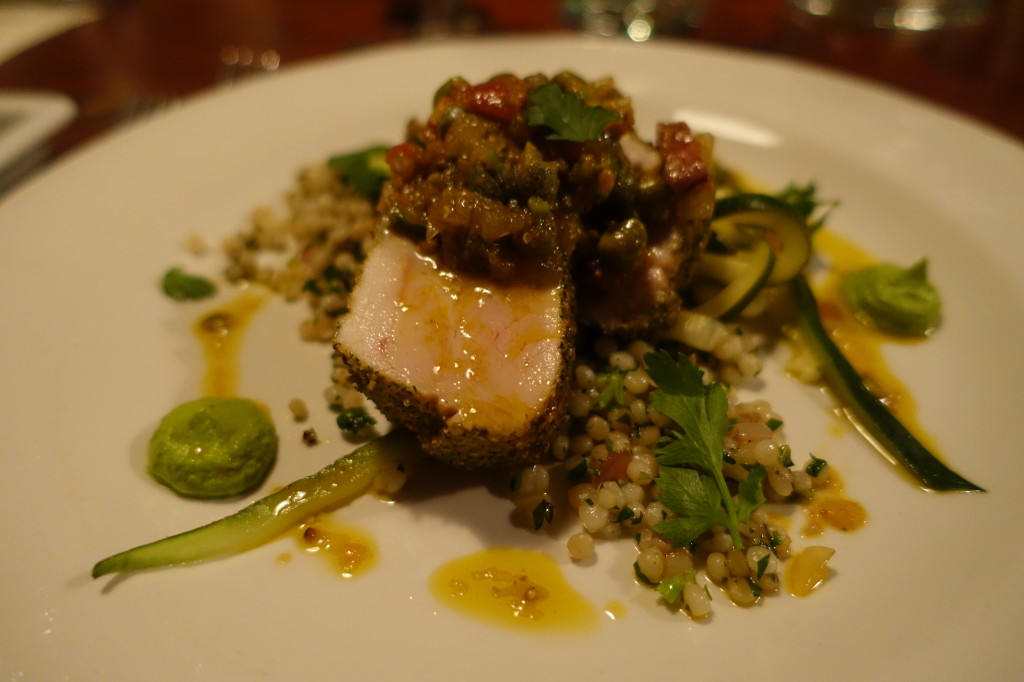 Our lodges are four hours from the closest airport, surrounded by rugged peaks and huge icefields, but our dishes make you think you're eating in downtown London or Paris. And neither place has good skiing. Suckers!