Not Keen on the Bus? 5 Adventures Ways to Reach our Lodges
We provide our guests with a 4 hour shuttle from the airport to our lodges. Allowing you to relax and enjoy the scenery, while munching on lunch (need I say more?). Nevertheless,  some may want a more adventurous option. Here are five ways to do so:
1. Air
Float Plane
Last winter guests arrived via float plane to the harbour in Stewart from Prince Rupert. Skimming over the water and dancing among mountains – the flight is incredible. You can book a chartered flight from Prince Rupert (Inland Air Charters), leaving right from the domestic airport or take the weekly mail plane from Ketchikan, Alaska (Taquanair) for under $200. Flights arrive daily to Ketchikan from Seattle and Anchorage as do ferries from Bellingham, Juneau, Prince Rupert, and Skagway. Why not make the holiday a little more memorable and arrive to Last Frontier Heliskiing in style?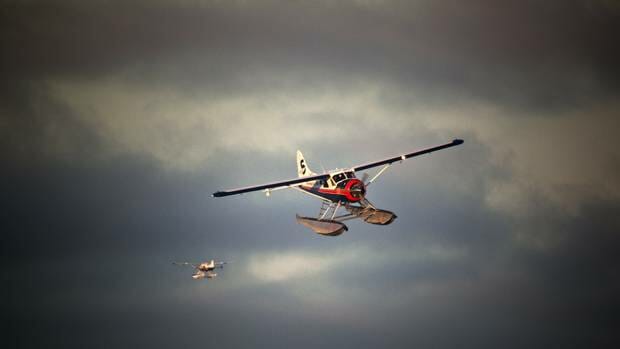 Helicopter
Every year guests book a helicopter to our lodges from Terrace/Smithers. What could be better than jumping on a chopper, zooming over breathtaking scenery, and arriving right at our doorstep in under 2 hours? That's an extra 2 hours for the pub and cheese platter. All it takes is a phone call, and we can have a helicopter pick you up right from your flight. No hassle, just sit back and enjoy the ride.
If any of the above options tickle your fancy, please contact us for more information or help with booking. Further, both are ideal if you desire to arrive in Terrace/Smithers/Prince Rupert on a private jet. Why not go beyond ordinary? 
2. Kayak
The BC coast offers some of the best kayaking. It takes a month to paddle the inside passage from Prince Rupert to Stewart. Imagine watching whales, paddling past icebergs, the occasional hurricane, fishing, and telling survival stories around a drift wood fire while the steaks cook. Matt Edwards, one of our guides, paddled from Vancouver to Alaska in 3 months. It was the best trip of his life. Intrigued?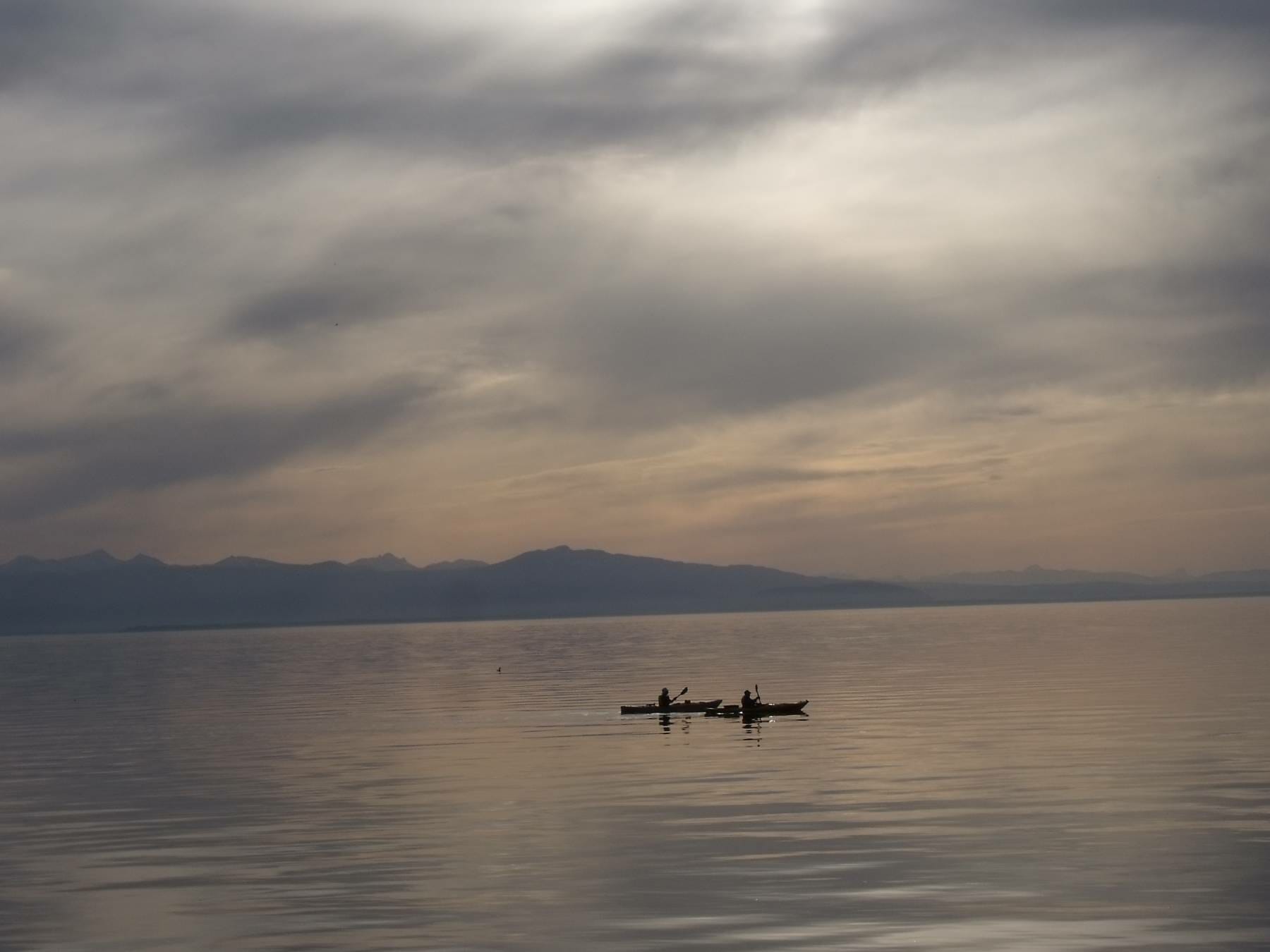 3. Ski
If you're looking for adventure, this is for you. Remote icefields, bushwacking, sketchy avalanche terrain, and army rations. By the time you arrive, you'll be so fed-up that you won't want to go heli-skiing. Just retire to your room, watch re-runs on the cooking network, and eat blocks of cheese the size of a car battery in your underwear. Then again, getting a heli ride up the mountain may be too tempting…
Surprisingly, the trip was done over 10 years ago by a group that skied from Vancouver to Alaska along the Coastal Mountain Range – over 2000 km  (Read more here).  Epic doesn't begin to describe it. The trip may be one of the greatest accomplishments done on skis. Ever.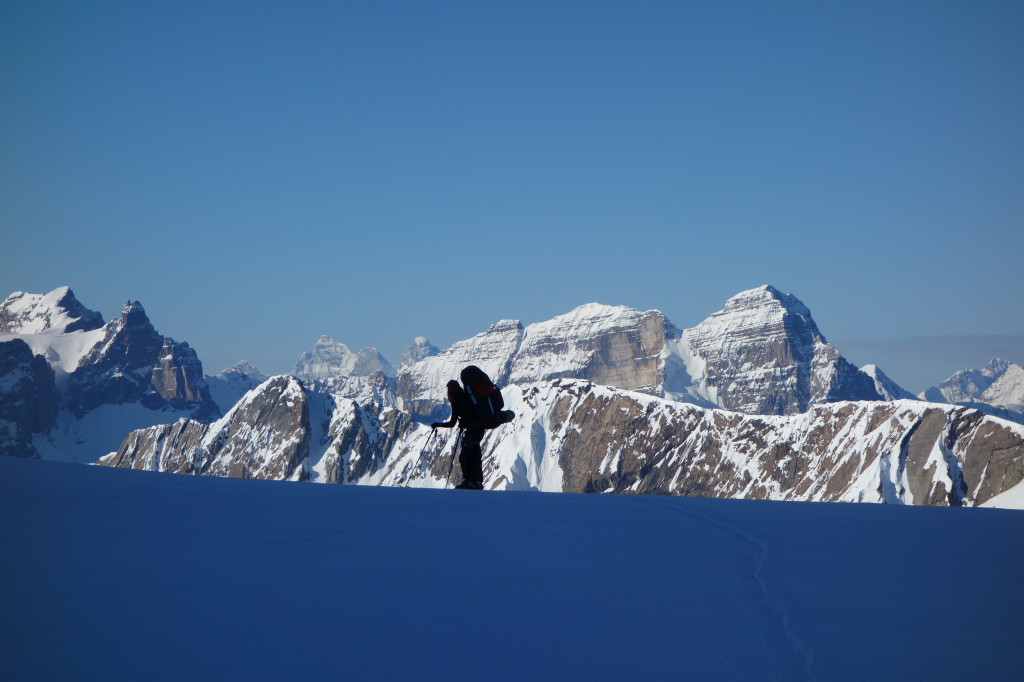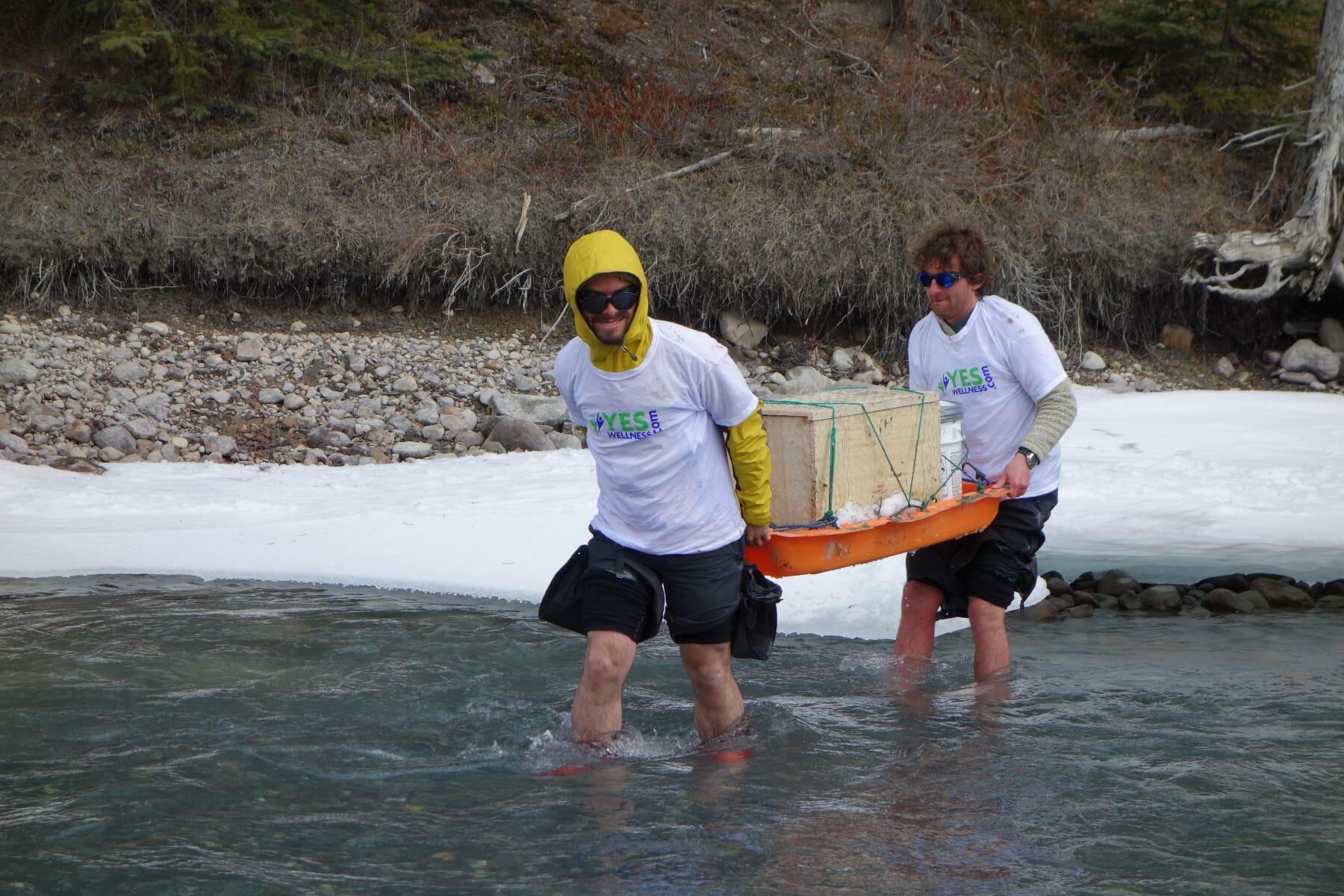 4. Bike
While it's popular to bike the Stewart-Cassiar Highway in summer, it's rare during the ski season. It's infrequency plowed and you have to share it with logging trucks. For 300+ kilometers you travel through wilderness with few opportunities for a hotel or grocery store. Bring your winter tent, -30 sleeping bag, and a bottle of scotch to get you through the blizzards and whiteouts.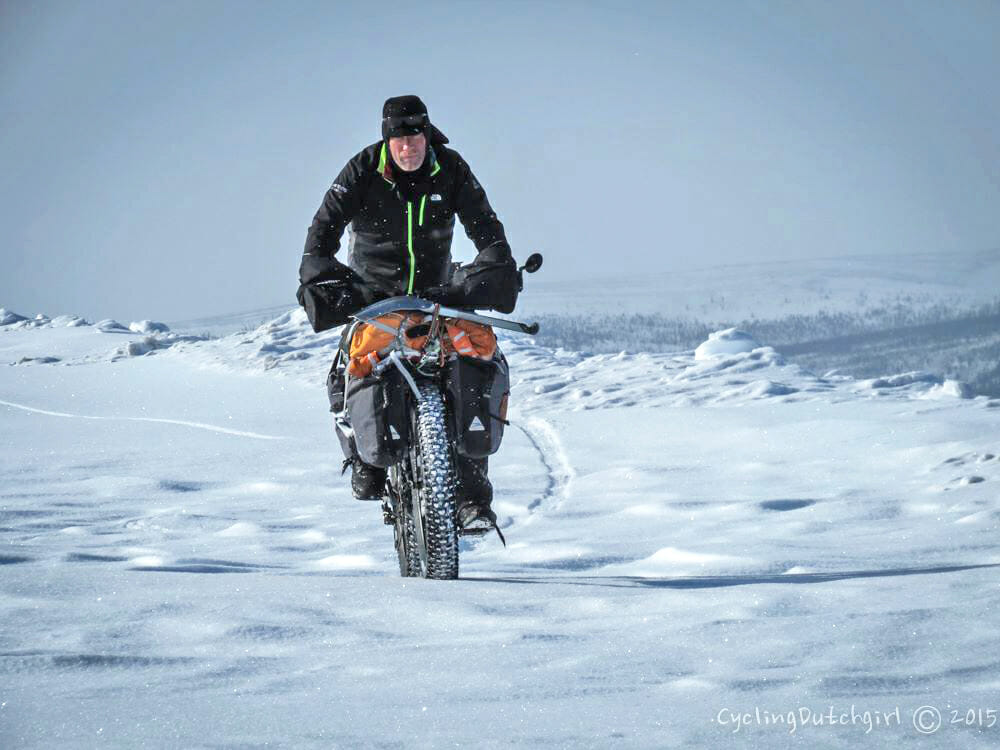 5. Hitch Hiking
Not the first choice for most, but an option nonetheless. I've done plenty of hitching and met many weirdos awesome people, one of which was wearing vampire fangs (his car door probably still has my hand-clutch-marks-of-fear). It's incredibly simple: After your plane lands, drag your bags to the highway and stick out your thumb. With some luck and patience, you may arrive at the lodge before you're package is over (It takes time. I've waited three days, apparently drivers don't like my beard).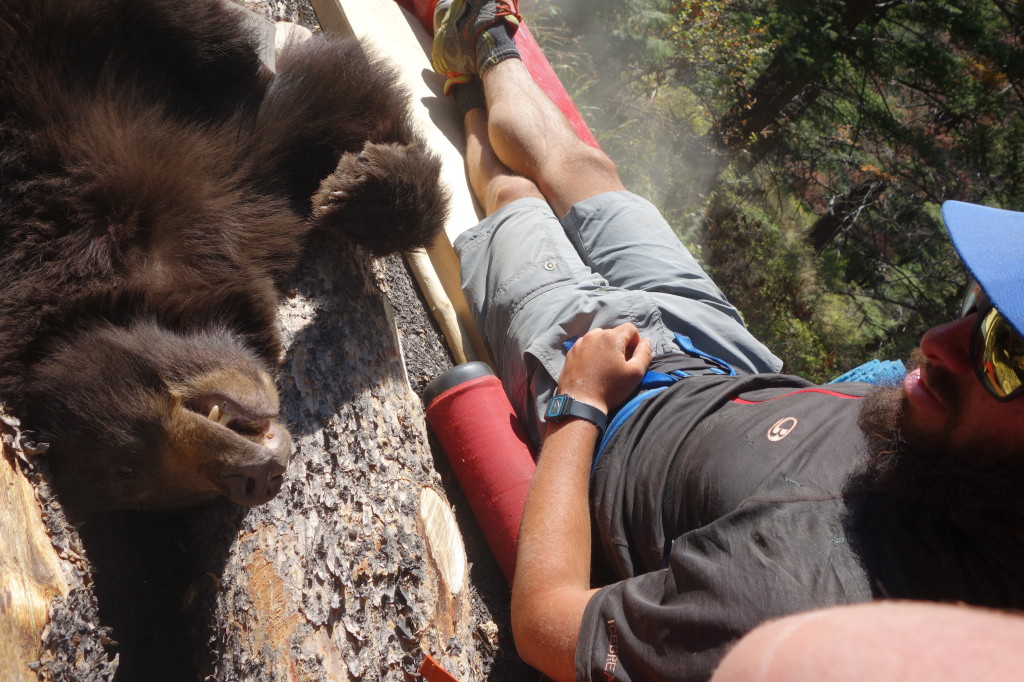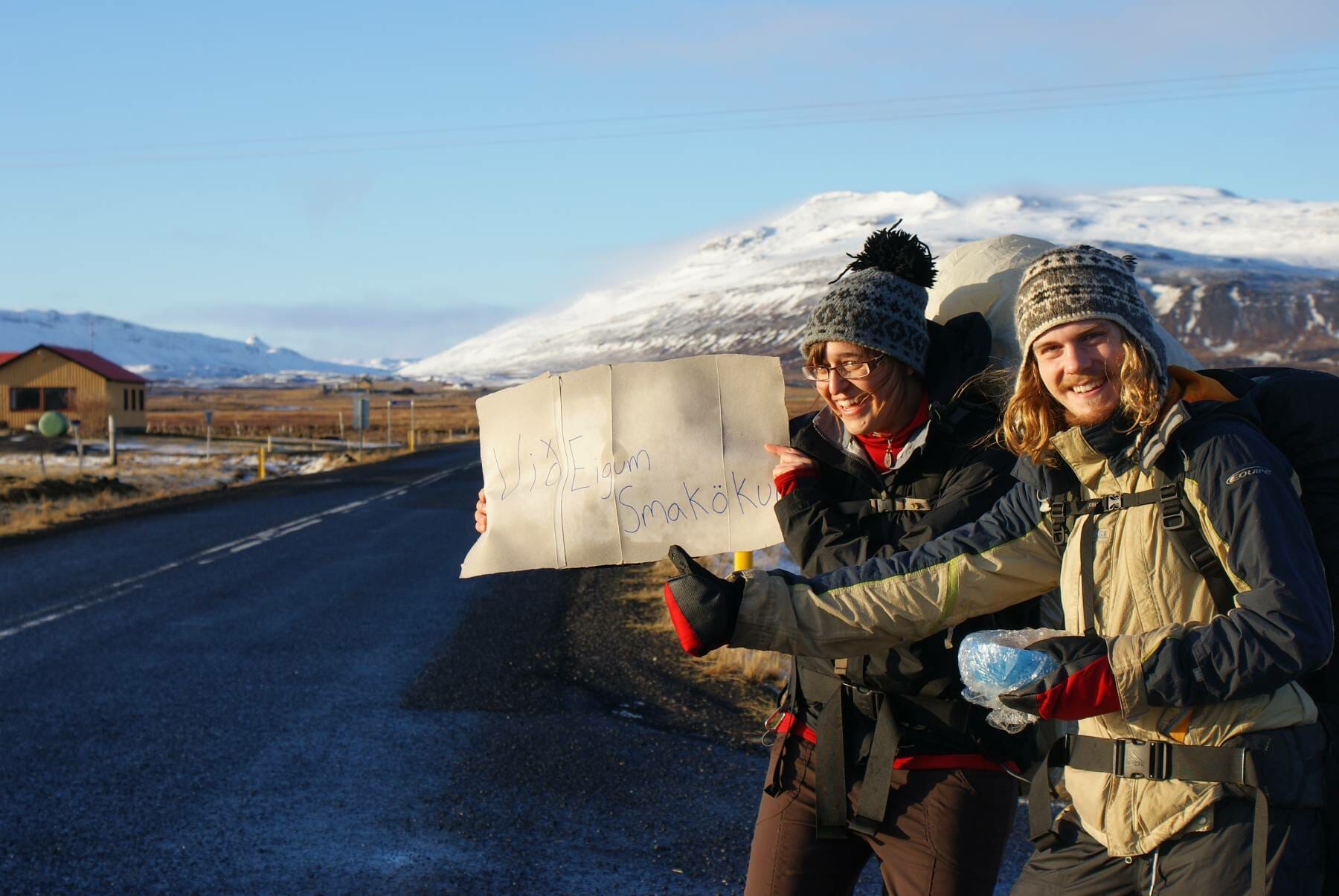 Remember – Sometimes the journey is just as important as the destination.