New for 2017 – Heliski in Groups of 4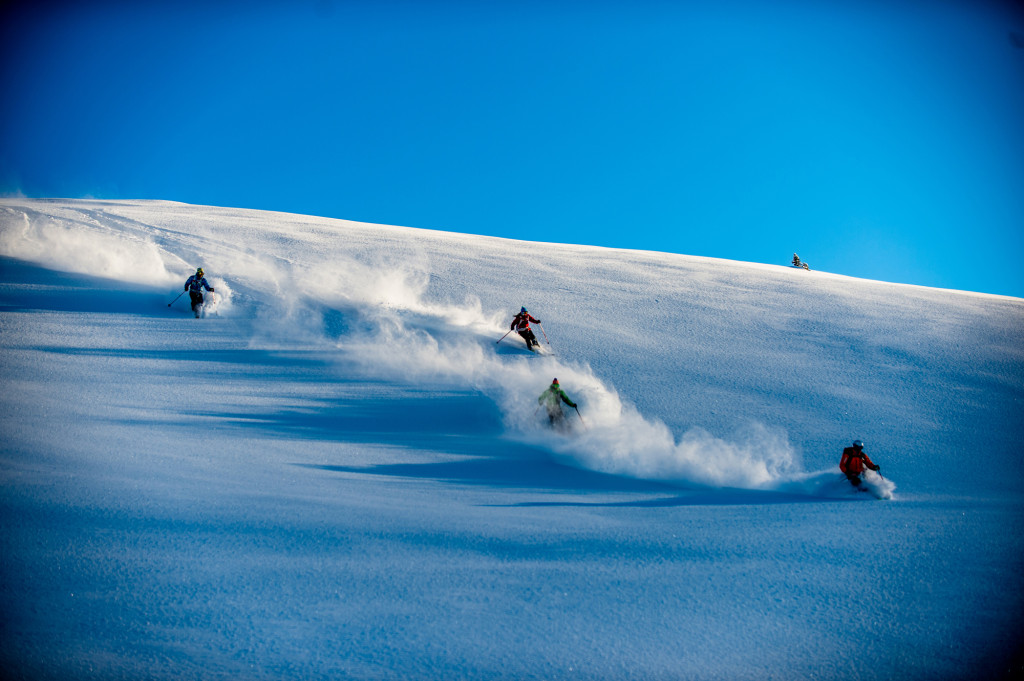 There's over a metre of snow at 1400m in Ripley Creek. Winter has arrived! Thank god, because I don't know about you, but I have a hankering to go skiing. At Last Frontier Heliskiing, we're neck deep in our pre-season preparation and we're hoping for another awesome year in the far reaches of Northern BC. While there have been a few small changes for this year we wanted to take this opportunity to announce one of our most exciting changes for next year. Sure, it's a year away, but we're stoked to let you know that we will be going to groups of 4 skiers for 2017. Small group heliskiing has always been one of the cornerstones of our operations. We are all about maximizing your time out there and we feel that moving from groups of 5 to groups of 4 has some major advantages.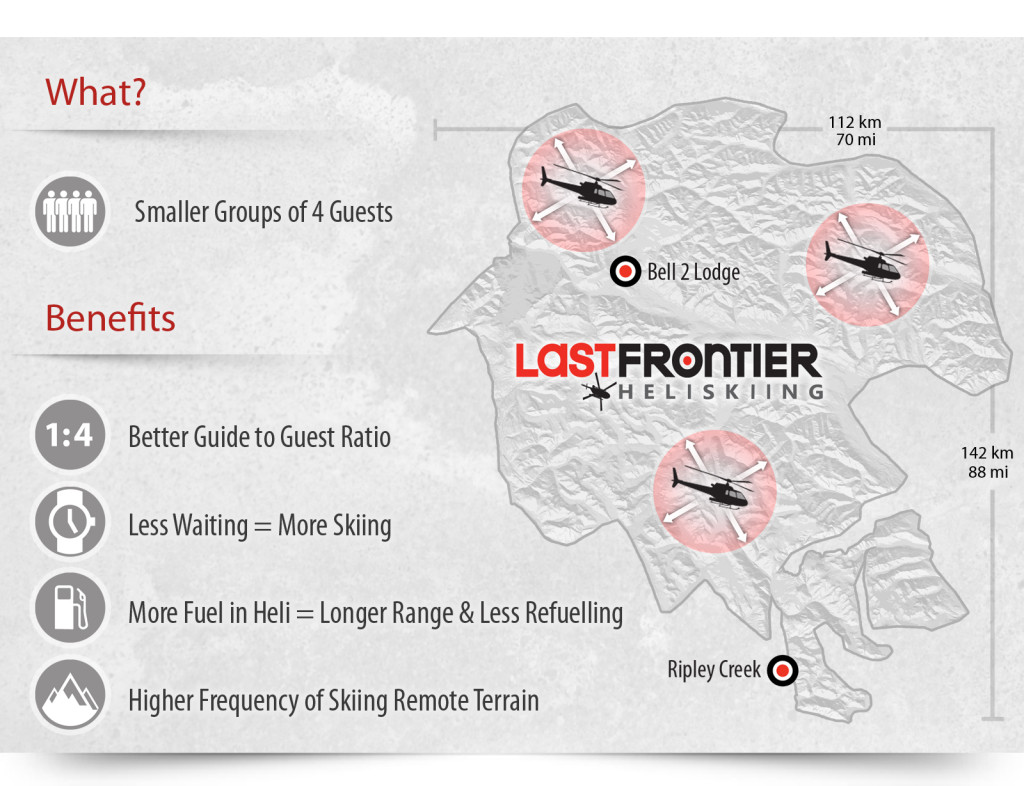 Fuel / Range: Fuel cost is obviously a big thing for us. After years of operating with groups of 5 and having, along with the pilot and guide, 7 people in the heli, we've seen some limitations with this setup. We have a massive heliski area, but with the larger groups, especially on days where the weather is marginal, it's harder to maximize the use of that large tenure. More fuel stops equals less time skiing, period. With one less person in the machine, that's about 200lbs less weight in the front, giving not only increased fuel range and decreased consumption, but better balance for the machine. This gives us more time to for scoping out terrain, less fuel stops and, well, more skiing. And more skiing always go down smooth!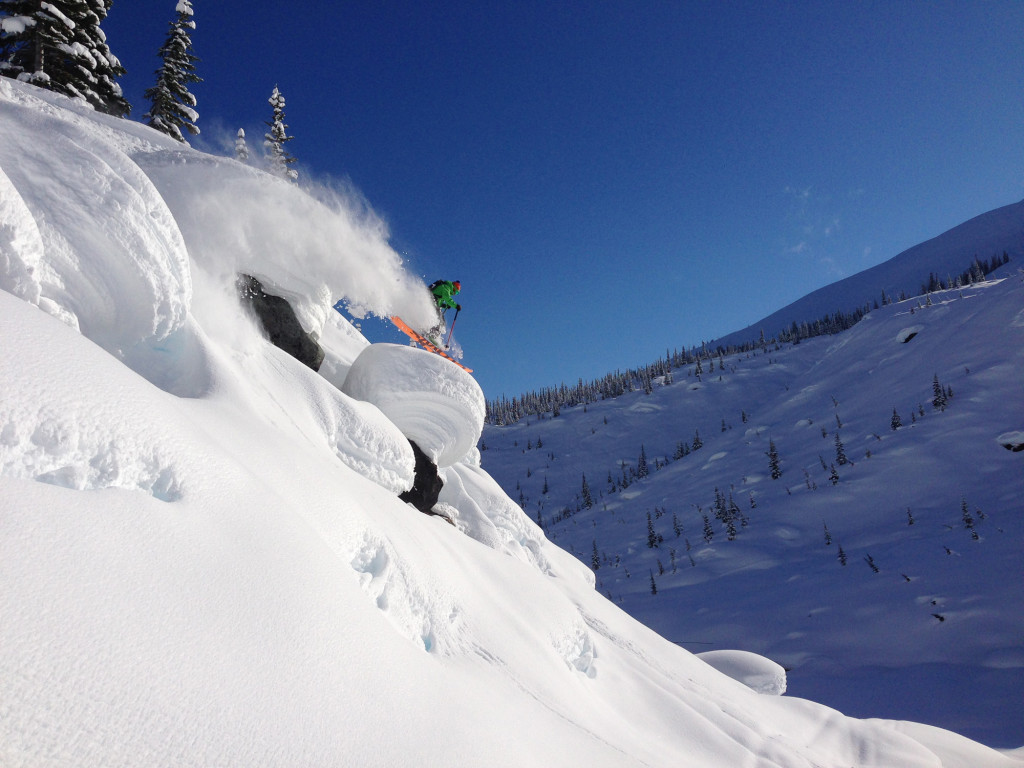 Guide to Guest Ratio: Let's face it, the less people there are in a group, the quicker they can move and the easier it is to manage for the guide. With groups of 4, it's easier to pair folks up, especially in the trees, and the added bonus of a smaller group is there are less tracks on a given slope. Less tracks means more space for skiing. Another added benefit to shrinking the guide to guest ratio is tempo. Heliskiing is all about rhythm and having smaller groups gives us greater flexibility with skiers and riders of differing abilities and needs during their heliski day.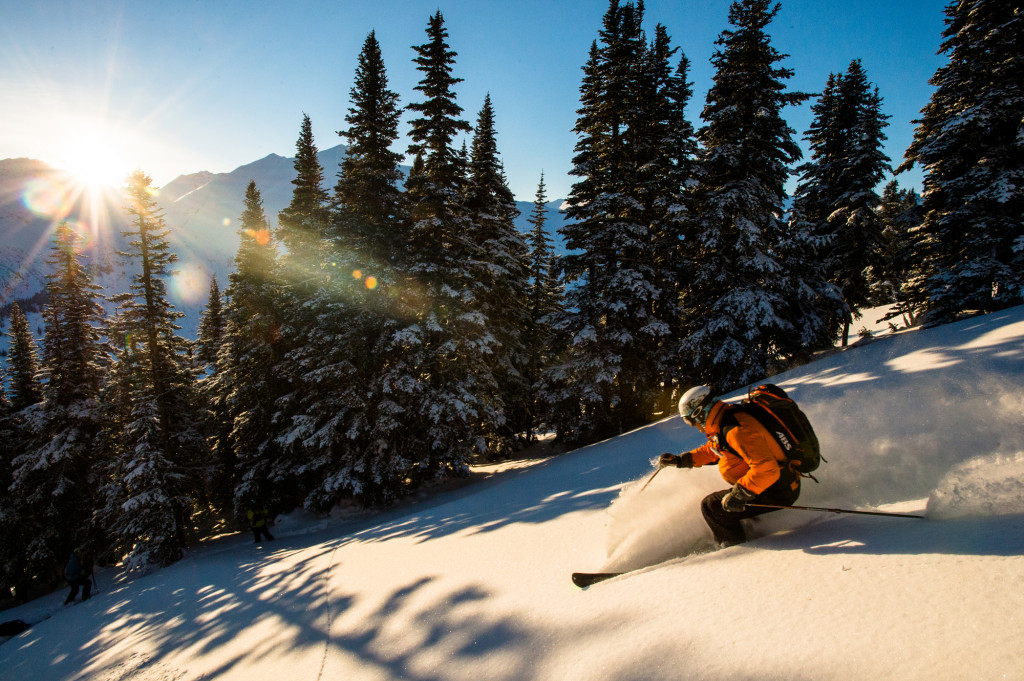 More Skiing: As mentioned, with less weight in the machine, we can ski more. Our tenure is big. Huge, in fact, and we want to ability to use all of it on any given day. With smaller groupings, we can take our guests deeper into our terrain and that gives us huge flexibility in terms of snow conditions/terrain analysis. Marginal conditions in one area? Let's move to another area. With added range and maneuverability, we can show you more and get you skiing faster, with quicker turn arounds on each lap. Even loading and unloading the machines will be more efficient. All of that means more skiing for you, and that's why we're in business.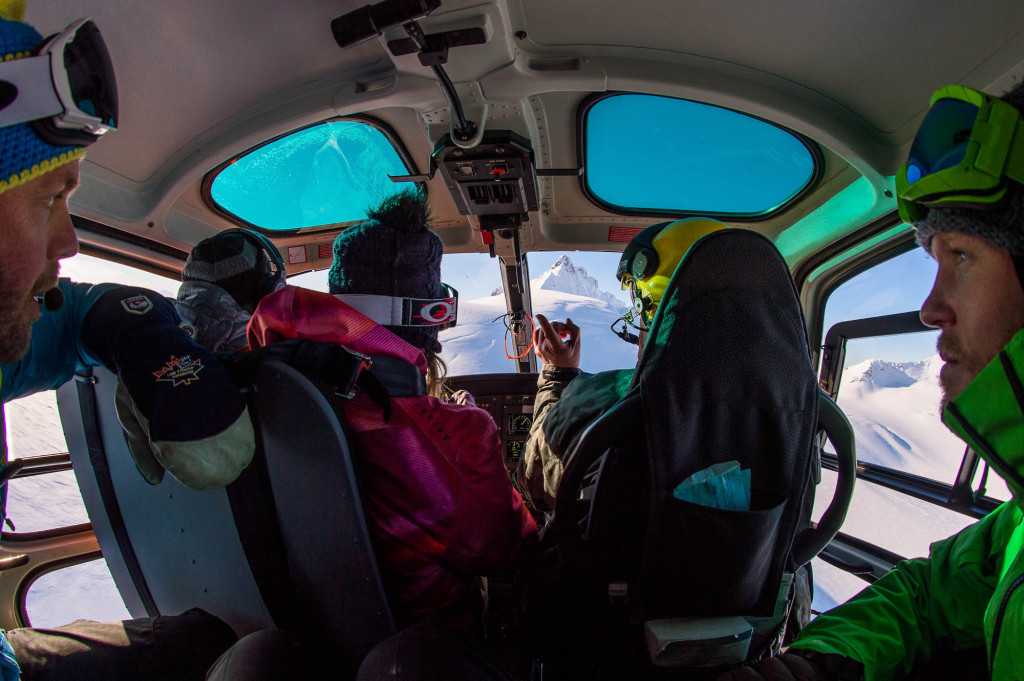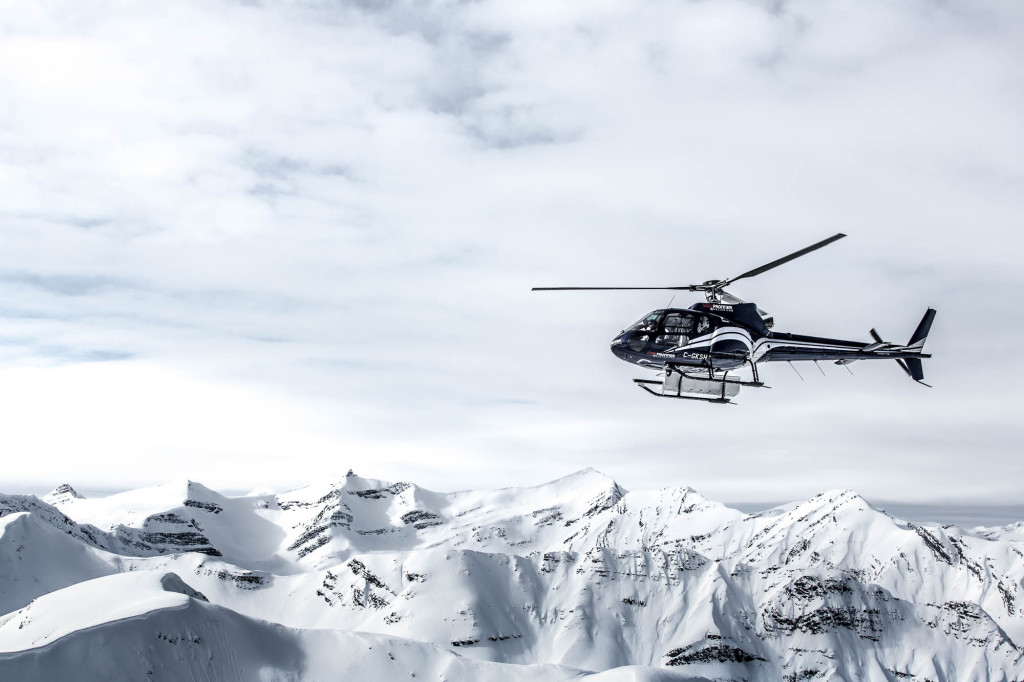 Small group heliskiing is all about being flexible and positioning ourselves to enjoy every moment of every day out there in the mountains. We're constantly striving to make things work a little better and a little smoother so we can do what we all come up here to do: ski and ride in some of the best terrain on earth. But don't take our word for it, come and see for yourself.
Be safe, ski hard.