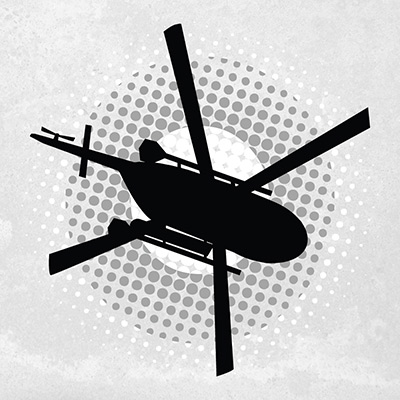 Ripley Creek January Photo Adventure
Every Autumn the marketing team at Last Frontier Heliskiing put their heads together to come up with a plan for capturing new photo content. For 2016, we decided to put together a team made up of local photographer Geoff Holman and his crew of skiers consisting of John Holman, Todd Avison and Adam Benson. The goal was to capture what it feels like to ski and stay at Ripley Creek for a week in January. These guys traveled 1,400 km by truck from Kelowna to Stewart, BC. Steve Rosset who heads up our Media & Marketing joined the mission as well.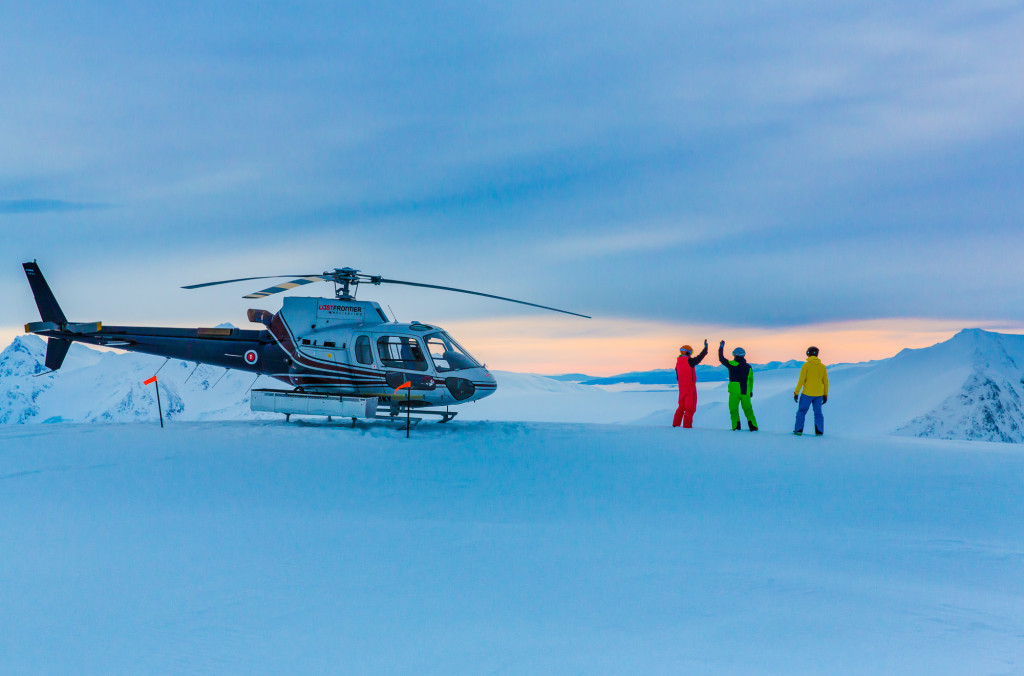 As is the case with all of our heli skiing media trips, we schedule them considerably in advance. We don't select the best weeks simply because any week during our season has the potential to be incredible. A very persistent snowstorm [over 80 cm in the alpine in a few days] and warmer temps kept us grounded for a few days. This is a rare occurrence as we average just under one down day per week during our heliski season, which runs from mid-December to mid-April.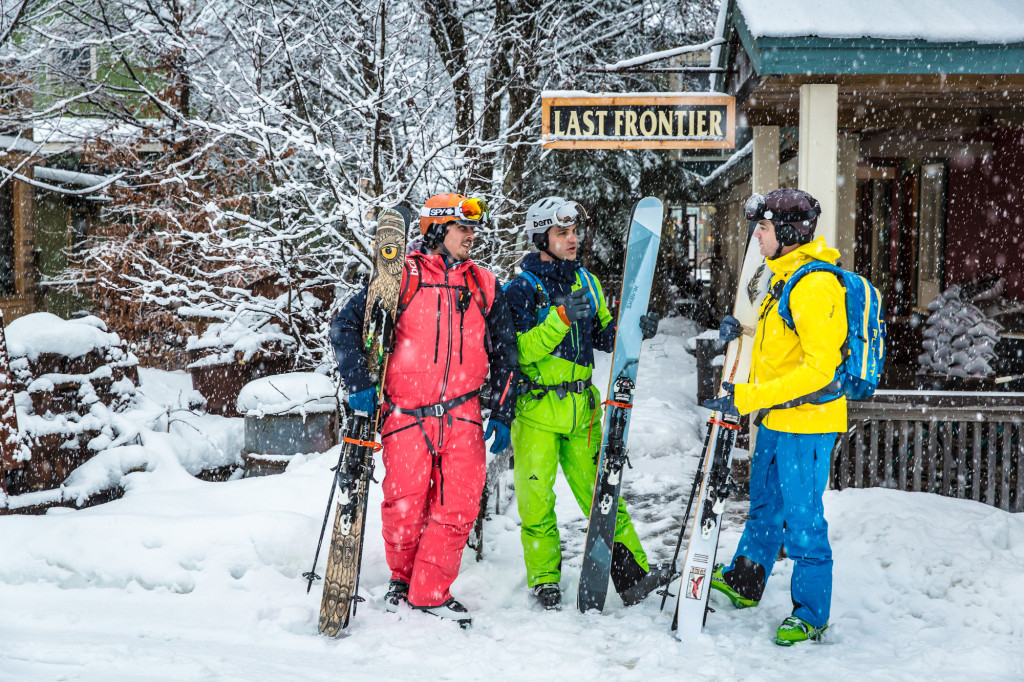 The team did a great job capturing the unique character and feel of Stewart, BC. This is where we base our Ripley Creek operation and it has a decidedly frontier town kind of feel. Just a short walk from the Alaskan border, Stewart is blessed with stunning mountains that rise majestically from the Portland Canal. Ripley Creek lodging is based right in town and consists of a series of character buildings that house guest rooms, dining/bar area, ski shop and a guides office. Making the most of their time, the photo crew got creative with their down day activities [see below].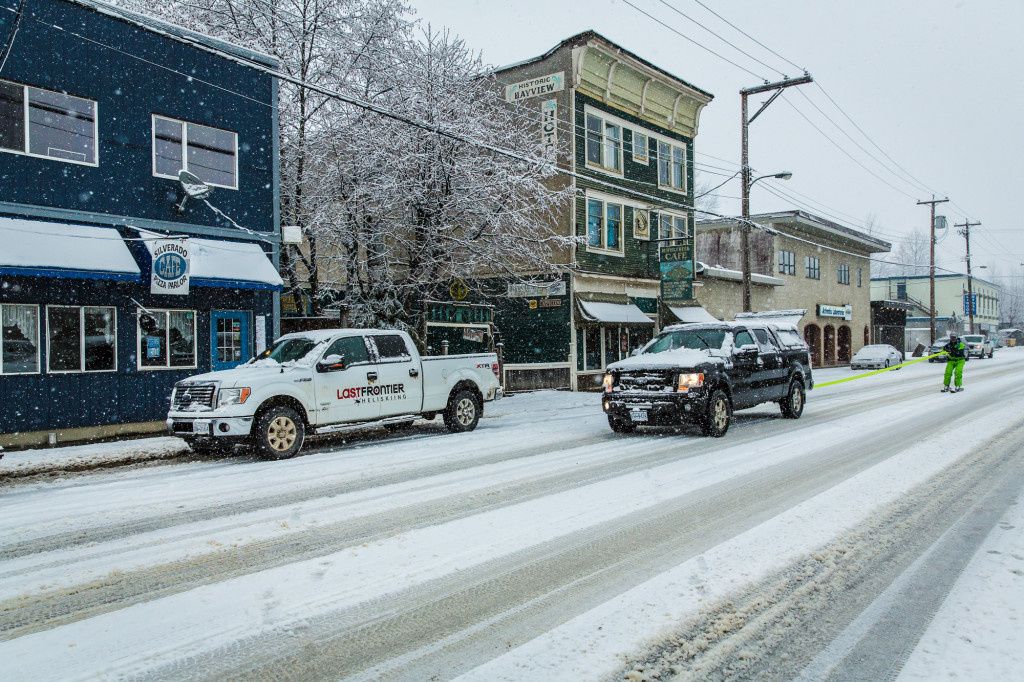 When the weather cleared it was time to go after the old growth tree skiing Ripley Creek is known for. On this trip high avalanche hazard made it too treacherous to ski the big alpine terrain, but we found some great skiing in the perfectly spaced trees of Surprise Creek.
As you can see from some of the photos, the team had a blast setting up lifestyle shots with the historical buildings that are scattered throughout Stewart. One day we crossed over to Hyder, AK to partake in the "getting Hyderized" ritual. More on what that's all about [here].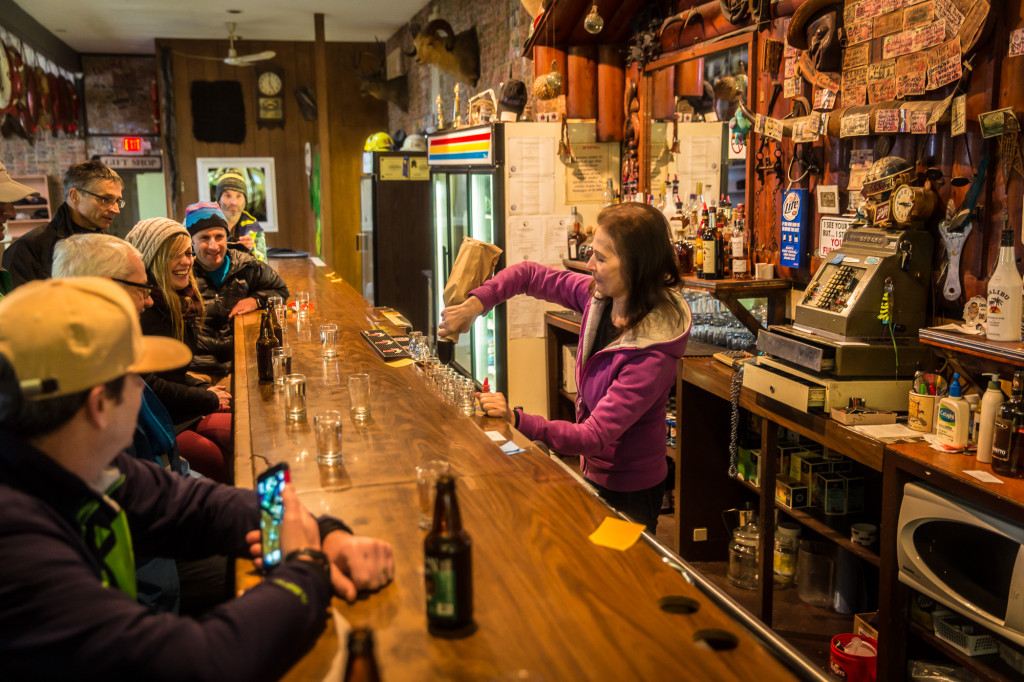 After a week of documenting Stewart, our Ripley Creek lodging setup and old growth tree skiing in Surprise Creek, it was quite clear the boys were itching to come back up to experience the massive alpine terrain. For now, we will leave you with some more teaser shots from Steve. Geoff's material will be released in the late fall of 2016.