What kind of Ski Helicopter does Last Frontier Use?
Last Frontier Heliskiing prides itself on a few key things: The size and scope of the terrain, which is unrivaled anywhere; their huge annual snowfall [over 25 metres]; and their guides, who are some of the best in the business. Couple those things with their focus on small group heliskiing, elegantly rustic accommodations from remote lodges and a passion for the details all make Last Frontier Heliskiing confident they offer a truly unique wilderness experience in the world of heliskiing and heliboarding. To make all of that happen, however, requires one key component to tie everything together and actually get folks out to ski: their ski helicopters.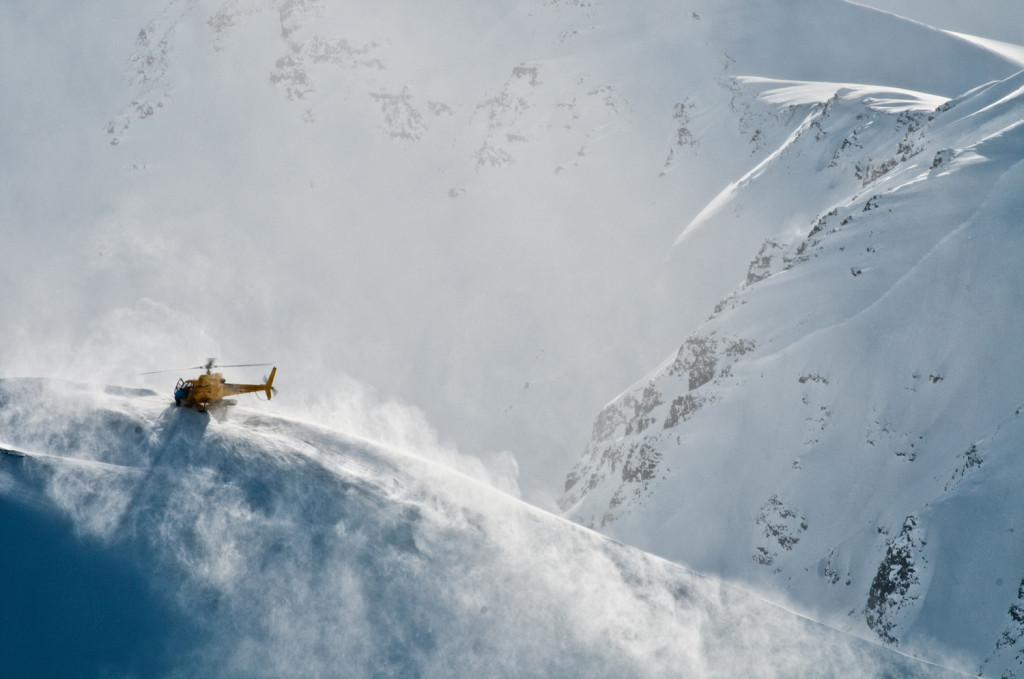 Running a heliski operation is like being the conductor of a symphony. There are hundreds of little parts that all have to come together for everything to run smoothly. Staff, fresh food, guest transport, safety, guides, pilots, vehicles, fuel, lodging and as mentioned above, the ski helicopters. Being a bit of a speed and performance junkie of all things with an engine, helicopters definitely rank high in the cool department. They are obviously an important part of a heliski operation. Without them, we'd all be skinning up those big mountains, folks. So what is needed in a helicopter that is shuttling skiers back and forth in some of the most remote mountains on earth?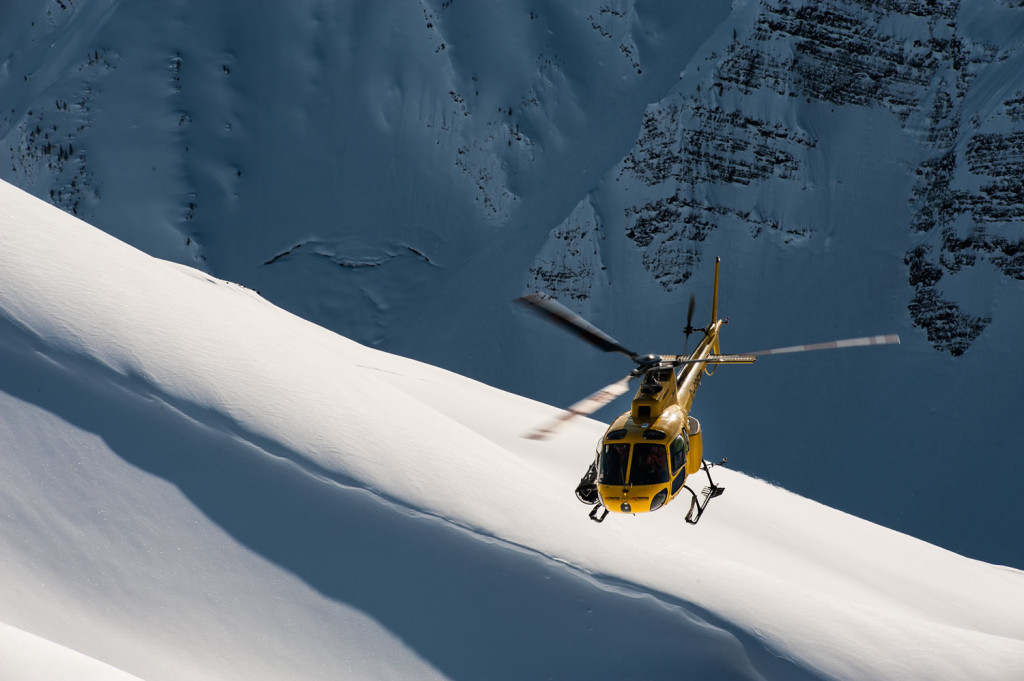 Performance. Pure and simple. I spent some time as a bush pilot in the rocky mountains flying fixed wing aircraft, and anytime you're in the mountains, your best friend is power. That's true with a helicopter and the Eucopter AS350, delivers that in spades. It's also comfortable, reliable, precise, safe and efficient. Pumping out close to 850 shaft horsepower from its single turboshaft, the A-Star, as its commonly known in North America, is a true mountain flying machine.
The A-Star at its finest…heliboarding at its scariest…
Developed in France by Aerospatiale in the mid seventies, the AS350 has become one of the world's foremost light utility helicopters. Proven in operations ranging from fire fighting, search and rescue, medivacs, long line operations and military applications, the A-Star was even the first machine to land on the summit of Everest. Piloted by French Eurocopter test pilot Didier DelSalle, the AS350 landed at 8,850m, the roof of the world, on May 14th, 2005. No mean feat, considering that altitude is about twice its operating ceiling. How's that for a selling feature?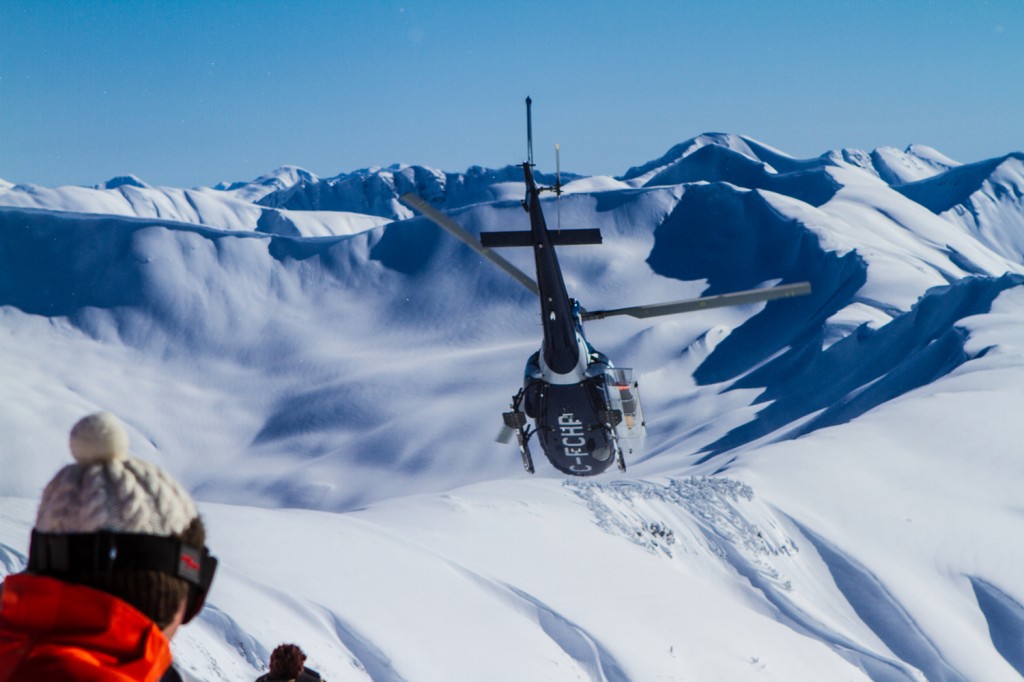 For the pilots who fly it, it's one of the most fun and exhilarating machines. You have only to talk to one of the Last Frontier pilots, as my colleague Katie Burrel did, to see what they expect of a mountain machine. See her post here. A heliski operation requires precision, performance and reliability of both man and machine on a daily basis.
This is what our helicopters bring you to…
My experience with the A-Star rests with my current day job as a professional ski patroller. It's the machine we most often use for getting injured folks off the hill in a medivac situation and for long line rescues in hard to reach terrain. I've seen them land in some pretty impressive locations and coupled with a skilled mountain pilot, there isn't much an A-Star won't do.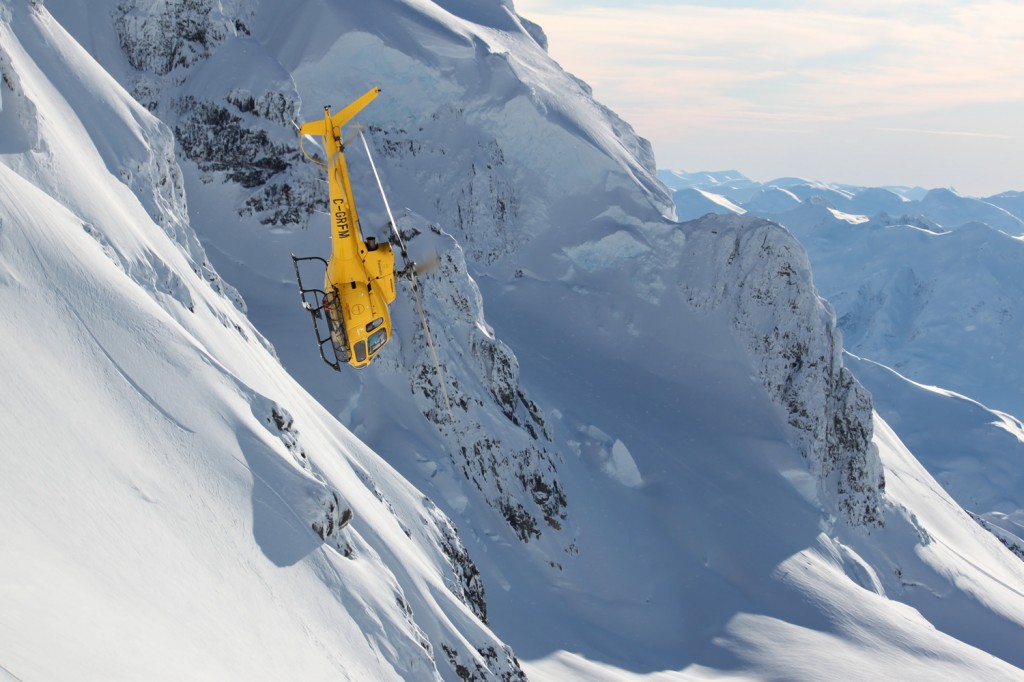 At a lot of heliski operations, other machines like the Bell 206 and Bell 212 are used to get skiers into the mountains. The Bell 206, which is another light utility helicopter has some real disadvantages in the mountains. It lacks power and is not as wide or comfortable as the A-Star, with guests crammed in with no room to move. The Bell 212, on the other hand, is at the other end of the spectrum. Developed from the famous Bell 204 'Hueys' during the Vietnam era, the Bell 212 is a large lumbering machine that can hold 11 guests, pilot and guide. It's got power, yes, but it's big and not as effective at getting into hard to reach places, especially when it comes to treed terrain. At Last Frontier Heliskiing, the A-Star provides a safe, efficient and intimate experience for the guests and offers the best of all worlds. Great performance and power, comfort and the ability to land just about anywhere. The pilots can get them into places the larger machines won't even attempt. They also run smaller groups of five guests and a guide in relative comfort. This gives Last Frontier Heliskiing more flexibility in both where to go and where to ski. Finally, running a full fleet of A-Stars allows Last Frontier to offer that lit bit extra when it comes to the descent. Let's be serious, the descent is what it's all about. And when one of Last Frontier's machines drop you off, you'll always be in for a treat.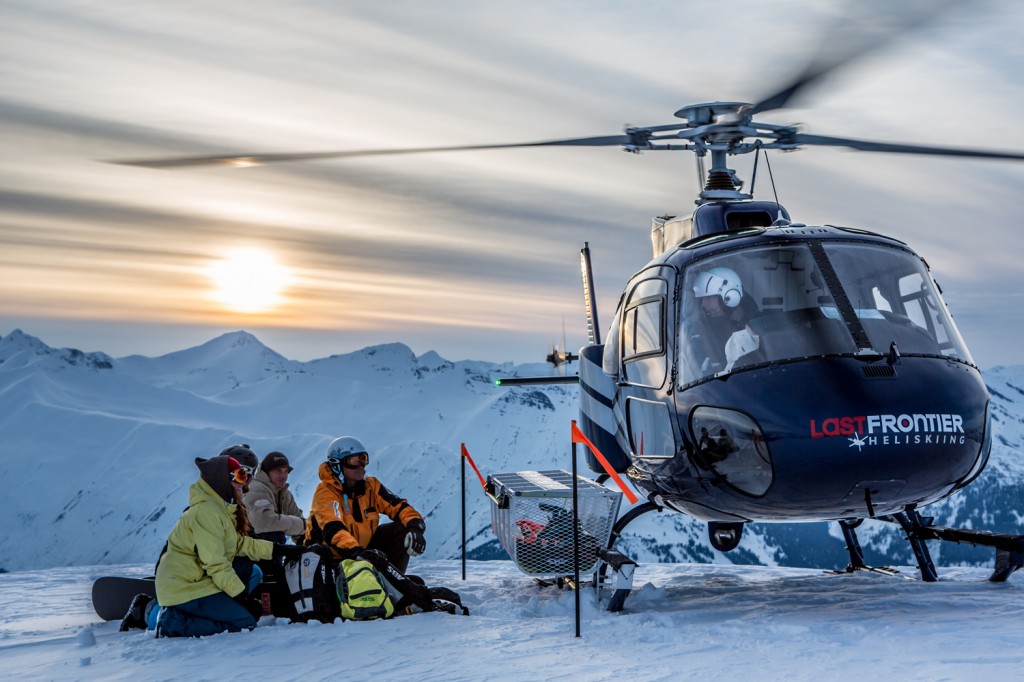 For a ski helicopter to be useful, it needs the flexibility of an A-Star. For Last Frontier Heliskiing, it fits into their small group, bespoke experience for skiers and riders and offers the best performance, safety record and comfort for clients skiing in some of the most remote mountains and deepest terrain on earth.
Be safe, ski hard.