Top Five Epic Mountain Bike Rides of BC
BC has some of the best mountain biking in the world, hands down. This summer, if you have some time, a bike and a good road trip vehicle, there are some epic trails just waiting for your two wheels. Trying to choose a 'best of' or a top five list is difficult. There are endless miles of single track scattered around the province, DH trails all over the place and some of the world's best bike parks. For this post, I've chosen some of the big ones. Long, beautiful cross country rides that meander through old growth forest and high alpine meadows and one burly DH trail that will take a day just to get your head around. I've listed them West to East, so if you wanted to make a trip out of it, give 'er. Here are my top five rides for this summer in BC: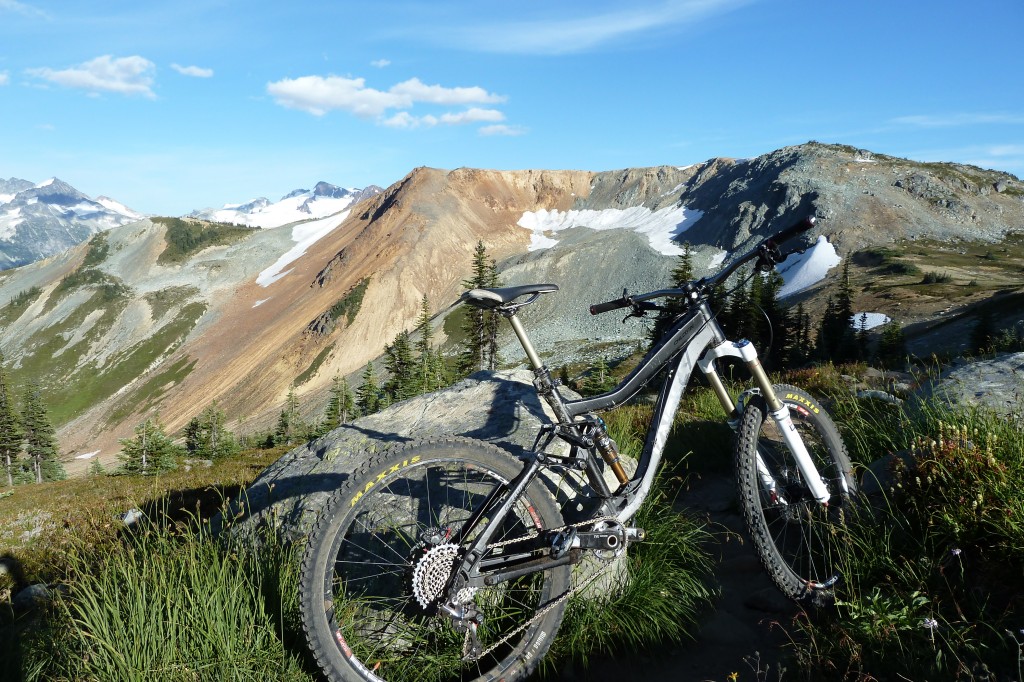 5. The South Chicoltins – The bike trails in the South Chilcotins could form a top five list all on their own. Located about an hour and half north of Pemberton, BC, in the Spruce Lake Wilderness Area, these old horse trails provide one of the best high alpine networks of single track riding in the world. Long, beautiful rides on buff trails that run forever. The views of the the South Chilcotin Range are spectacular. Some of the classics are riding the Lick Creek descent from Camel Pass (a flat out 45 min downhill!) or getting a float plane drop at Lorna or Spruce Lake for a ten hour epic. Access is either via float plane with Tyax Air or just by riding out of the lodge and campground at Tyax Lodge on Tyaughton Lake.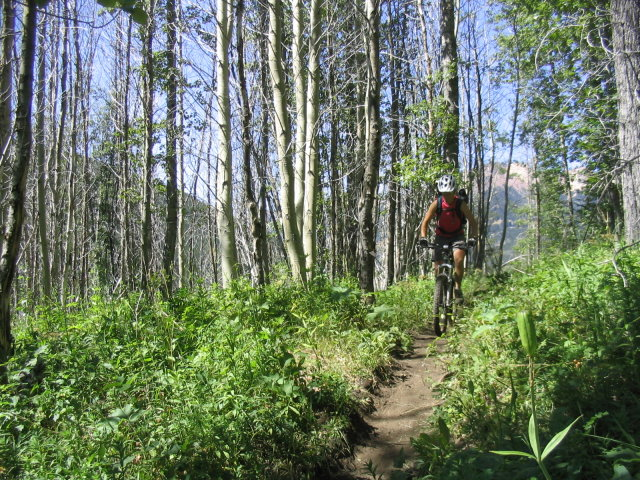 4. Whislter: Top of the World / The Khyber Pass – Ok, there's some lift access here, but bear with me. Opened two years ago in the Whistler Bike Park, the Top of the World Trail runs from the peak of Whistler. It's a technical single track descent that can be ridden into the main part of the Whistler Bike Park, but the best way to go is to ride the Top of the World trail into an old school cross country trail named The Khyber Pass. This is an epic descent and formed part of the course at the Enduro World Series race in Whistler last year. Finish it with Babylon by Bike and the Whistler XC test piece, Business Time and you'll have one the best and longest descents mixed with some uber technical climbs in the whole province. Awesome.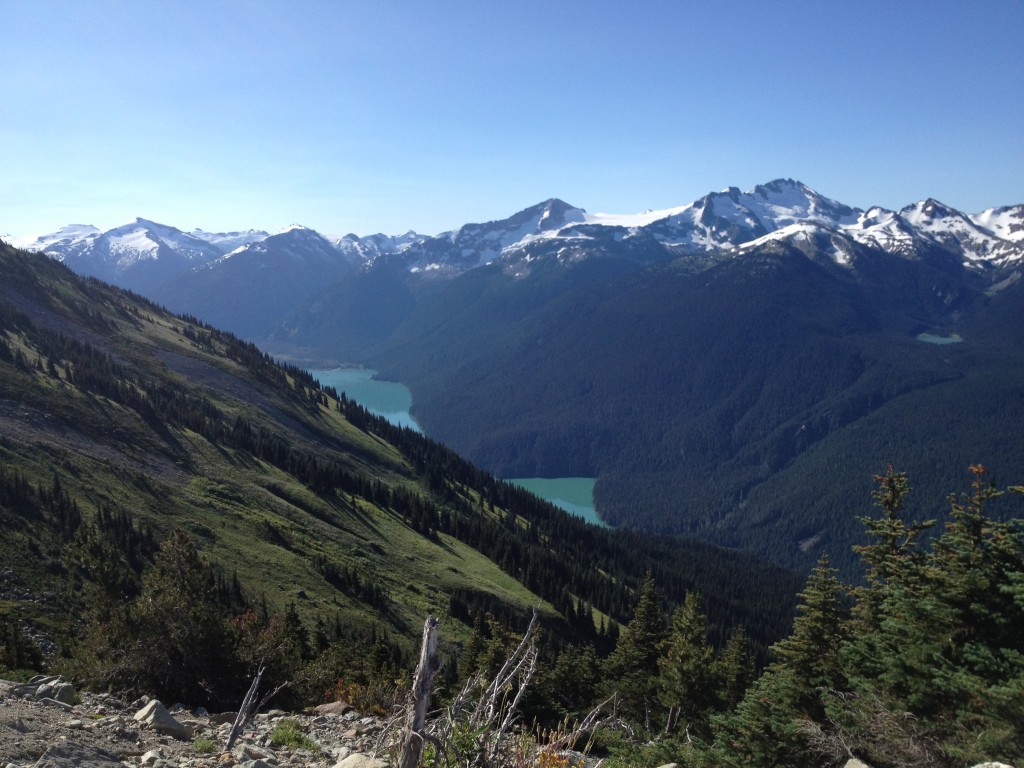 3. Revelstoke: Frisbee Ridge / Keystone Standard Basin Trails – This is two rides, actually. Keystone Ridge, which is one of Revelstoke, BC's finest high alpine XC rides is a long and beautiful trail through some of the most gorgeous terrain in the area. Couple that with the Frisbee Ridge ride and you've got a trip all on its own. Frisbee Ridge was built by bikers for bikers and is a newer, epic XC trail that starts in old growth forest and makes its way onto a high alpine ridge. Beautiful views, killer terrain and a long ride make these two trails definitely worth a visit.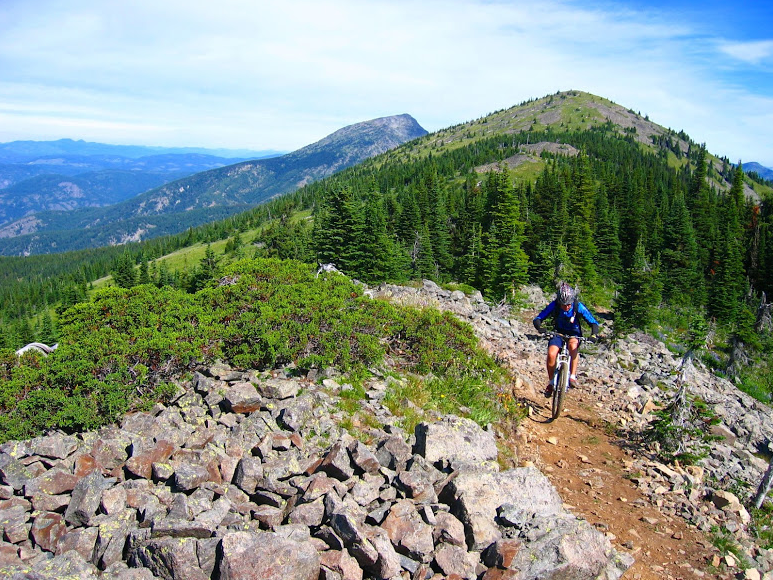 2. Rossland: The Seven Summits – Famous throughout the province as one of the best full day XC rides, The Seven Summits Trail is a spectacular point to point single track on the Rossland Ridge. Averaging an elevation of 2000m and providing access to seven peaks along it's 30.4km length, the Seven Summits Trail goes through old growth forest, grassy high alpine terrain with views of the Columbia River Valley and the Selkirk Mountains. Definitely one of those rides you'll never forget.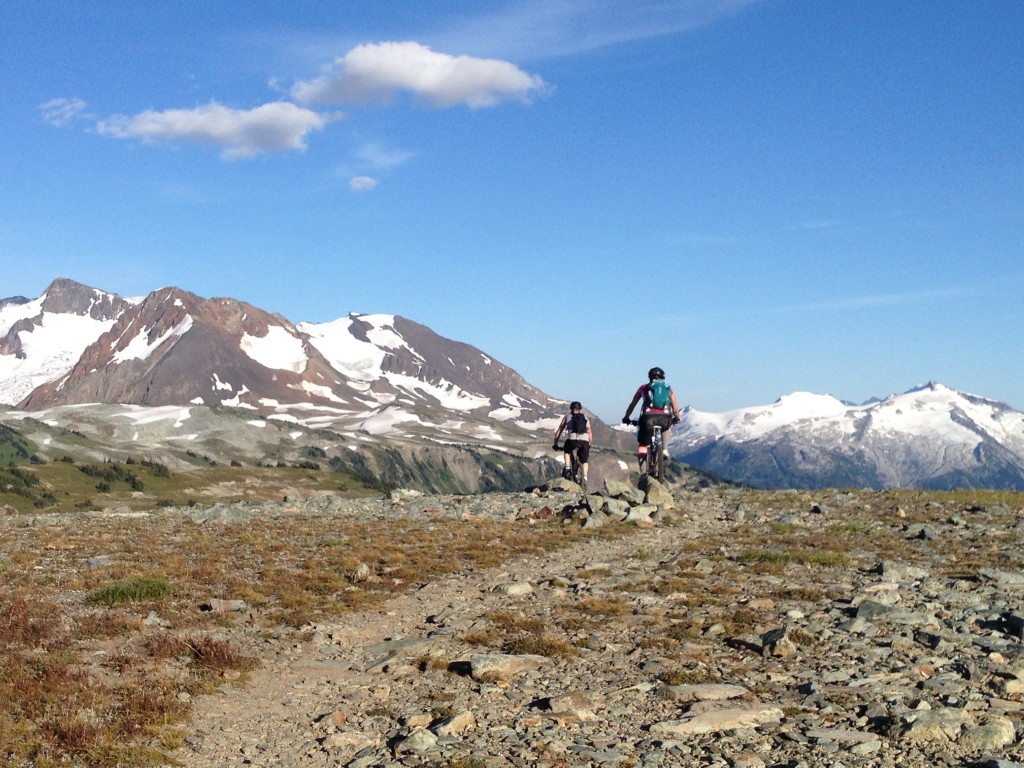 1. Fernie BC: The Dirt Diggler DH – Along the lines of the Mount 7 Psychosis DH Race, The Dirt Diggler is a balls the wall, proper DH track, that descends 4000 vertical feet to the valley floor off Morissey Ridge in Fernie. It's big, techincal, steep and definitely for big bikes and full face helmets. There's even a race, open to all, every fall called the Annual Dirt Diggler Fall Classic DH Race. Expect big moves, steep, rooty sections, high speed and, depending on the time of year, wind, rain, sleet and snow. So much fun.
Be safe, ride hard.