When to visit Last Frontier Heliskiing?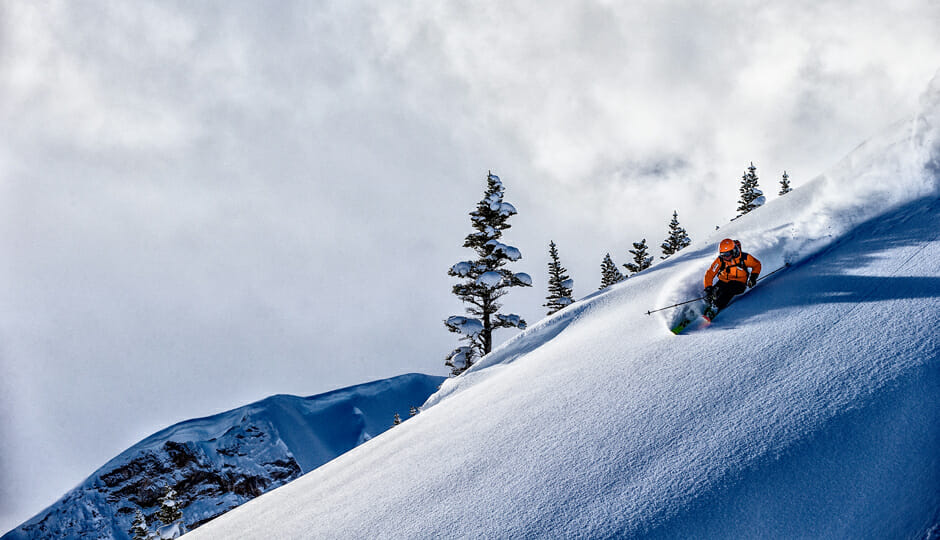 When should I come heliskiing? This is probably the most frequently asked questions for every heliski company in the world. At Last Frontier Heliskiing we run from mid December (this year we open December 15th) right through the third week of April. The short answer to this big question is come anytime during the season. There's epic skiing to be had all winter long. The more detailed answer is to look at each month individually, because all of them are a little different and offer their own unique flavour.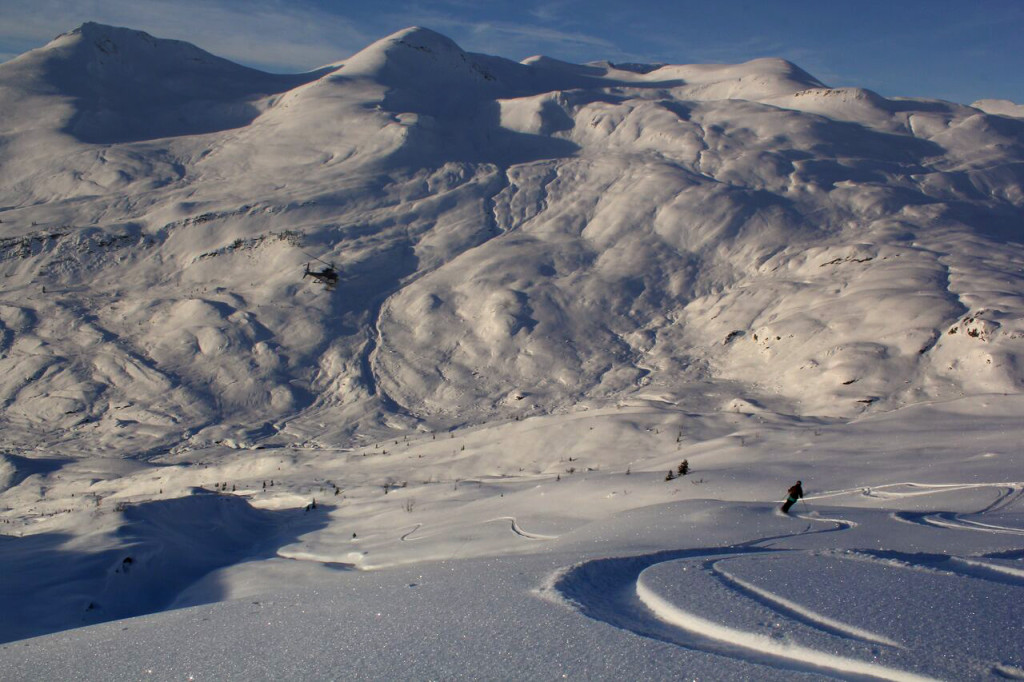 December: The last month of the year is when it all kicks off. In Northern BC, December is typically one of the snowiest months but is still considered early in the season. Weather is usually a little colder as winter starts in earnest. The days are the shortest of the season, but the skiing can be some of the deepest. Colder temps make for good skiing down low, so there are lots of options for where to ski. It's also the holiday month, and there really isn't a cozier, more beautiful and remote setting to spend holidays than at Last Frontier Heliskiing. Imagine waist deep turns on Christmas Day, in a small, intimate group, listening to the quiet of the snow falling in the trees and you get the idea.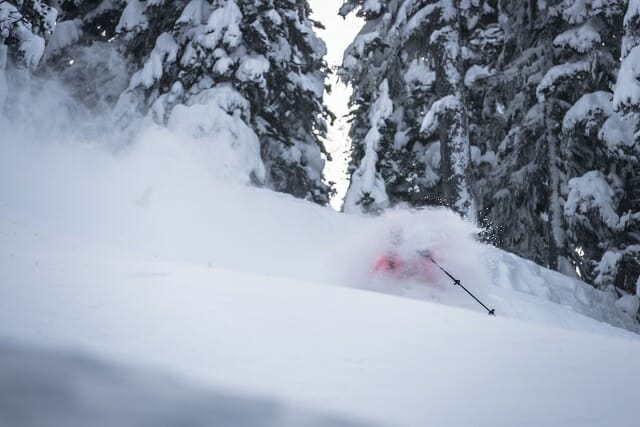 January: The start of the new year brings some cooler temps and lots of snow. January is often overlooked but it shouldn't be. It's all about deep snow and offers some of the best skiing of the winter. Down low, everything is filled in and the tree skiing can be absolutely epic. But even in the high alpine, we start exploring a little more and skiing some big vertical. January is all about cold smoke; the silky, light, blower powder that Northern BC is famous for. The Skeena mountains around Bell 2 really shine in January and offer some of the best powder skiing in the world.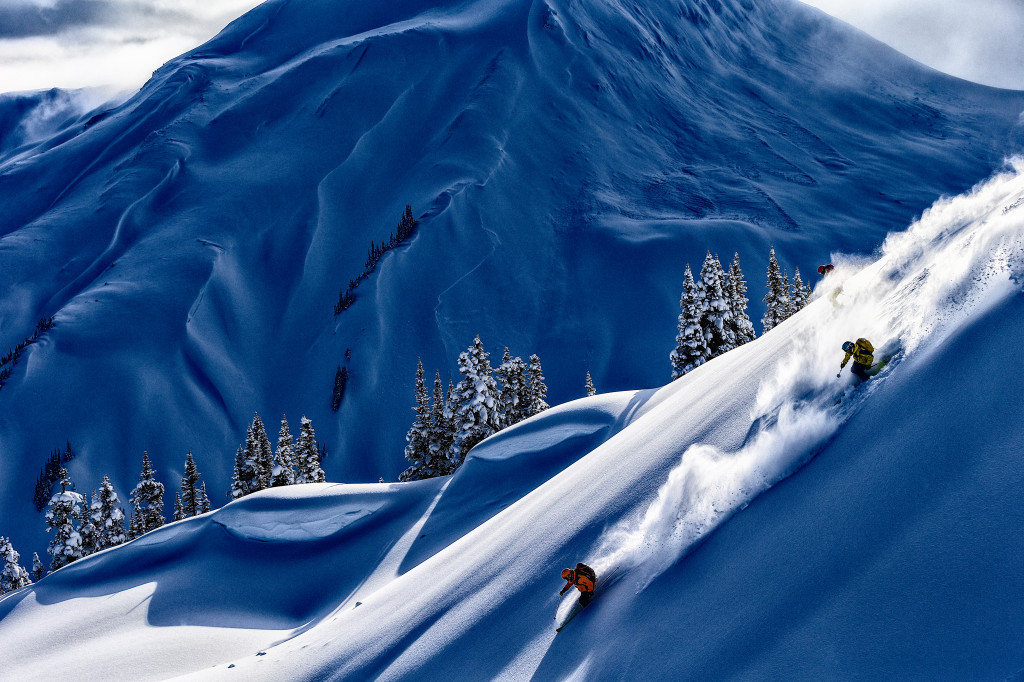 February: Mid season. Typically, the snowpack is getting big at this point, with lots of snow throughout our heliski area (which spans over 10,000 square kilometres or 2.5 million acres) and everything is fully filled in. We get cold temps and often more sunshine than December and January. So big days on the glaciers and in the high alpine are the order of the day. We ski a lot in February and rarely have those longer storms that are more common earlier in the season. It's the powder hunting month, where we start to really explore deep into our heliski area. The days are getting longer and the vertical numbers start climbing. But late in the month we do start to get into our busiest time of the season so you want to book anything after mid month well in advance, especially as we get into March.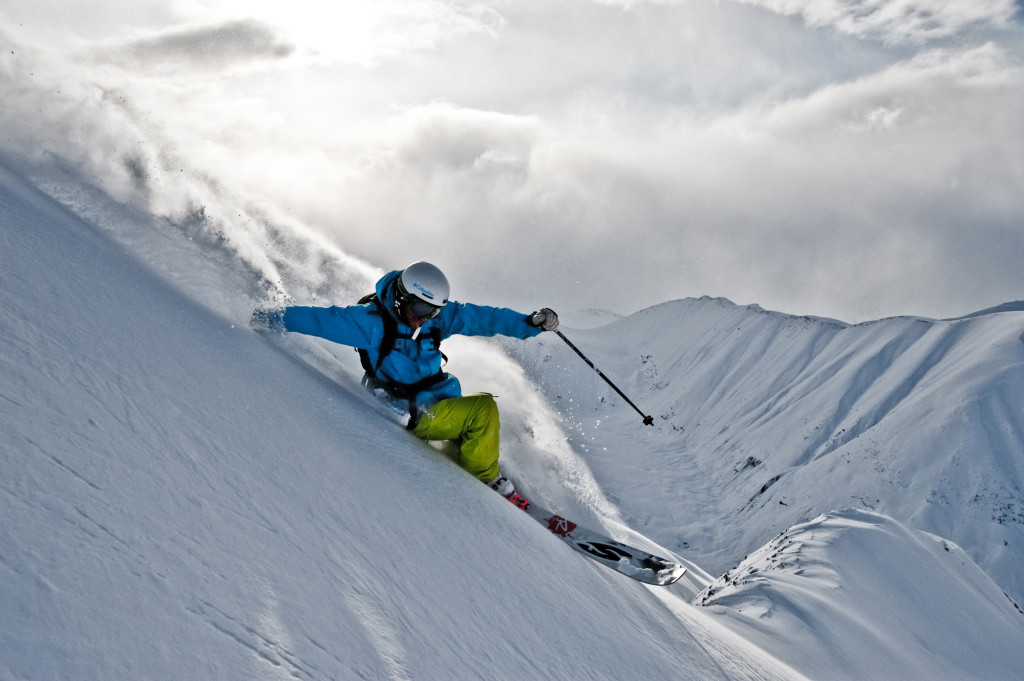 March: Traditionally our busiest month, March is a great month to come heliskiing. For us, it's typically booked up to 12 months in advance. March has a little bit of everything; the temps start moderating, the days start getting longer and we sometimes get into those fantastic cycles of snow/sunshine/snow/sunshine. We can ski until late in the day and it's that time of year where the snowpack is mature, everything is well filled in and we can often ski from our highest landing zones to our lowest pick ups. So runs over 5 and 6 thousand vertical feet aren't uncommon. March is the money month and definitely lives up to its reputation.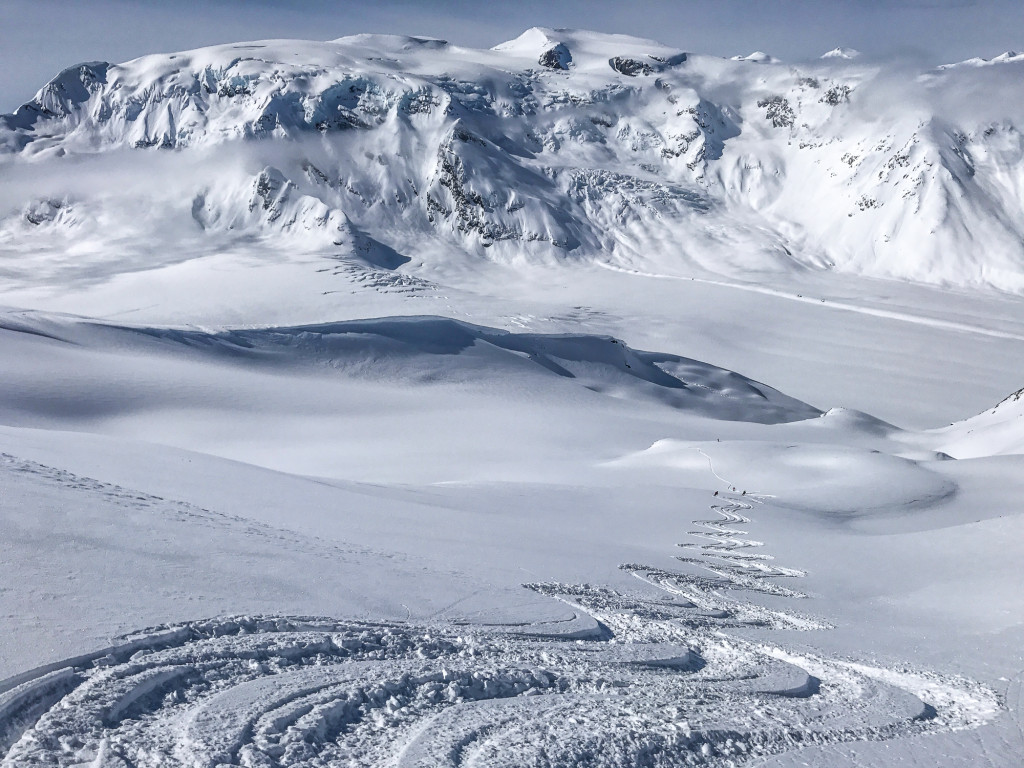 April: This year we're running into the third week of April! We're excited about that. April, like January, is one of the most underrated months in the heliski world. We love April. The days are long, the temperatures are spring-like and the snowpack is at its biggest. We don't necessarily get the massive pow days of the winter months, but we get long laps, lots of high alpine sunshine and warm temps. It is hands down our favourite time of the year, along with January (you just can't beat waist deep tree skiing in cold smoke) and offers a little bit of an almost summer feel in the valleys. There's nothing like heliskiing in a light softshell, with powder up high and spring corn down below. The days often finish sitting under the evening sun with a cold beer in hand and flip flops on your feet. Bliss.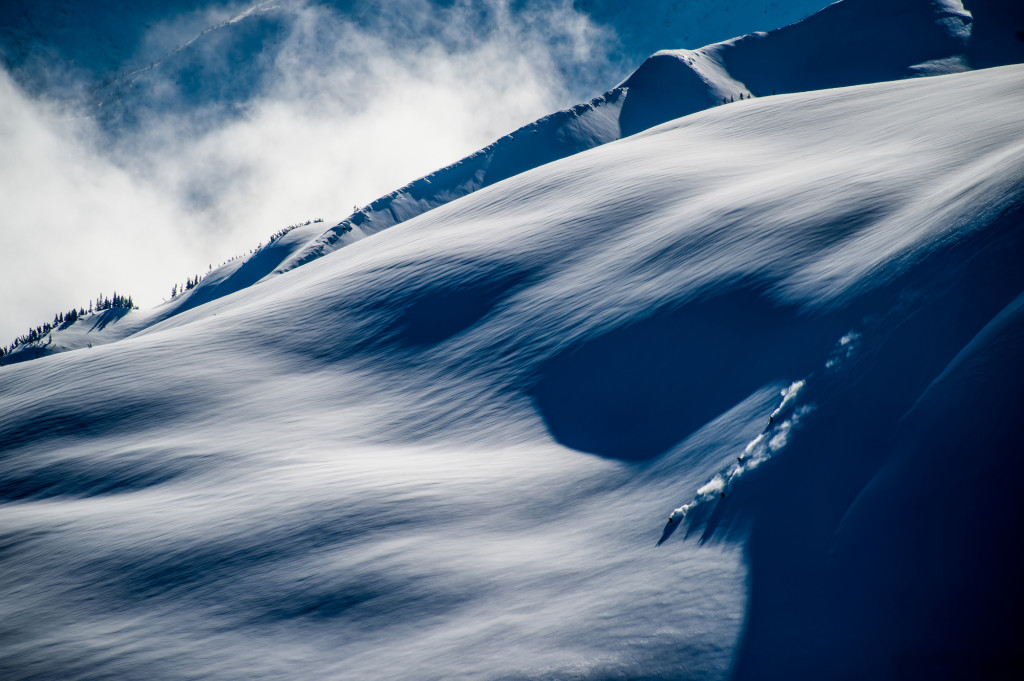 Whenever you decide to come, you'll get some good skiing in. Every month offers something unique. We hope we've helped make your decision but if you need to chat more, give us a call and we'll be happy to talk about it. We've all skied up there throughout the winter and we'll have stories from every month to share to help you decide. But all that aside, deciding which month to come and ski in one of the most beautiful places in the world is a pretty good problem to have.
Be safe, ski hard.