Who's a good dog? An ode to CARDA.
Avalanche rescue has really gone to the dogs… and that's a good thing. The Canadian Avalanche Rescue Dog Association (CARDA) has been growing in leaps and bounds thanks to the proven track record of its canine ambassadors and their incredible handlers – people like Al Roberts from Revelstoke, BC, and his dog, Sadie, who were kind enough to take a walk with me and explain what it means to be partners in this life-saving endeavour.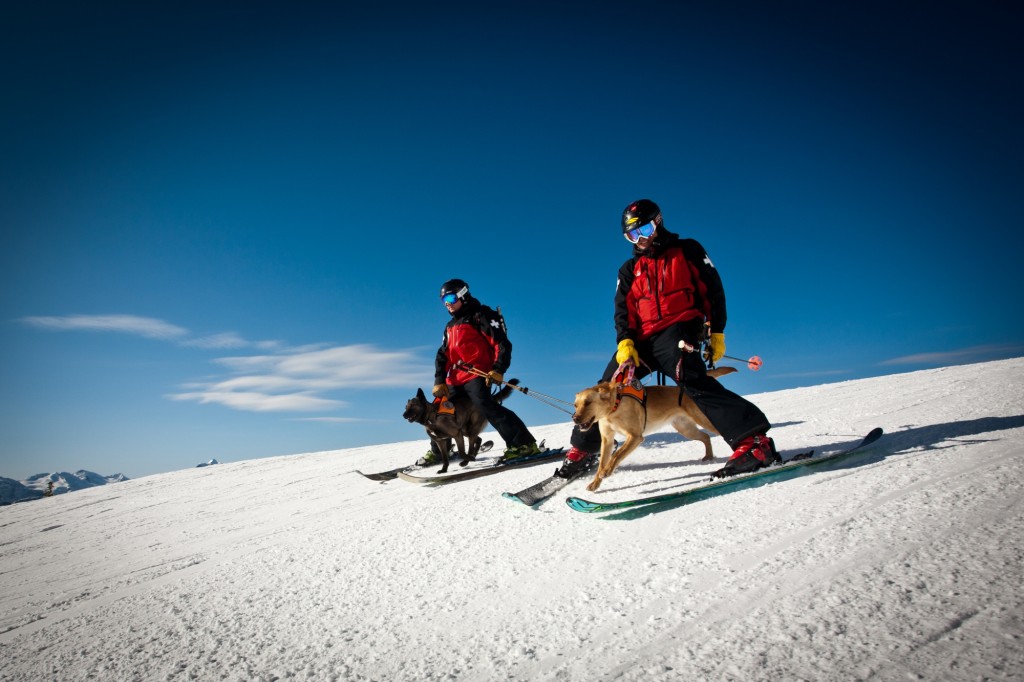 Using dogs for avalanche rescue is a tool that was developed first in Europe, then brought to Canada in the late 1970s after a ski patroller at Whistler, named Bruce Watt, was caught in an avalanche while on the job. He was encouraged to work with Parks Canada and the RCMP to develop a program that trained and employed dogs to assist in the recovery of avalanche victims based on the German Bergwacht system already in place. It wasn't long before several other ski hills and resort areas were on board, coming together to form Canada's national validation and training centre, known as CARDA. To date, CARDA has validated teams across BC and Alberta, including three in nearby Terrace. While we hope never to need them, it sure is nice to know they're there!
According to Al, the ideal canine candidate can range in breed and size, as long as it is easily transported and has a keen play/prey drive.
"It's a game, for them," he explains. "That's all it is. They don't know they're working or potentially saving a life."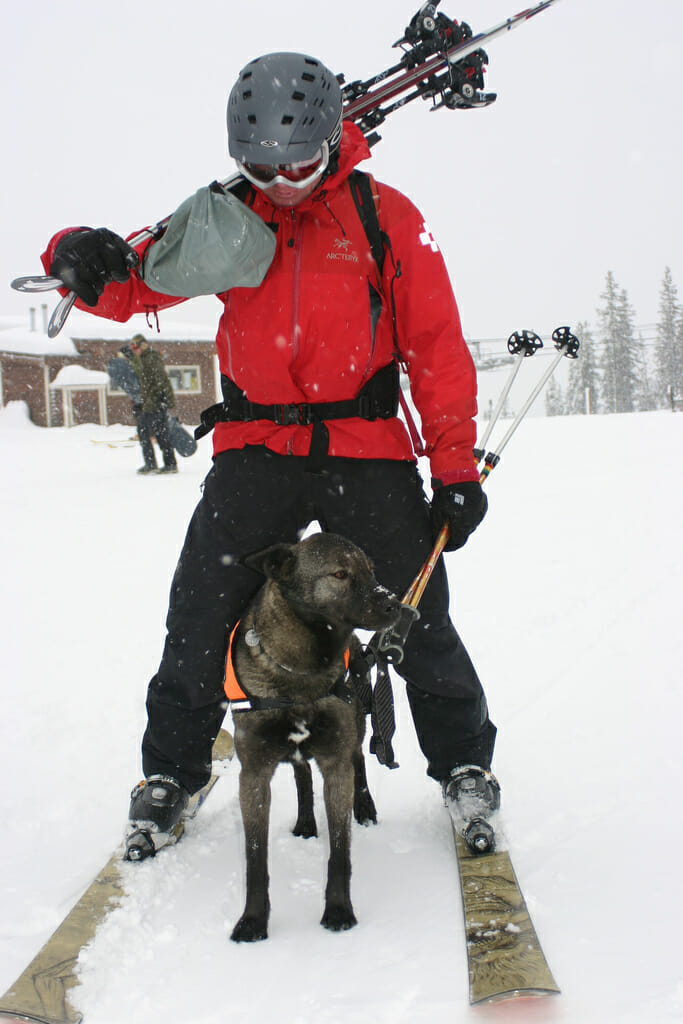 Training has to start when dogs are puppies, and handlers must be able to develop a strong bond from the start. "We start with general obedience training and go from there," says Al. "You want to lay the ground work as early as you can." From sit and stay, would-be CARDA pups progress to using zigzag patterns in open spaces and playing a style of hide-and-seek, eventually sniffing out articles of clothing that have been buried up to a meter deep for as much as 24 hrs. (Al goes on to reveal that his dog, Sadie, can detect scents buried up to 5 meters deep, at which point my head nearly explodes due to awesome overload, and we have to take a break.)
This level of skill and responsibility is clearly not something one can hope to achieve overnight, however. Al outlines the process by which handlers and their kickass canines become validated according to CARDA standards and I'm impressed, to say the least. Aside from getting a cool dog and training it to be even cooler, prospective handlers must be part of their local Search And Rescue squad and have years' worth of certification courses to complete before getting the badge and joining the force. All told, the road to CARDA takes at least three years to navigate and, since you asked, it doesn't come cheap.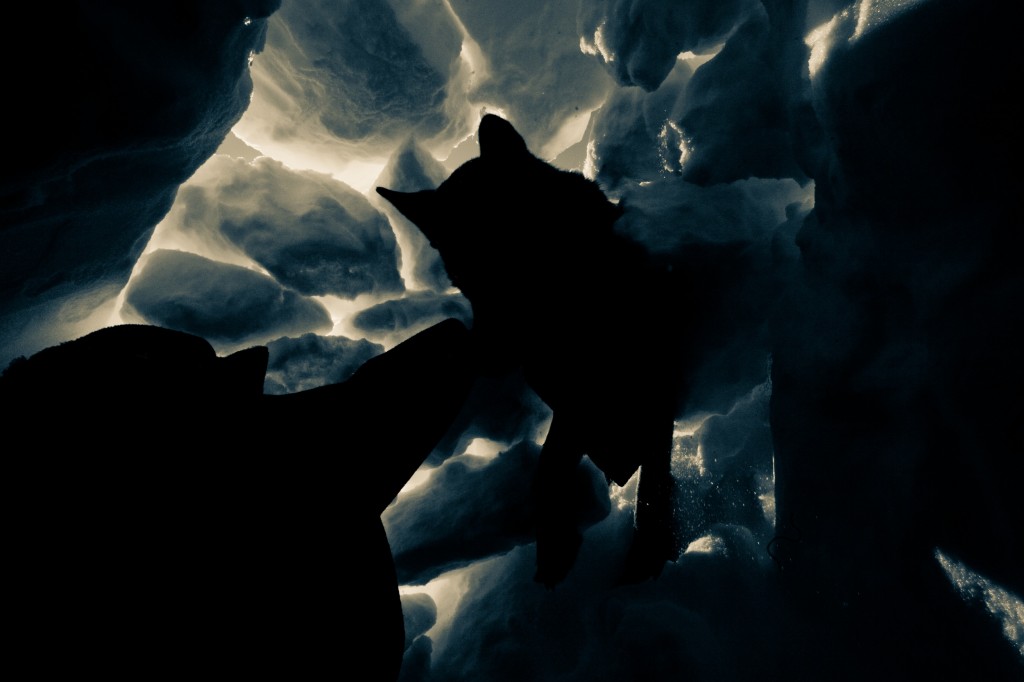 The payoff, however, comes in the form of personal gratification and local celebrity status. There is nothing cooler than a dude with a dog with a job, especially when that dog's job involves hanging out in the patrol hut, riding the gondola and saving the odd life. While I certainly hope never to be caught in an avalanche, if I am, I don't care who you are: please, by all means, let the dogs out.