Why Heliski in January?
January. There's something about ticking over into the New Year that gets us stoked for skiing. Family obligations (or occupation obligations if you happen to work in the service industry) over the holiday period are now in the rear view mirror. All you need to look forward to now is January turns.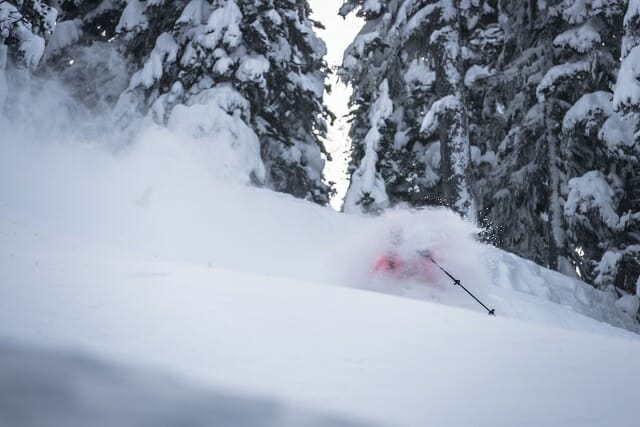 Skiing after the Christmas rush were some of the best memories from living in a resort town for over a decade. Days are short. Temperatures are cold. Powder is plentiful. What more could you possibly need?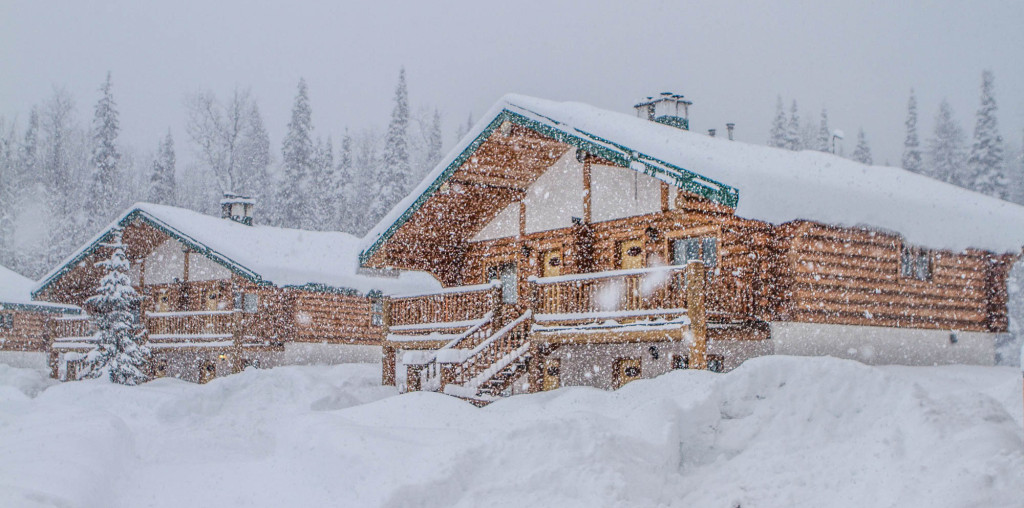 Heliskiing. There is a way to make those sweet January turns even sweeter. With  snow already establishing a firm base, early season heliskiing makes for deep turns and excellent tree skiing. In Northern BC temperatures can drop below zero easily, a recipe for the dreaded "powder skier's ice cream headache" when subjected to copious amounts of over-head pow. Keep your hood up and drawstrings tight.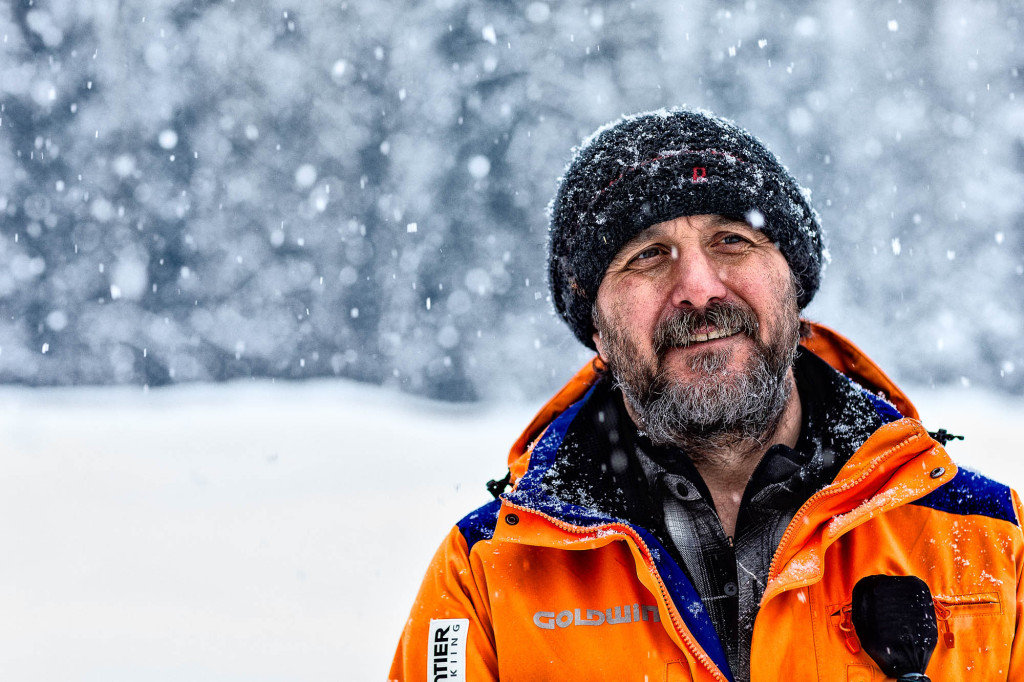 But that doesn't mean the alpine is off limits. Far from it. If the weather is clear enough and snow stability is good then helis fly into the alpine for long glacier descents. Rest assured, whether you're surfing powder in trees burning the legs on in the alpine, we"ll make sure you get your required fix of vertical.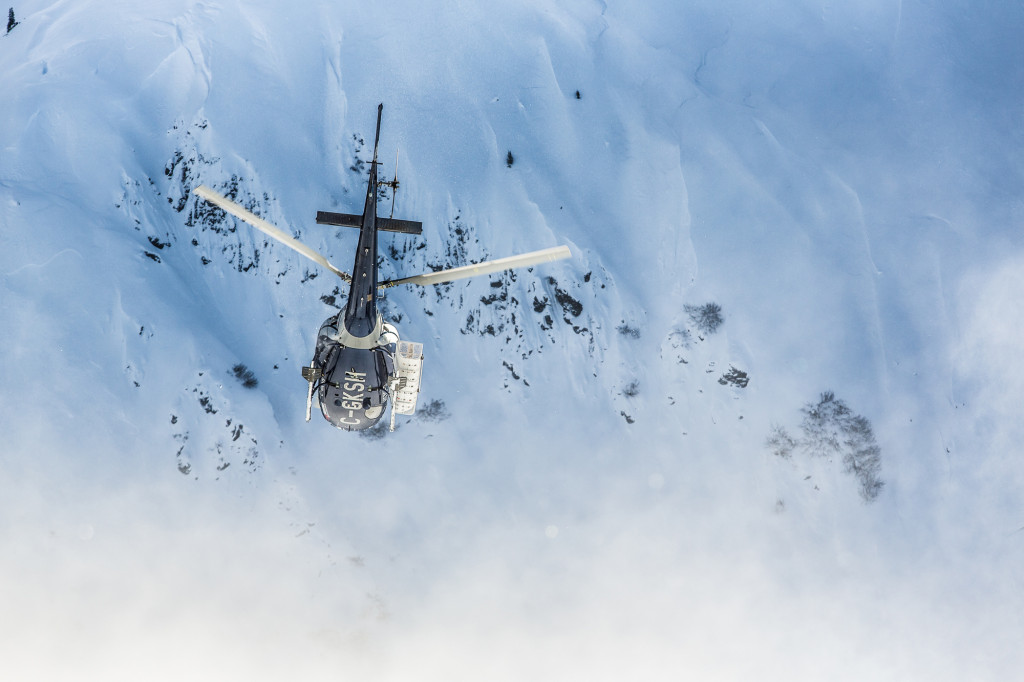 The other bonus of early season heliskiing in January is that it's outside of the peak booking period for Last Frontier Heliskiing. That means prices are lower and more seats are available for your group in January at both the Bell 2 Lodge (4,5, or 7 days trips) and Ripley Creek Inn (4 and 5 days trips  January 22-31st).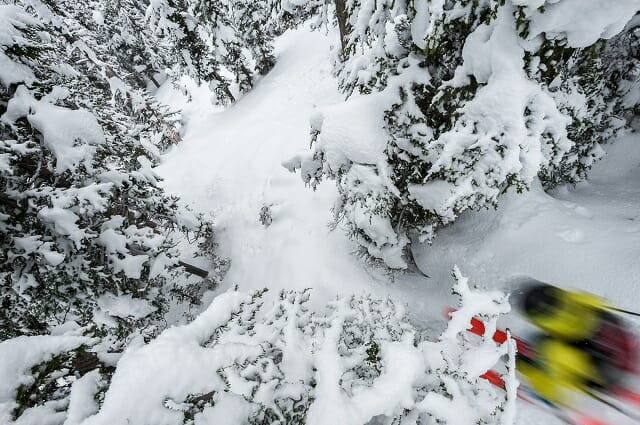 Of course we wouldn't make such claims without some evidence. For a look at some photos from the month of January check out our condition report for 2015, a month where many other resorts and heli operators in British Columbia were struggling for snow. For previous winters check out conditions in January 2013 and 2012. For an exhaustive list of our winter season – week by week – check out our weather page.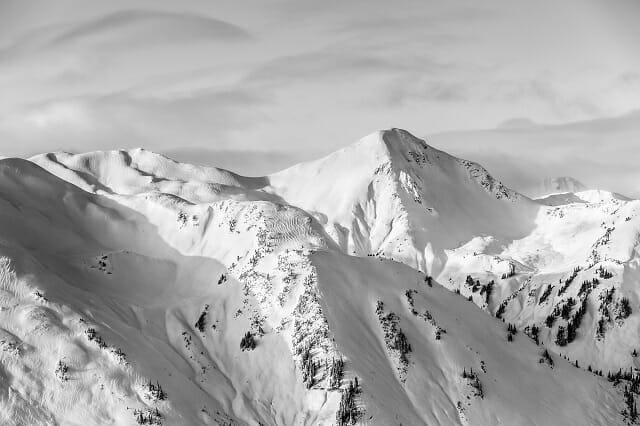 Don't let the short, cold days deter you. Early season heliskiing turns in January are some of the deepest of the season. We still have some seats available for January 2016, including:
 4 days at Bell 2 Lodge, Jan 1-5

 4 days at Ripley Creek, Jan 22-26

 5 days at Bell 2 Lodge, Jan 1-6

 5 days at Bell 2 Lodge, Jan 17 – 22 

 5 days at Ripley Creek, Jan 26-31

 7 days at Bell 2 Lodge, Jan 1-8

 7 days at Bell 2 Lodge, Jan 15 – 22 

 7 days at Ripley Creek, Jan 22-29
Click here for trip inquiries. Meanwhile, enjoy more early season images below.