Why Last Frontier Heliskiing?
With so many great heliski destinations in British Columbia (more than anywhere else in the world, in fact), picking an operator for your next heliskiing vacation can feel like choosing your favourite ice cream flavour. They're all pretty good, but there's probably one you'll choose over all the others, again and again.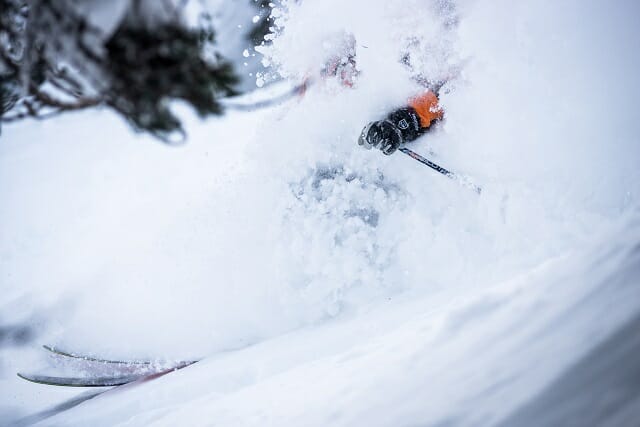 Here at Last Frontier we like to think that we're the least vanilla heliski outfit in the province (sorry to all those that like vanilla, but you should really try something more interesting). There's a few different things that set us apart from the plethora of powder options available to the heliskier in 2016. Starting with:
Location
Last Frontier Heliskiing is the British Columbia's northernmost heliski operator, running out of the Bell 2 Lodge on the Stewart-Cassiar Highway (360km northwest of Smithers) and Ripley Creek (310km northwest of Terrace) on the BC-Alaska border. With the largest tenure in the world stretching 9,500 square kilometres (2.2 million acres), it's easy to see why we need to run out of two bases.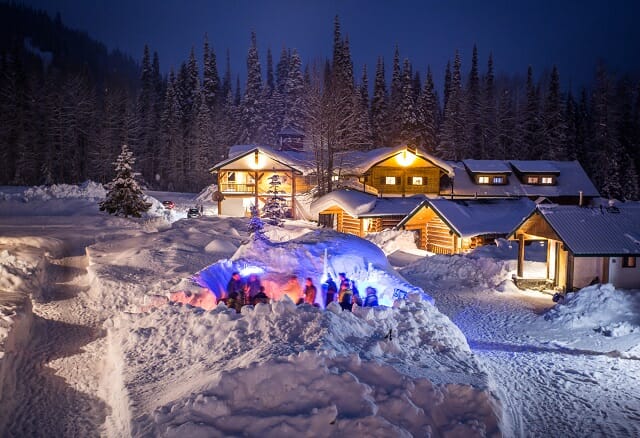 Terrain
With over 9,500km2 in our tenure, there is always a choice between tree runs in old growth forests, long cascading glacier runs and alpine peaks stretching as far as the eye can see. Weather will often dictate where and when we fly, but wherever our guides choose to ski, you can be sure that they are finding the best possible powder for your enjoyment. If you choose to book the Heliski Safari, you'll even get the chance to sample both ends of our tenure; the Bell 2's Skeena Mountain s and Ripley Creek's legendary Coast Mountains.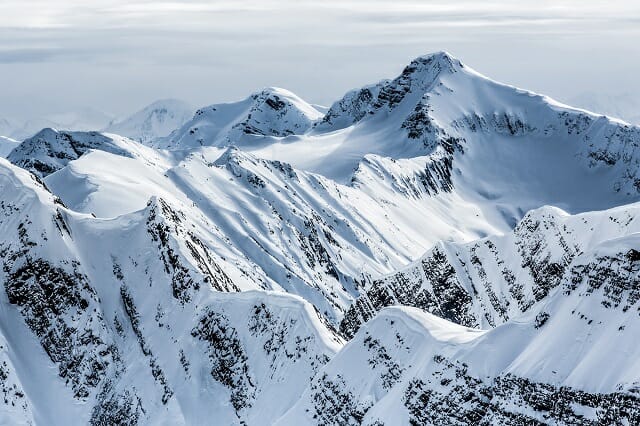 Snowfall
Let's be honest now, you came for the powder, didn't you? Good thing we receive on average of 25m of snow annually. That equates to plenty of deep powder days, so be sure to warm up your legs for the winter season to get the most out of your experience!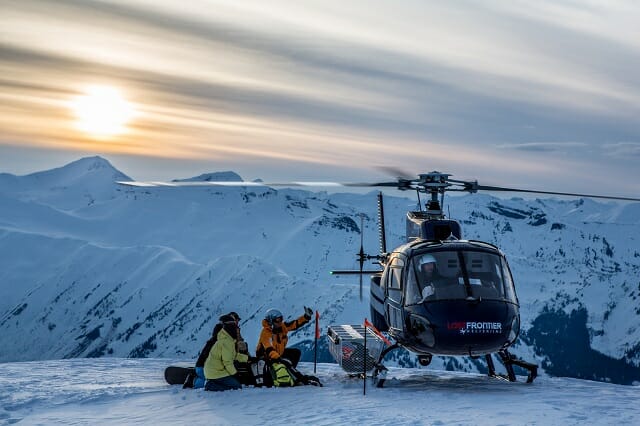 Small groups
Rather than fly groups of 14 around in the "aerial bus" that is the Bell 212 helicopter, we prefer to keep our groups more intimate with our A-Stars. With smaller groups we can keep friends and similar ability skiers and riders together, making for more exciting stories at the lodge after a long day of powder skiing. Choose wisely the next time you go for your ultimate winter vacation. Choose Last Frontier Heliskiing.