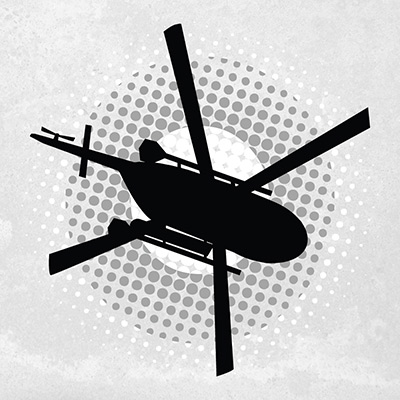 Staying Safe: A Close Look at Heli skiing Safety
Although snow barely tickles the eye when it falls from the sky when there's enough it can have serious consequences. Striking a balance between epic skiing and heli skiing safety is key. All the top heli ski operators in B.C. have safety at the forefront of their minds. Studying snow is an intense collaboration between our own guides, industry associations and fellow heli ski / cat skiing operators.
Is heli skiing safe?
Heli skiing and heli boarding are generally considered safe activities. However, as with all sports – or even just driving your car, for that matter – there is always a degree of inherent risk that can't be entirely eliminated, but can be effectively managed. Last Frontier Heliskiing employs guides, pilots and safety experts who are experienced and on top of their game, to ensure that you return home from your trip safely and with nothing but good memories (and hopefully a desire to come back).
Much of the emphasis in heli skiing safety relies on digesting weather reports, studying snowpacks and subsequently choosing the safest terrain. However, make no mistake, this is a full-time job that goes on behind the scenes, with our staff constantly checking and consulting with each other and neighbouring ski operators, while you enjoy your skiing.
At Last Frontier Heliskiing, guest safety is fundamental. Every day, our guides, pilots and staff practice and learn how to make our operation safer. Here's how we approach heli skiing safety:
Our Guides 
In Canada, like most other places, it's a long and difficult road to become a ski guide. Like-you-might-as-well-become-a-surgeon-because-it's-practically-as-long-and-difficult. All guides are certified by the Association of Canadian Mountain Guides (ACMG). The program is beyond rigorous. Its prerequisites usually involve month-long expeditions, countless hours of avalanche/crevasse rescue training and first aid course after first aid course. It's not uncommon to fail and have to retake the courses multiple times. Few succeed.
Their Resumes
As a result, our guides have quite the resumes. For example, Cliff Umpleby, our Director of Operations and Lead Guide has worked for heli skiing operations around the world. He's even climbed Mount Logan three times, which is the highest mountain in Canada at nearly 6,000 metres. Just FYI – roughly 25 percent of climbers that set out to summit Logan make it to the top due to conditions and weather.
Another impressive resume from our Guiding Manager at Ripley Creek is Andre Ike. He's stationed each winter at Ripley Creek since it opened in 2005. To say he knows the area well would be an understatement. When he's not at Last Frontier Heli skiing, he's a rock climbing and mountaineering guide. Andre is also an examiner, certifying new guides through the Canadian Mountain Guiding Program.
There's also the legendary guide Franz Fux, who is one of the original founders of the company. He's also third-generation mountain guide. Franz has been guiding for more than 40 years. I think if you looked up "ski guide" in the dictionary, there would be a picture of Franz.
To give an impression of how much experience our guides have, by just looking at 16 of our guides, they have 286 years of ski guiding experience. This season, alone we have 31 guides. Last Frontier Heliskiing has enough ski guiding experience to go back in time from today to the reign of Queen Elizabeth I.
Not too shabby, eh?
Guides' Training Week 
At the start of each season, we have a week-long training session. Guides will go through avalanche search and rescue, crevasse rescue and multiple first aid scenarios. There is discussion and debate to make sure everyone is on the same page and further already honed skills. We also install communication systems and rescue caches throughout our tenure.
For our new guides, it's a chance to become familiar with our vast terrain and ski runs.
Another focus of the week is on snow science. For many of our guides, it's the first chance they have to see what's happening in the local snowpack. So, they'll dig snow profiles, study weather patterns and get a feel for what this season's snow is going to be sitting on in terms of snow layers in the lower portion of the snowpack. This is critical for keeping track of what's happening in the snowpack throughout the season.
Other staff also train that week, learning and studying emergency plans and taking part in mock emergency scenarios, such as avalanche burials.
Our Pilots
Last Frontier works closely with Access Helicopters, who provide the aircrew and machines we use for heli skiing. Their pilots land roughly 120 per day, often in challenging terrain and variable weather. A heli skiing pilot is a rare entity. It takes years to become one, requiring sharp decision-making skills and excellent reflexes for precision flying. Landing on mountain summits while staying cool, calm and collected is beyond impressive. It takes practice.
Before going skiing, guests are briefed on helicopter safety. This briefing discusses safe entry/exit from the machine, emergency protocol and techniques on how to safely handle skis/snowboards around the heli.
At Ripley Creek and Bell 2 Lodge there is also a radio operator. Pilots and guides will check in every half hour with their location and the operator will keep track of all machines on a map at the back of the office. Since our tenure is the largest single skiing area in the world at 10,100 square km, it's a huge map. Dispatch follows along on the computer as each helicopter has GPS tracking that will alert the operator if something is wrong.
Safety Equipment
Soon after arriving at either Ripley Creek or Bell 2 Lodge, each guest gets trained on how to use their beacon and what to do in an avalanche. They practice finding and digging out buried skiers in a variety of scenarios, such as single burials versus multiple burials. Guests also learn how to efficiently dig, communicate and work together as a team in emergency scenarios. In an avalanche rescue, speed and precision are of the utmost importance. It's essential for guests to be familiar and know how to use the equipment, instead of trying to figure it out under stress and panic.
Each skier also gets outfitted with a shovel, probe and ABS pack, which is like a balloon pack that fills with air when it's deployed. The pack increases the likelihood of a skier remaining on the surface of an avalanche as it keeps them float.
Following the Snow
Each morning and evening, guides and pilots have a meeting to make plans for the day, discuss how the day went and make plans for the next. Snow stability, weather and avalanche signs are noted and recorded. Guides also examine other resources, such as Avalanche Canada, which is a not-for-profit organization that issues daily avalanche forecasts for most of western Canada. Last Frontier Heliskiing also provides daily data to Avalanche Canada to help them create their public forecasts that are used by thousands of recreationalists.
Our guides are continually checking and monitoring avalanche stability by digging snow pits and looking at weaknesses in the snowpack. This limits surprises while skiing.
Some of our guides and pilots have been with Last Frontier Heliskiing since we opened in 1996 and some have been in the heli skiing safety business much longer. Our guides and pilots are constantly talking throughout the day about conditions: How is the sun affecting the snowpack? Which aspects are the safest to ski? And will the winter storm hit sooner than expected?
If in doubt, we'll call it a day and return to base where an après of chicken wings and beers await. The mountains aren't going anywhere.
We can always try again tomorrow.
Your safety is our core priority at Last Frontier Heliskiing. Contact us for more information on heli skiing safety and the packages we offer.