Heliskiing at Ripley Creek – A First-Timer's Experience
My alarm goes off at 4:05 a.m. Roll out of bed. Shower to wake up. Coffee to wake up. Grab bags, jump in the car and head southbound on Highway 99 from Whistler to Vancouver. Brief stop halfway  in Squamish for more coffee and breakfast at the wheel. Flight departs at 8:10 a.m from Vancouver International Airport.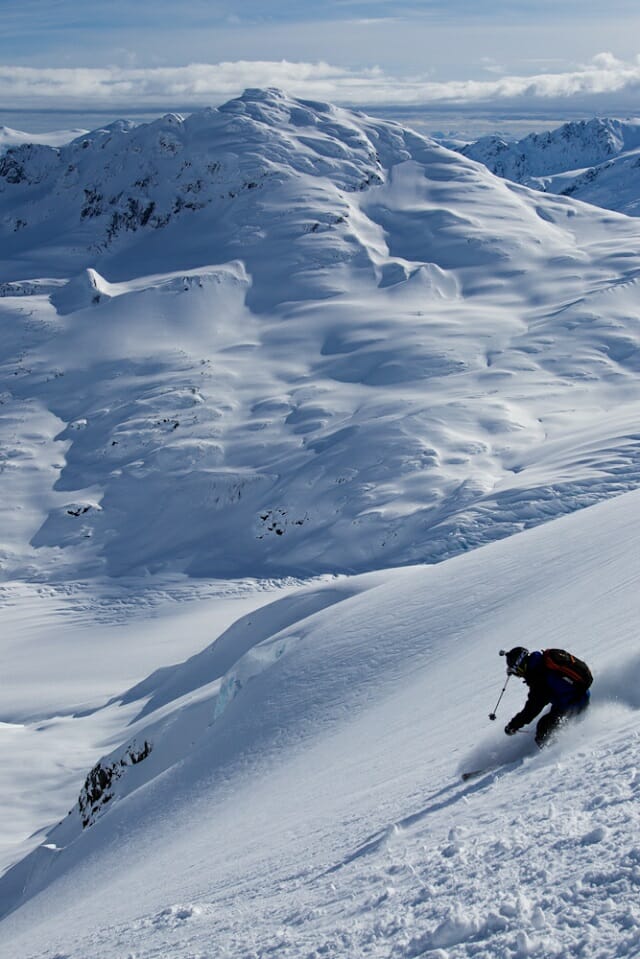 6:30 a.m. Pull up to my friend's house in Vancouver's east side. Leave my car on the street to avoid the exorbitant long-term parking rates at the airport. My friend gives me a ride to the closest Canada Line rail stop. No hiccups getting through security. Right on time for boarding the WestJet 3105 flight to Terrace, B.C.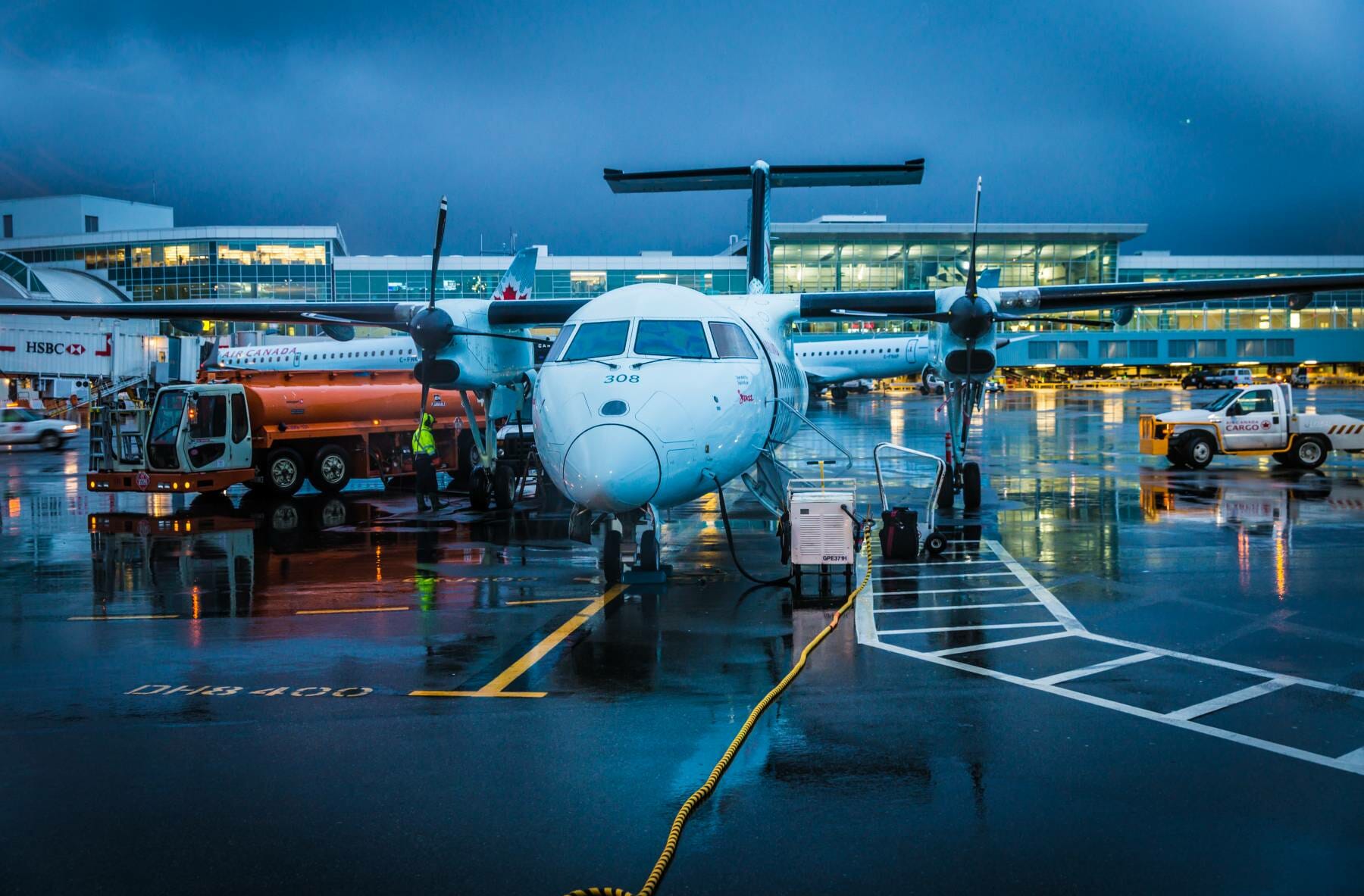 8:30 a.m. I Look out the window of the Bombardier Q400 Turboprop aircraft. I Imagine myself skiing down the hundreds of snow-capped peaks that stretch as far as the eye can see. Only this week I get to do it – for the next four days, I'm a guest at Last Frontier Heliskiing's Ripley Creek Inn.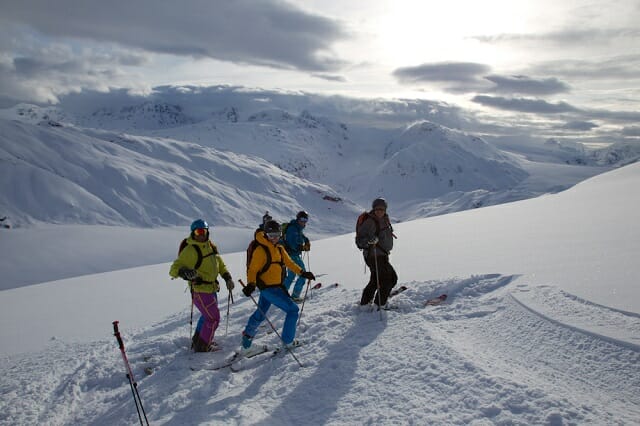 9:20 a.m. Land in Terrace and await the next incoming flight with more heliskiing guests aboard. Meet the guides and climb aboard the transfer bus. Find a seat up the back and settle in for the four-hour drive to Stewart, B.C. Alternate between dozing, snacking and staring out the window at mountains and glaciers.
2:30 p.m. Arrive in Stewart and commence orientation. Learn about important safety measures such as airbags, transceiver searches and how to approach and climb in and out of an A-Star helicopter. A heli full of guides and staff lands next to us with smiles as wide as their faces. They just bagged a couple of exploratory first descents. Must have been a good day out there. I head back to the Ripley Creek Inn and check in. Time to lay out the ski gear ready for the morning.
7:30 p.m. Dinner time. Congregate at the long dining table at the Bitter Creek Cafe across the road from the lodge. Eat a tasty three-course meal and banter with guests, guides and other lodge staff. Lead guide Andre calls public attention and gives the forecast for tomorrow. Weather could be in and out but we'll find some good skiing, he says. Return to my room, watch a couple late night talk shows on satellite TV. Sleep.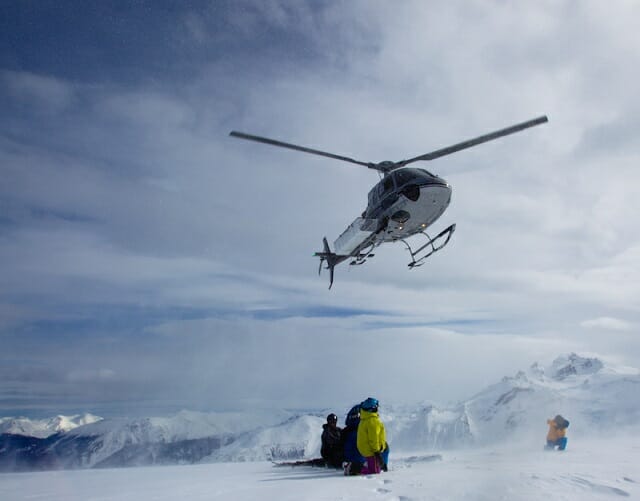 The Next Day
7:15 a.m. Roll out of bed. Shower to wake up. Brew hotel coffee to wake up. Get dressed in ski clothes and wander over to Bitter Creek Cafe for breakfast buffet. Another coffee. Extra bacon. And a couple more of those wonderful raspberry pancakes. Return to room with hunger satisfied.
8:45 a.m. Wander over to the boot room and pull on ski boots. Put on transceiver and avalanche airbag. Grab rental skis fitted and waxed the previous night. Quick van ride over to heliport. Lead guide Andre loads the basket with skis, we climb into the A Star and buckle up as the rotors whirl. Lift off.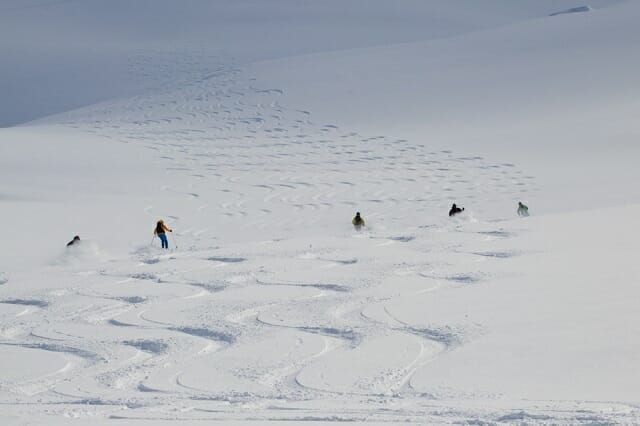 9:30 a.m. We land on a surprisingly windy mountain top, but the weather is way better than expected. Our group follows Andre down the glacier, skis bouncing in and out of soft powder snow. I snap some photos with glorious light. We repeat non-stop until lunch.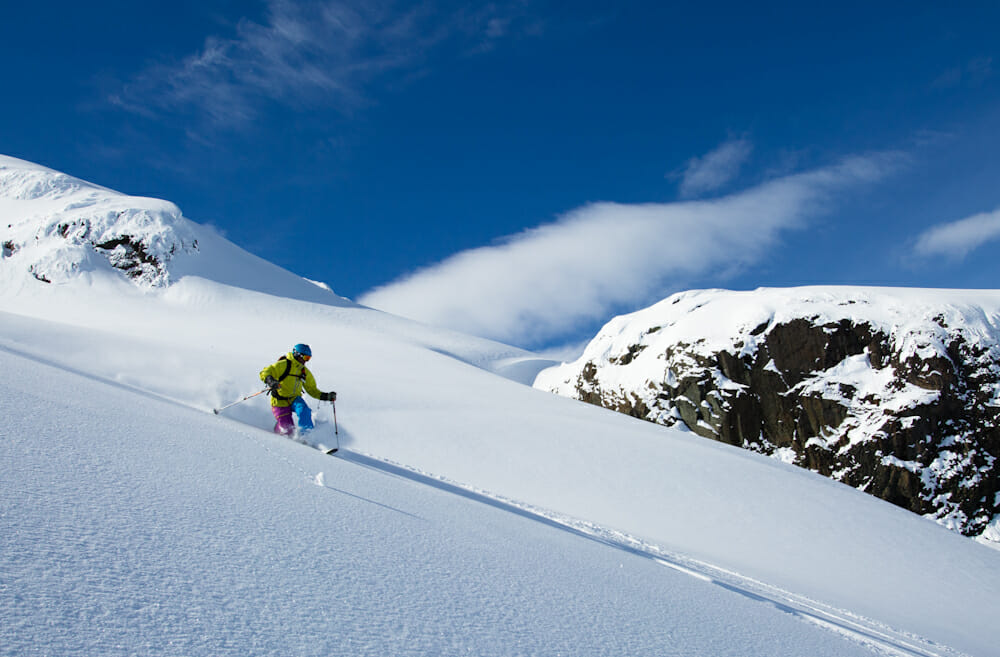 1 p.m. Break for lunch on a snowy river bank. Chow down on brisket sandwiches, delicious soup, fruit, cookies and another coffee. Guys brag to other groups about the runs already skied. Guides pack it up and it's time to ski again.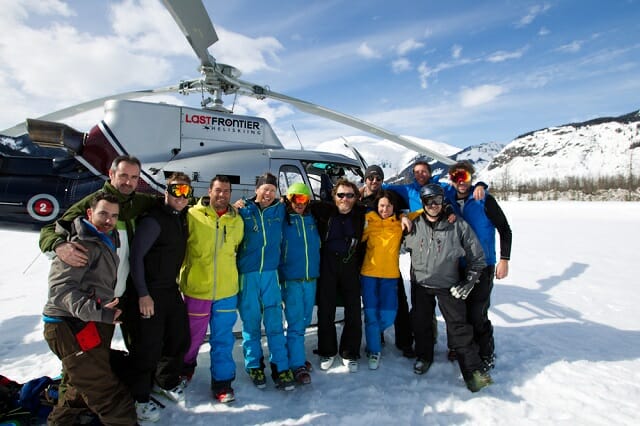 2:30 p.m. Heli lands on a ridge adjoining Mt Jancowski. We enjoy the deepest, steepest turns of the day. Weather begins to come in and we ski a couple smaller runs to finish the day off. Return to lodge with a solid legburn and the head on cloud nine. Crack a beer and cheers with the other guests. First-timer's experience heliskiing at Ripley Creek officially declared "all-time."