A Mecca for Tree Skiing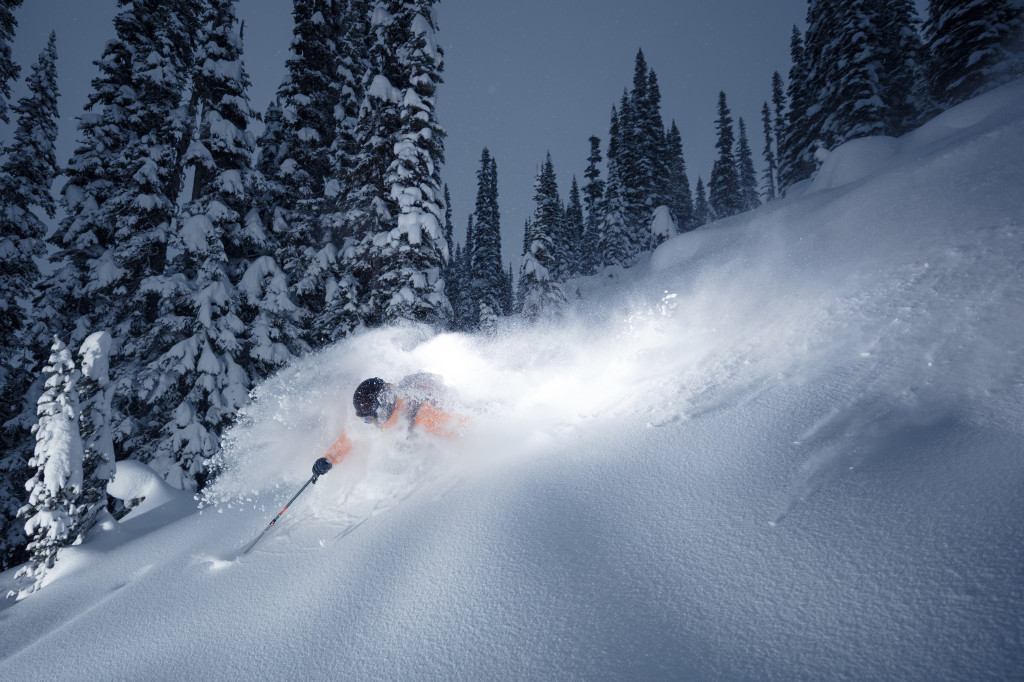 Heliskiing terrain differs from operation to operation. Some operators have mainly high alpine skiing, some offer tree skiing and some offer a little bit of both. Last Frontier Heliskiing, boasting the largest single heliski area on the planet, offers a lot of everything. Massive alpine bowls and glacier skiing, sub alpine skiing with well spaced trees and beautiful old growth forest tree skiing right to the valley bottoms.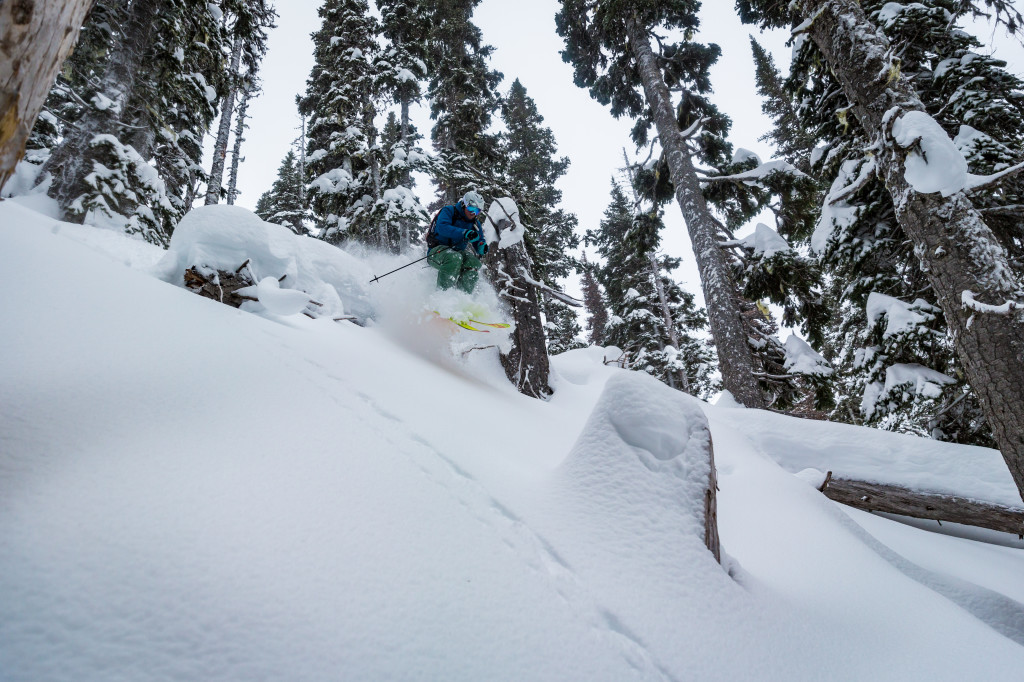 Our heliski area, or tenure, spans more than 10,100 square kilometres and comprises two main bases of operation. Ripley Creek, in Stewart BC, sits at the southern edge of our tenure right on the border of South East Alaska and Bell 2 Lodge, our purpose built heliski facility further north, sits on the Stewart-Cassiar Highway deep in the heart of our tenure. Both offer a slightly different flavour when it comes to the tree skiing options.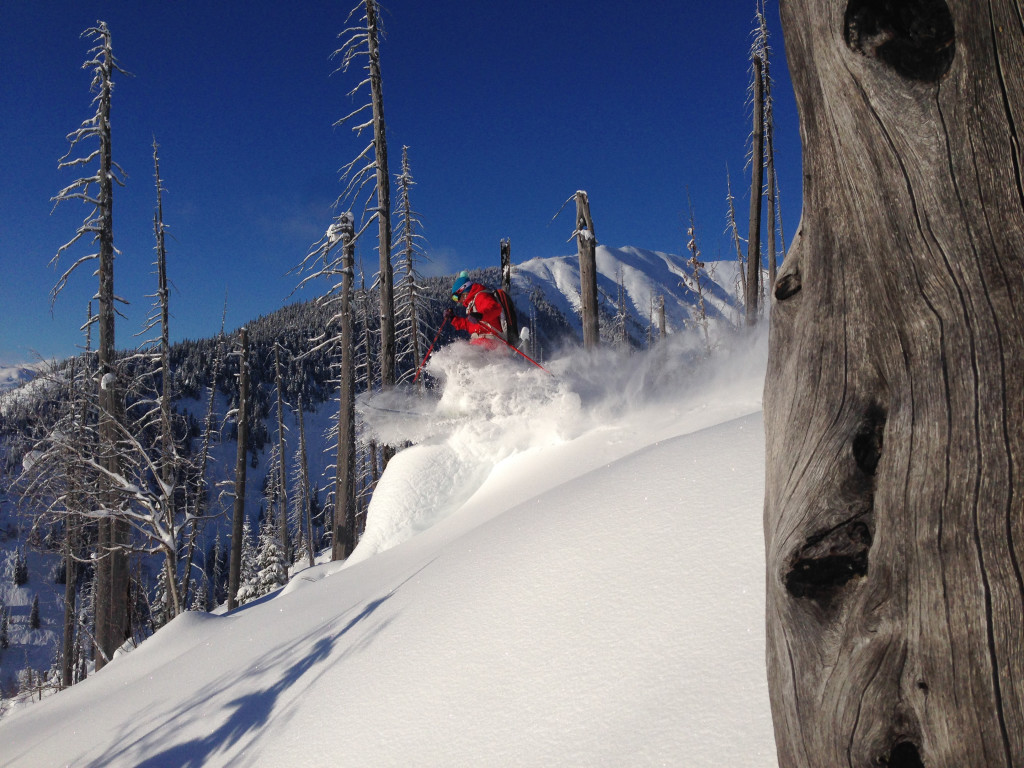 Tree skiing is often misunderstood in the heliski world. For instance, lots of folks think we don't have much tree skiing because we're so close to Alaska, where tree skiing isn't as abundant. Nothing could be further from the truth. Even on the days where the sun is shining and we can fly to ski anything we want, our high alpine laps will often finish in the trees down low. And that's the beauty of flying in the Coast and Skeena Mountains. The vertical drop of some of our runs can be over 2,000 meters [6,000 feet]. Those are huge laps. And on those bluebird days it's epic. But what really separates us in terms of versatility for our guest experience is what we offer in the tree skiing department.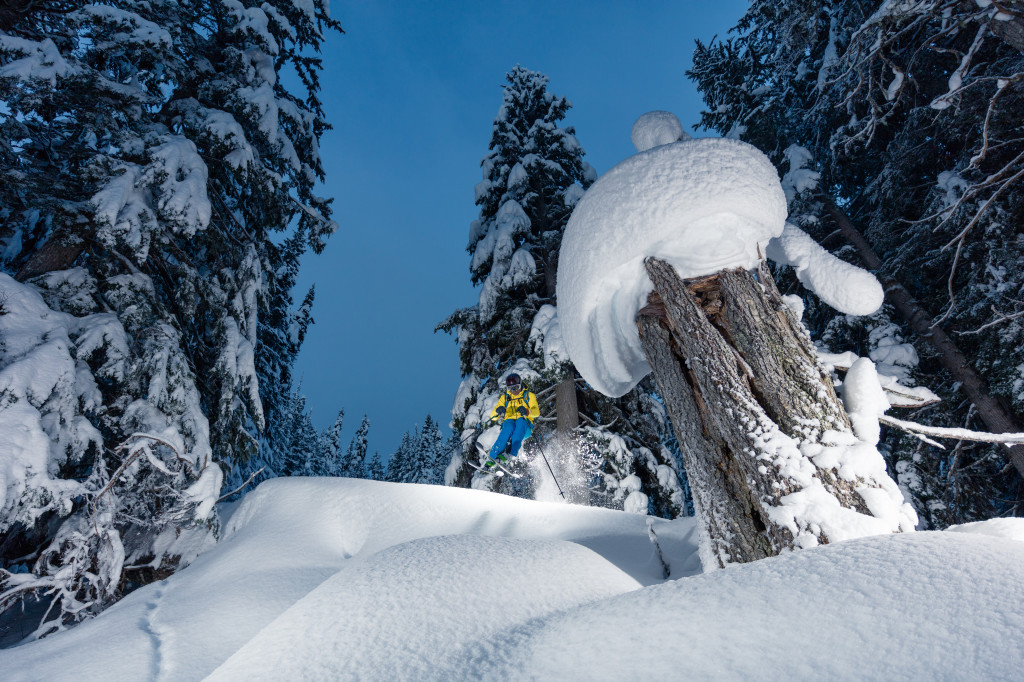 Last Frontier Heliskiing is a true mecca for tree skiing. We've done the research on this and one of the main reasons we chose to open where we did in Northern BC are the huge amount of options for storm skiing and skiing in less than ideal snow stability. Our tenure offers lots of landing zones in the sub alpine and at tree line where we're still getting big vertical runs. So even when it's snowing, we are often able to fly and we average under 1 down day per week at Bell 2 Lodge all winter long.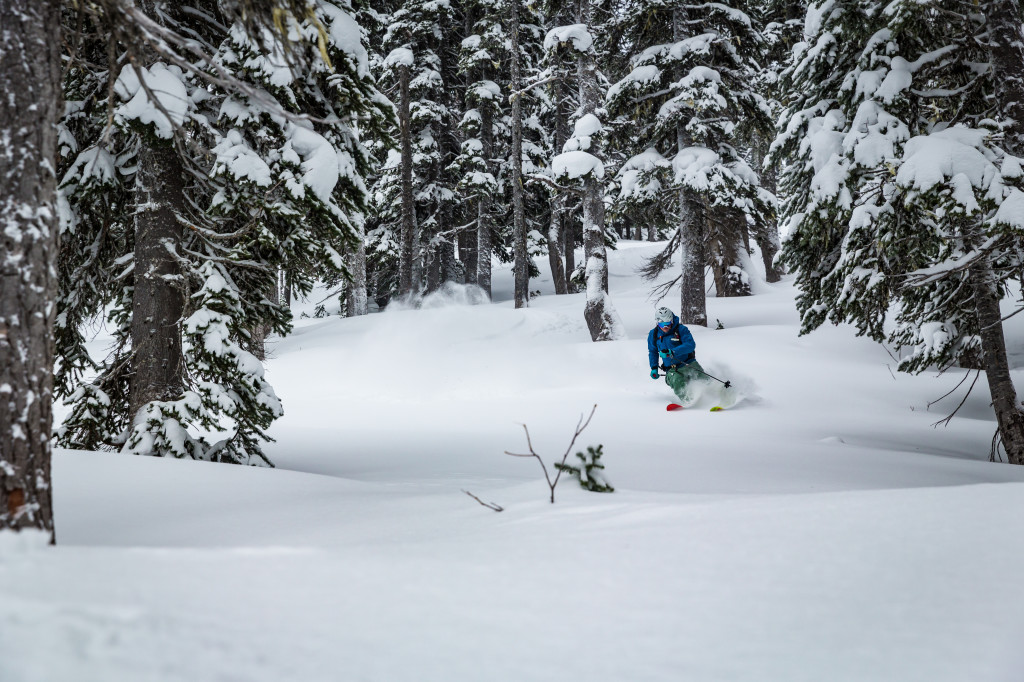 Another aspect of tree skiing that people often overlook is just how much fun it is. This is especially true in small groups. We run groups of 4 guests per guide. The reason we do this is two fold. First, we want to give our guests the safest and most efficient way to enjoy their skiing. The second is that with small groups, it's easier for the guides to manage and in the case of tree skiing, we can pair folks up much more easily with a ski buddy. It's always good to keep your partner in sight in the trees and our small groups of 4 make that much easier.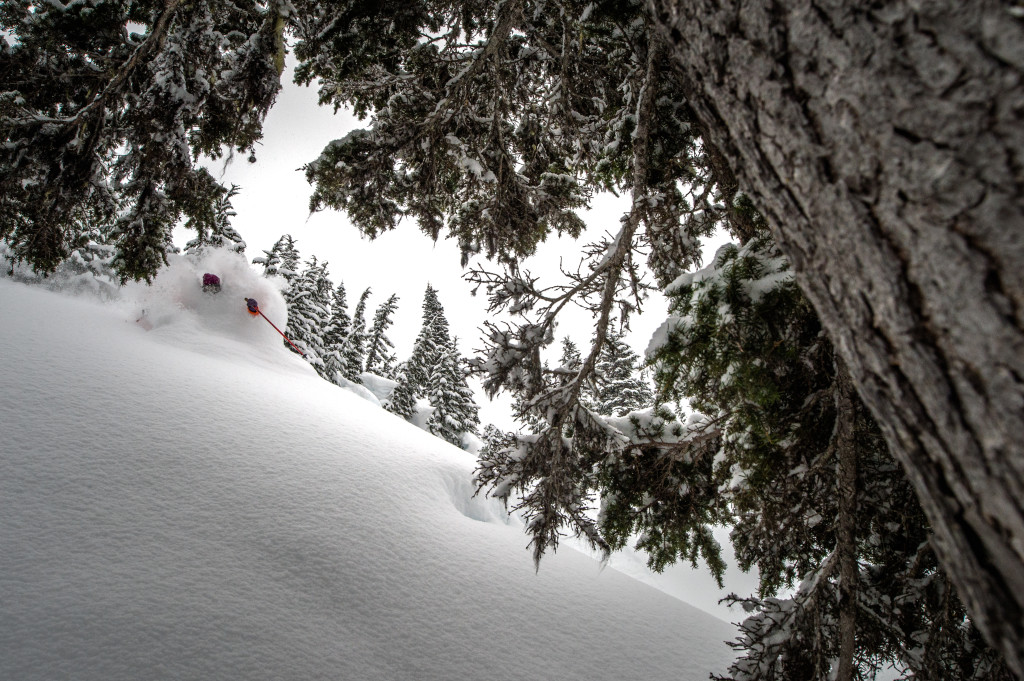 A lot of our tree skiing is close to home, as well. Areas like Owl Creek and Redflat are a 5-10 minute flight from Bell 2. At Ripley Creek there is Perley Gates and Surprise Creek, which has some of the best tree skiing in the world. Our trees are well spaced and tend to be in old growth forests and they provide some fantastic pow skiing opportunities. Lots of our more advanced clientele seek out the tree skiing because it can offer some more challenging lines.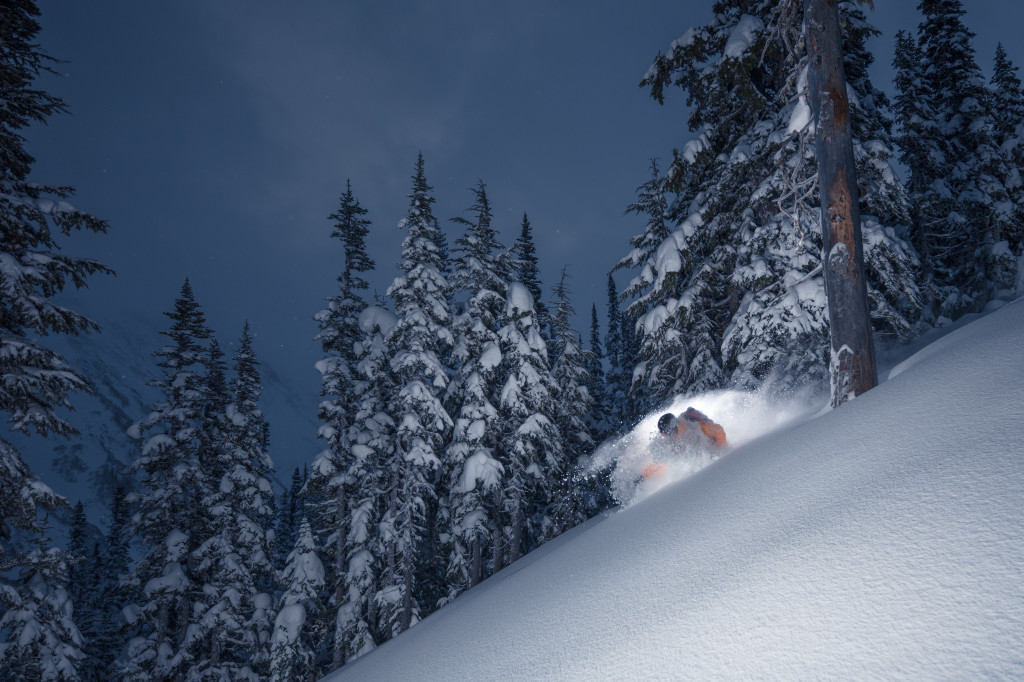 But the real reason to talk about tree skiing is the reason we all ski in the first place. The snow in the trees is DEEP! There's less wind affect in the trees so when the snow falls out of the sky it lands and accumulates lighter than in exposed areas. There's no wind scouring, less sun affect and no sastrugi. Instead, the trees offer deep, fluffy pow. And we get a lot of it. Last Frontier Heliskiing averages 15-25 metres of snow every year. That's 50-80ft! In the trees, that means pure skiing and riding bliss. So even on those bluebird days when you're shredding massive, wide open glacier laps, you'll get a chance to finish in the trees. And if you don't, speak to your guide. They'll happily oblige doing an extra thousand or two vertical to shred some trees. Tree skiing is awesome and Last Frontier Heliskiing has it in spades.
Be safe, ski hard.