Great Gear: the Best Skis for Helicopter Skiing in Canada
There's more to life than skiing, some say. We agree. What's more: the skis. We don't think that every set of skis is ideal for the conditions out here at Bell 2 lodge or Ripley Creek – your straight skis or your snow blades, for example, aren't going to cut it out here in the deep stuff. But we do know what are the best skis to float through the powder (because we do it a lot) and we want you to share in the joy. Let us recommend some of our gear that we've got up here, waiting just for you.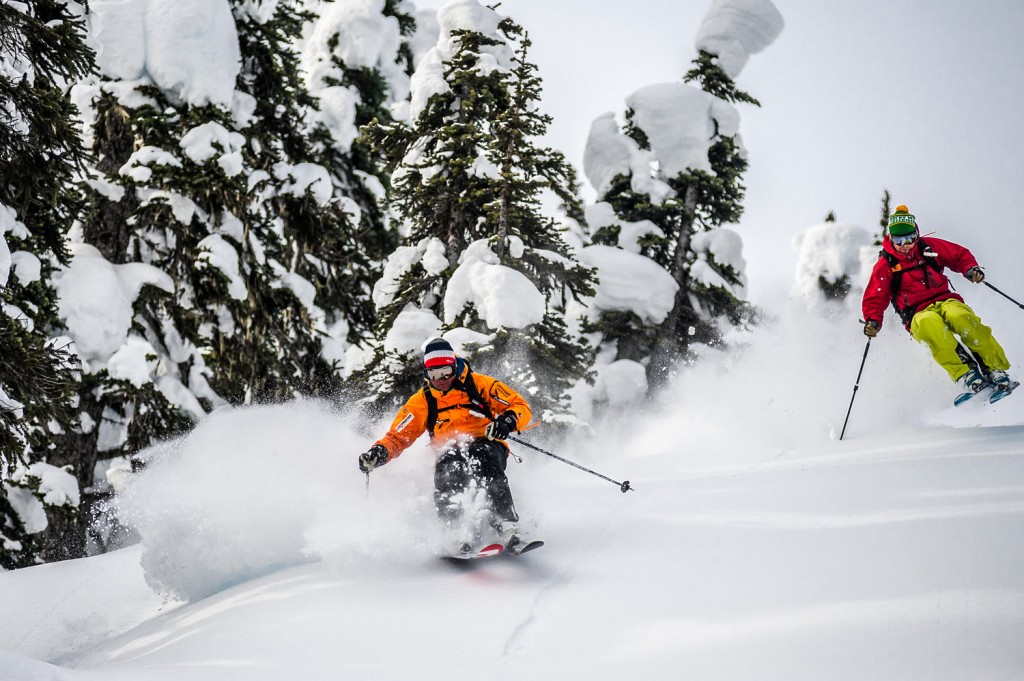 If you were skiing moguls, you wouldn't want some big, wide, super rockered skis. You want appropriate-for-the-conditions skis, because even moguls are fun when you're on the right set of sticks. It's the same when you're skiing powder: except that powder is always fun, but it is significantly more fun when you are on skis that do more than just make you a better skier. This kind of ski makes you a better person. Essentially, these skis are ideal for heli skiing. They are rockered, allowing for lots of float in the pow (versus sinking), they are light, allowing for easy turning in the tight trees, they are fun, allowing for pop through pillowy zones, and they are wide, allowing for a surfy feel in the blower snow, billowing up around you.
Not only are these skis a lot of fun to shred, they make skiers better. This means that even non hard-core skiers are going to progress on their heli-skiing trip. These big wide skis won't let you get stuck in the snow, and even though they may look big, they ski "small." In fact, you will marvel at the manoeuvrability of them. Non hard-core types are going to be able to keep up with their group, floating through sections they maybe didn't think they would have been able to.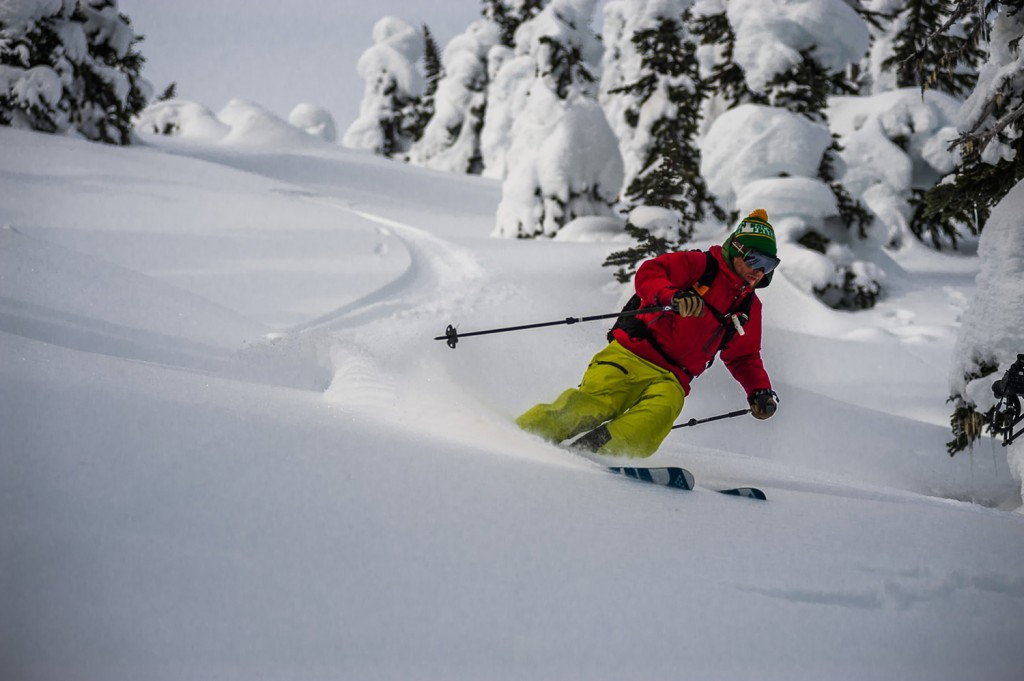 Out at Ripley Creek, we offer the JJ Armada, which we strongly believe is one of the best skis out there for this style of skiing, with its explosive response time and playful turning radius. Overall, the JJ Armada is a good time. This ski is going to let you ski aggressively or playfully, depending on terrain and conditions. We also offer female-specific skis, like the K2 Phat Luv, a super agile and lightweight ski for the ladies. Or, if a more classic ski is more your scene, get on the Apache Coomba's that we have waiting for you. Check out all of the gear that we supply here.
There are lot of things in life that you can compromise on. Skis aren't one of them. Especially not when you are on a ski vacation, where the top priority is having an awesome time out in the snow. Out at Bell 2 lodge, we have Salomon Rocker 2's; in our humble opinion, the best ski on the market for the terrain that you will be in at the lodge. Based on their performance and shred characteristics in the deep powder, Last Frontier thinks that the Salomon Rocker 2's are the best of the best for what's going on out here. And these guys know what's going on out here.