The Best Times for Heliskiing in BC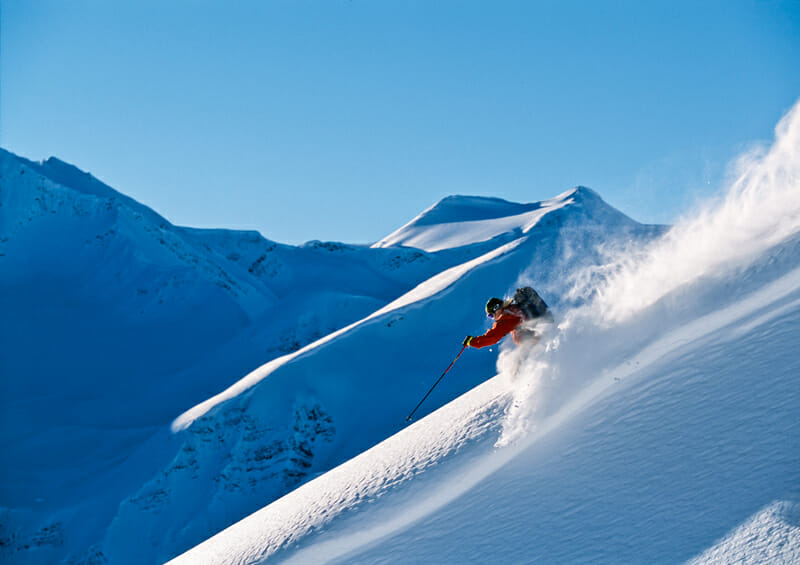 We often get asked when the best time to go heliskiing in BC is. British Columbia offers up the best skiing in the world so it can be tough to decide. At Last Frontier Heliskiing, every month offers something unique. Early season is a little less busy, January is deep, February and March are the high season and April? Well let's just say that last year we had a week in April that was absolutely all time. Difficult decisions. Each month offers up something a little different and it isn't just the weather.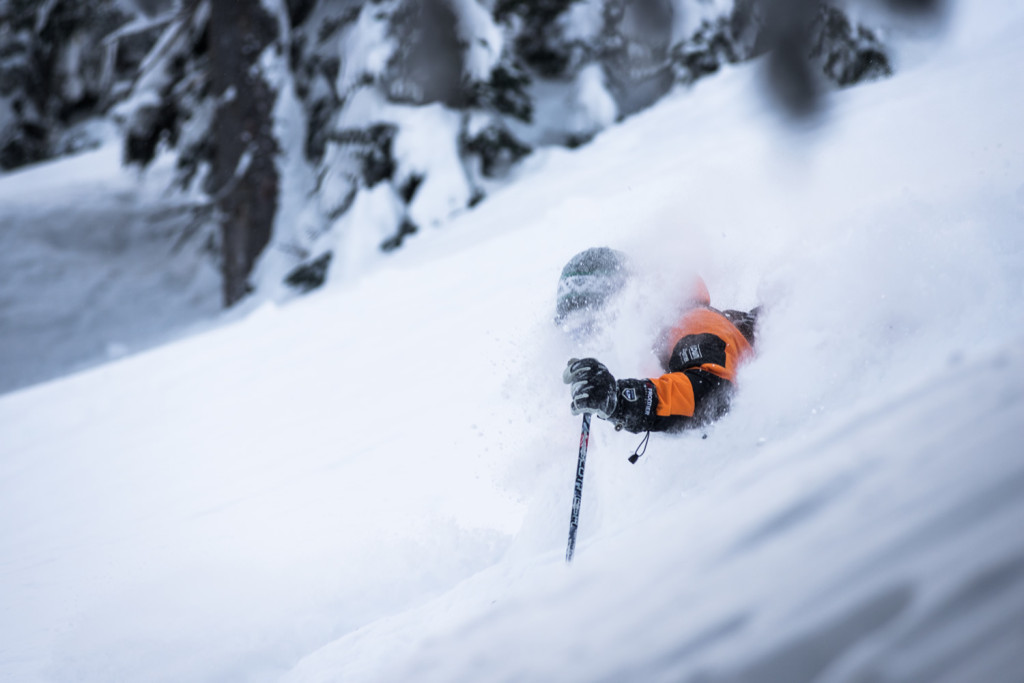 Early Season:
At Last Frontier Heliskiing, December and January offer up a unique experience. Despite the stormy nature of the months, each week we average about half to a full day where we can't fly. The other six days consists of some of the deepest skiing you'll ever do. Either of our two remote lodges provide some great terrain. From the pillow lines of Ripley Creek to the long tree runs out of Bell 2, the snowiest month of the year never disappoints.  As an added bonus, we offer lower prices in January. It's the month where everything is a little more chill at Last Frontier, just make sure you bring your bib pants and a snorkel.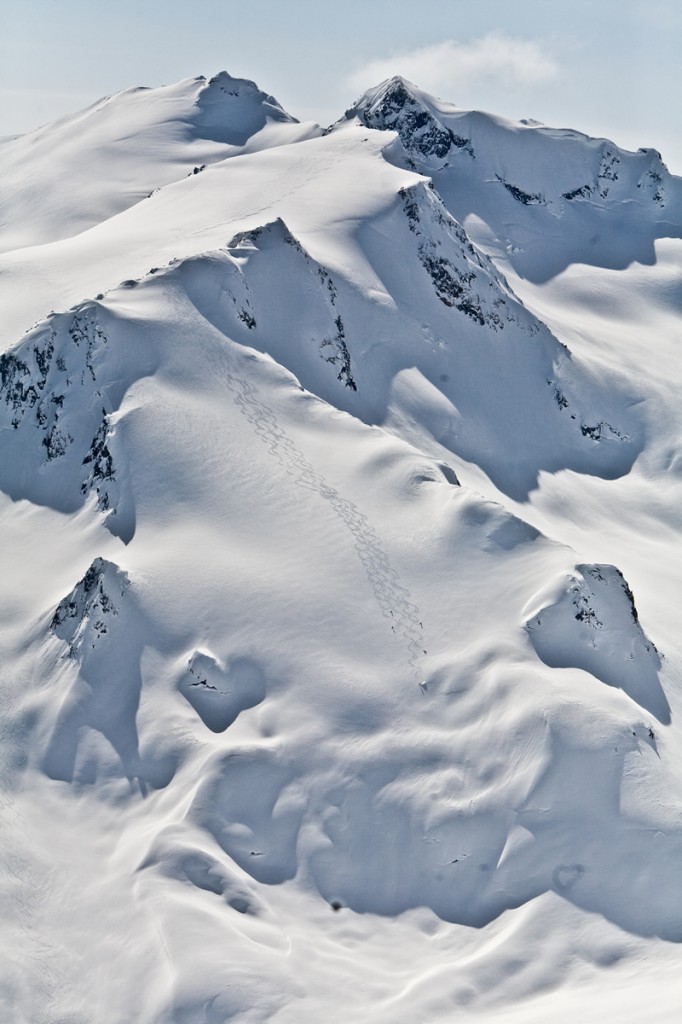 February / March

This is our high season and every year, we are fully booked well in advance. By February, the snowpack is starting to grow and the high alpine areas have gotten lots of snow. Remember our annual average snowfall is 25m so by this time we've managed to accumulate what most ski hills in North America average over a whole season and ours is still just getting going. Longer days, lots of sun and a chance to explore our terrain a little more. If it doesn't snow for a few days…no worries. We have the single largest tenure on earth and our terrain is so vast and varied, our guides can always find something fun to ski. They may just have to go a little further and a little deeper. As March rolls in, so do the spring storms. March has that fantastic combination of big snowfalls and lots of sun. It's not uncommon to have a waist deep, sunny pow day in March. Now you know why it books out a year or two before, it's heliskiing in BC at it's finest.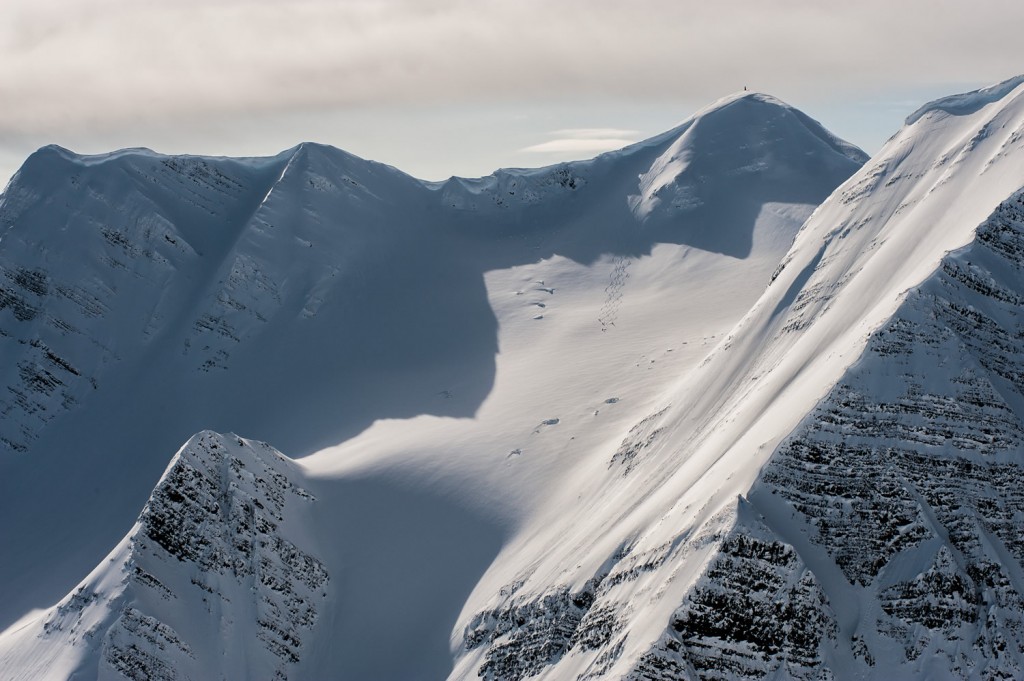 April
I love April. One of our best weeks of the year last season was in April. The days are long, the descents are huge and the temperatures are starting to climb. Like the early part of our season, April tends to be quieter. At this point we're sitting on an enormous Coastal snowpack and we can ski virtually anything in our tenure. Long, cruising glacier runs and even some epic powder days under a warm spring sun are the order of the month. April is a little more relaxing in that the busy part of the season is over and we're all winding things down a little. Spring heliskiing in BC is a time for adventure, laughs, nice turns and taking some time to enjoy the view. At Last Frontier, April views are breathtaking and offer up some of the best sunsets you will ever see.
So when is the best time to come? It's tough to decide. Heliskiing in BC is some of the best in the world and at Last Frontier we feel like we offer something a little more than the average heliski operator. Epic snow, huge terrain, cozy, beautiful lodges in a remote wilderness, small groups led by skilled, knowledgeable guides, anytime is a good time to visit Last Frontier.
Be safe, ski hard.