Winter is Coming
It snowed in the mountains last week. The next morning there was a thin blanket of white on the tops of all the local peaks. I understand it's only August and aside from that little blip of precipitation, it's been blazing hot every day and people aren't so much thinking about skiing as they are about swimming. But even with all that, it was a sign. Winter is coming. Maybe not right now, but ever so slowly, as the days shorten through the fall, those little precipitation events will get a little longer and a little colder. By early October, winter starts making its mark. With that change comes the opportunity to start fresh and awaken our obsession with snow.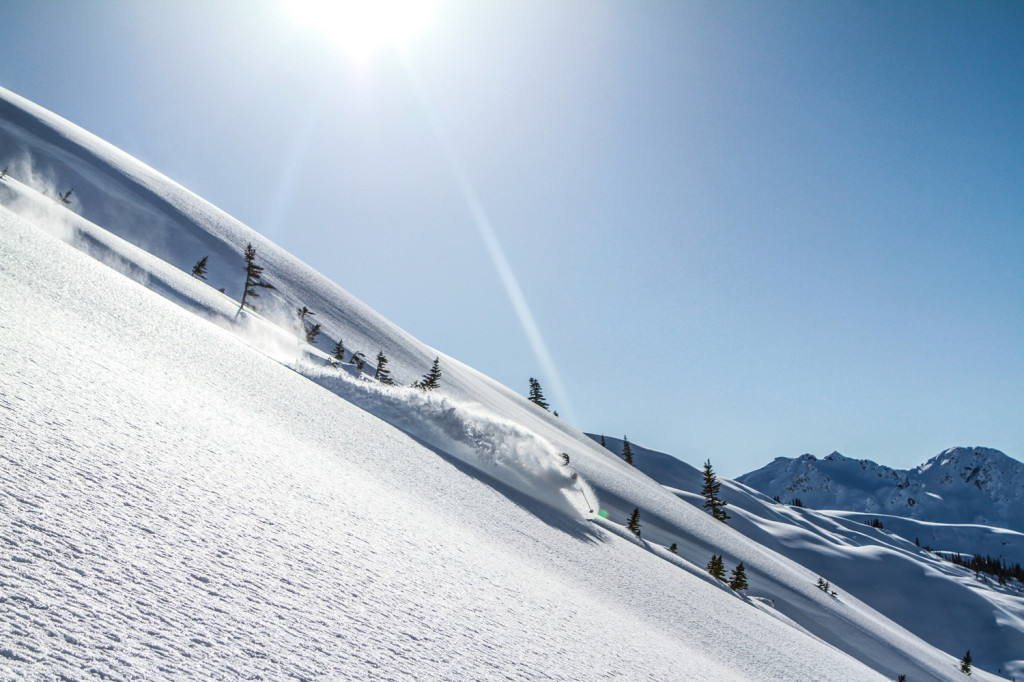 Soon, thick, wonderful flakes of snow will fall right to the valley floor and blanket our existence with a fresh dusting of hope. Snow is the great cleanser. After a warm summer and a short autumn, the first storms of winter show us what it means to begin again with a fresh perspective. The dream of powder days and walks with loved ones under snow-laden boughs are what sustain us through that transition time between nice weather and winter weather. It doesn't take much. This past week was just a tease, but it was enough of a colour change on the local peaks for me to taste that feeling of absolute bliss that comes from skiing waist deep pow. And it made me want to trade my flips flops and shorts and the blazing hot temps for cold smoke and ski boots.
A little something to get you stoked on winter…the trailer for the new MSP film. 
'Cause that's why we do it, isn't it? Like riding waves, skiing isn't so much a sport as a way of being. Everything from waist deep turns, riding the chair, singles line culture, fast groomers, to parking your truck and putting your skins on to go snow hunting. All of it speaks to the searcher in us. I see everyone from beginners to pros having fun on their skis. Be it an icy hard groomer at an unknown blip of a hill in the Northeast or a burly, big mountain line in the BC backcountry, skiing offers a chance for anyone to achieve a little grace in their life. So go out and ride your bikes and enjoy the last few weeks of summer dirt and fall loam. Spend your afternoons climbing in the autumn sunshine. But keep the fire stoked, because winter is coming, and soon it will be time for change.
Be safe, ski hard.