January 2017 Heliskiing Conditions Report
We are three weeks into the season here at Last Frontier Heliskiing and so far it's been a great start. Our base, measured at 1000m in elevation, sits at 155cm. Our guides have been taking our guests all over our heliski area in the last three weeks, constantly on the search for good snow. This January, we've had some great tree skiing, lapped some big, wide open alpine bowls and had some all around deep days.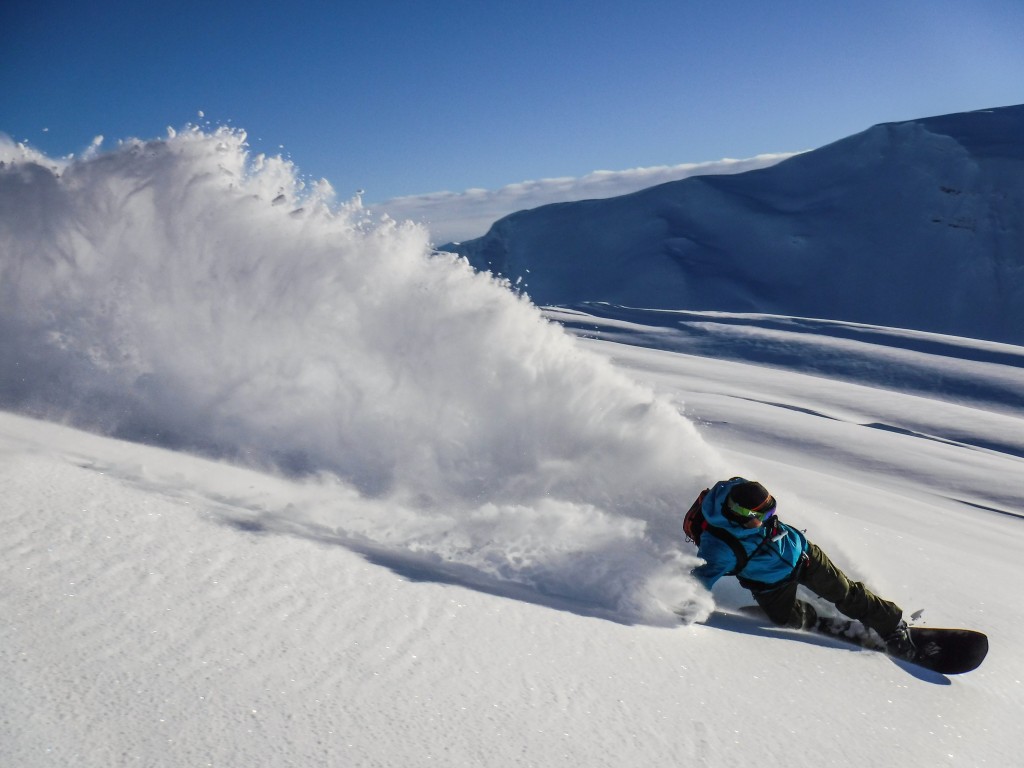 One of the great aspects of having over 10,000 square kilometres of terrain to access is that we can really pick and choose where we want to go skiing. Weather changes quickly in the mountains and factors like wind direction, snowfall, and temperatures can affect the snow quality in different ways.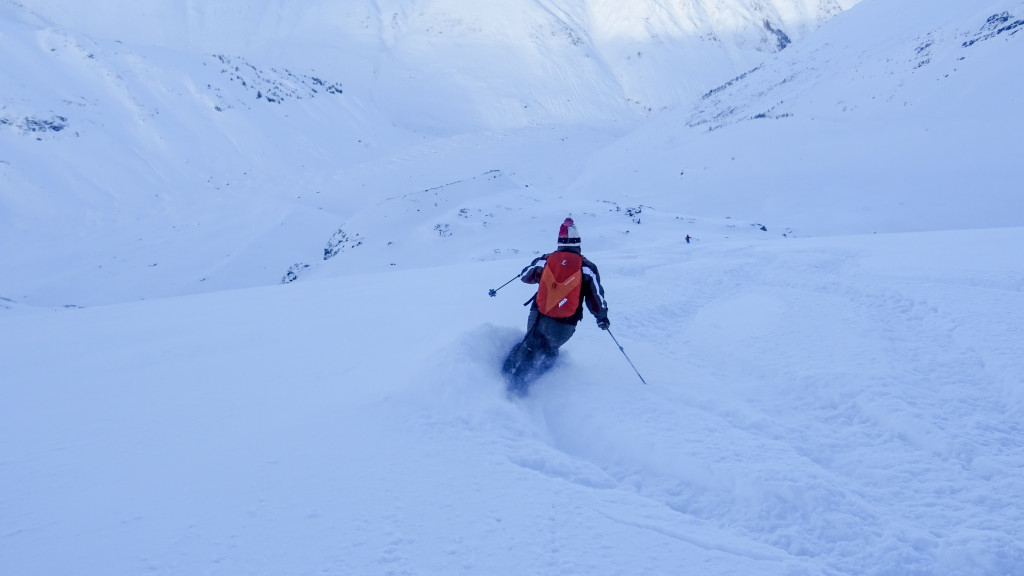 For instance, after a big storm, if the winds turn northerly, the typically leeward slopes can get a bit wind pressed, but that's where our tenure really shines. Because of it's size, the fact that it spans two mountain ranges and runs from the coast to inland zones far removed from the ocean gives us tons of options to find some great skiing.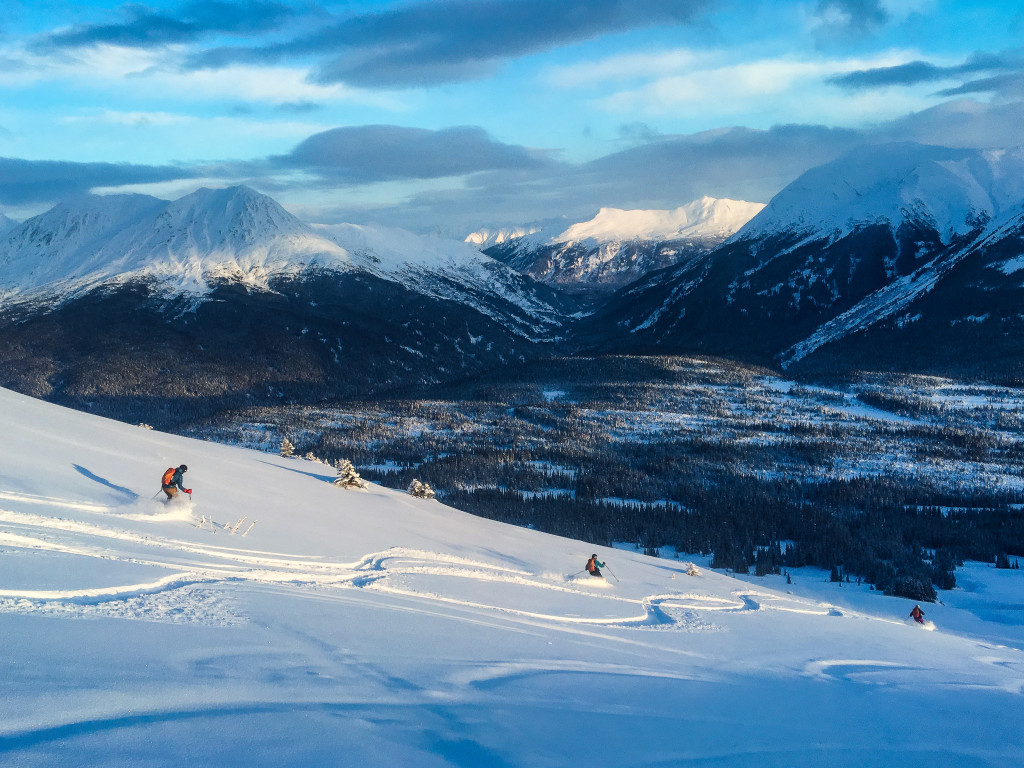 Quick recap of the season to date  [Dec 17 – Jan 11]: 
 171 cm of new snow in the past three weeks.
 Average 35,600 vertical meters [118,000 vertical feet] of skiing / week.
 Snowbase of 155 cm [61 inches] at 1,000 meters [3,300 ft] in elevation.
 Average temperature of -8 degrees celsius[18 degrees fahrenheit].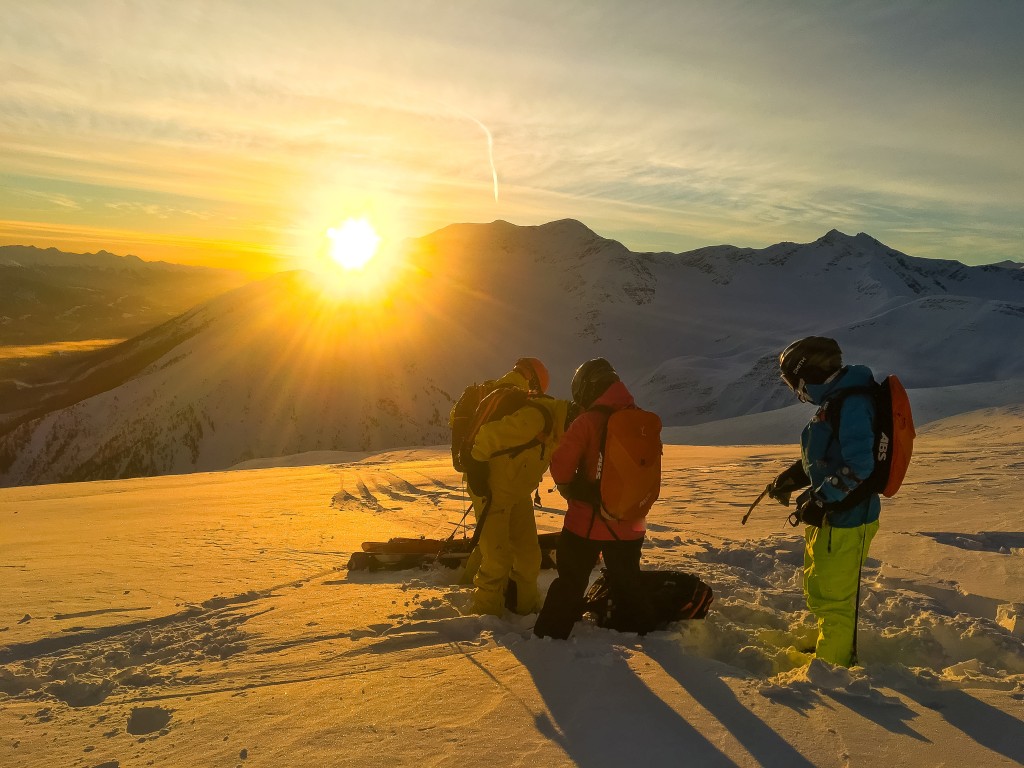 We are often asked why we measure our snow at such a low elevation, when much of our skiing happens well above 1000m. Some of our runs have vertical drops of 1500-2000m, so we are often in the 1500-2400m range in elevation. First, we want to offer a fair representation of our snowfall amounts.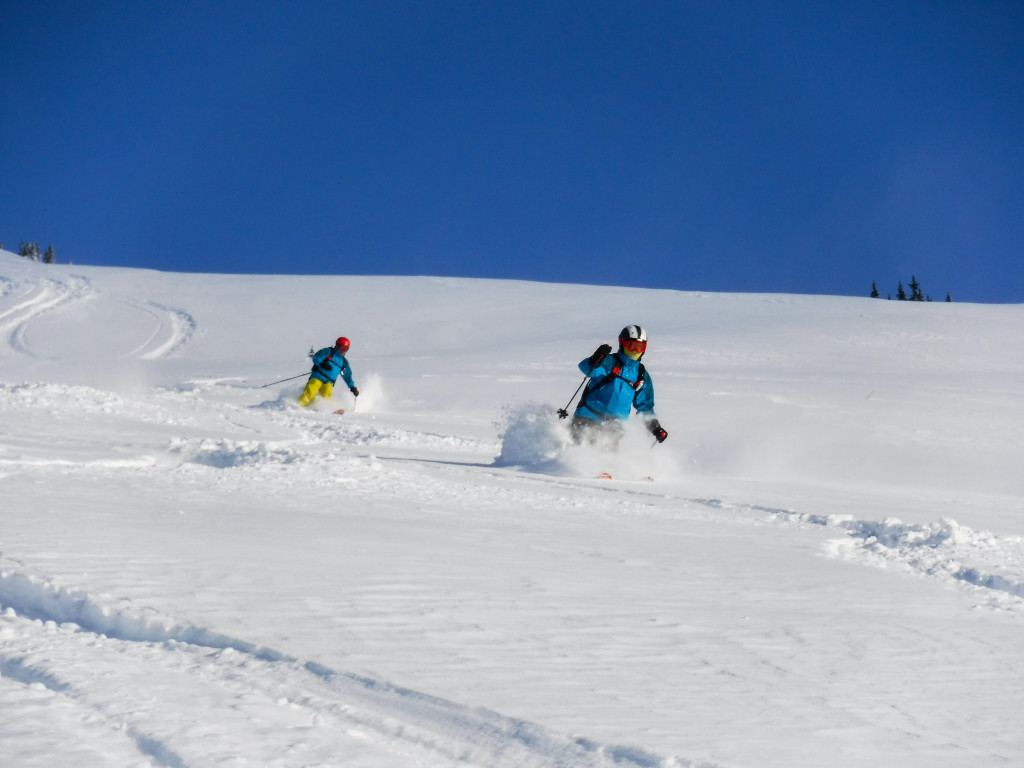 Sure, at the higher elevations the snowpack can be triple what it is down low, but where we measure temperatures, winds, snowfall amounts, precipitation and humidity needs to be in the same place. That gives us consistent data throughout the season.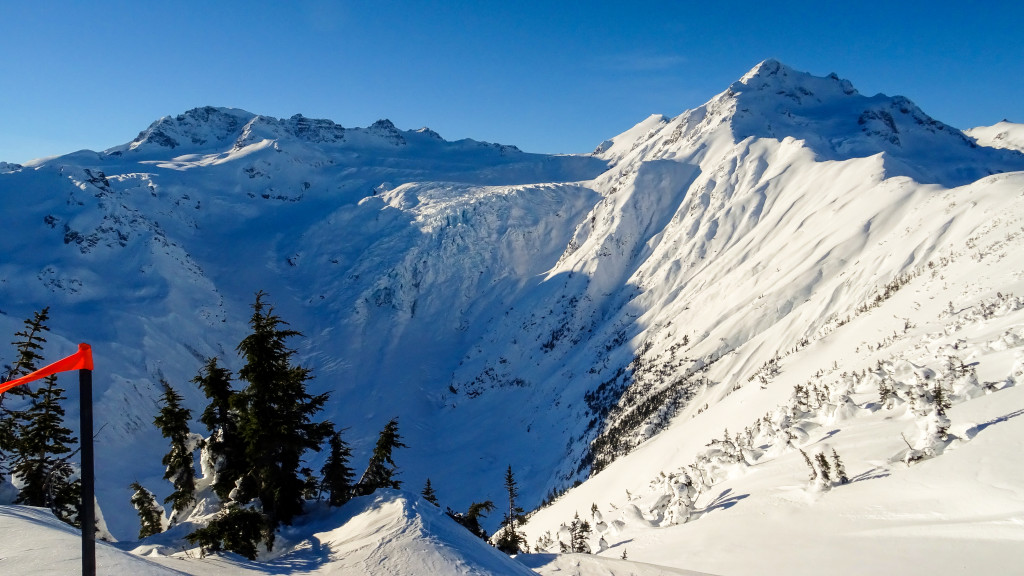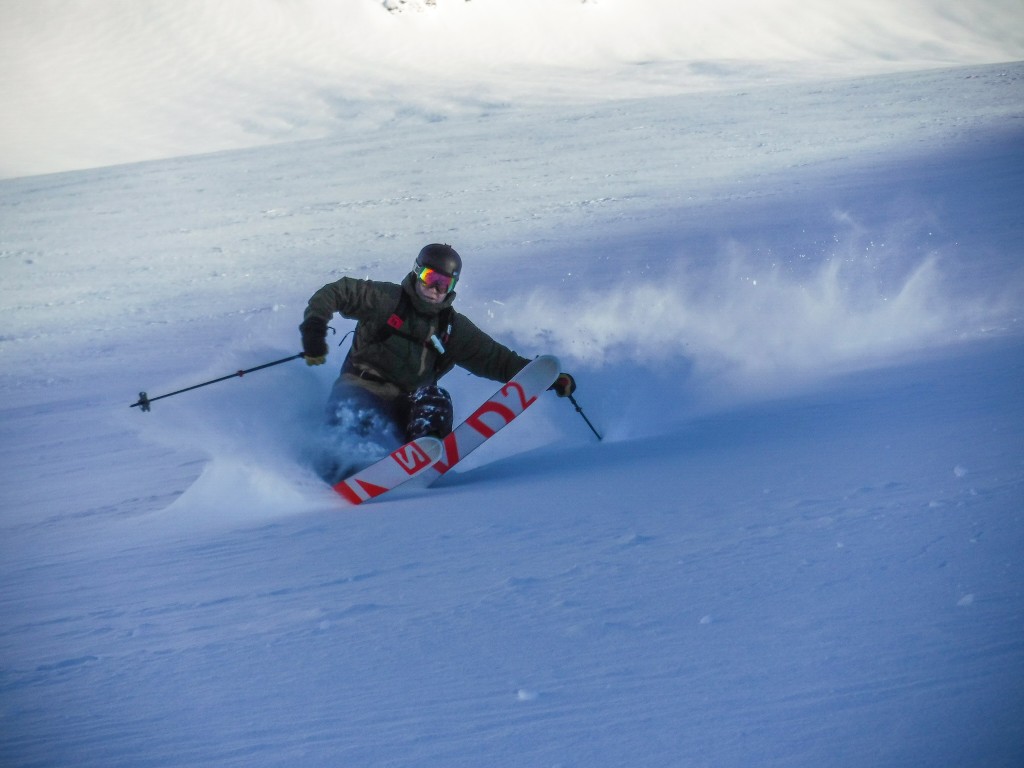 It's been a great start of the season and we're excited for what's to come. Guests this week have just had a bit of fresh snow and will be skiing under sunny skies in cooler temperatures, which means that it might stay deep well into the weekend.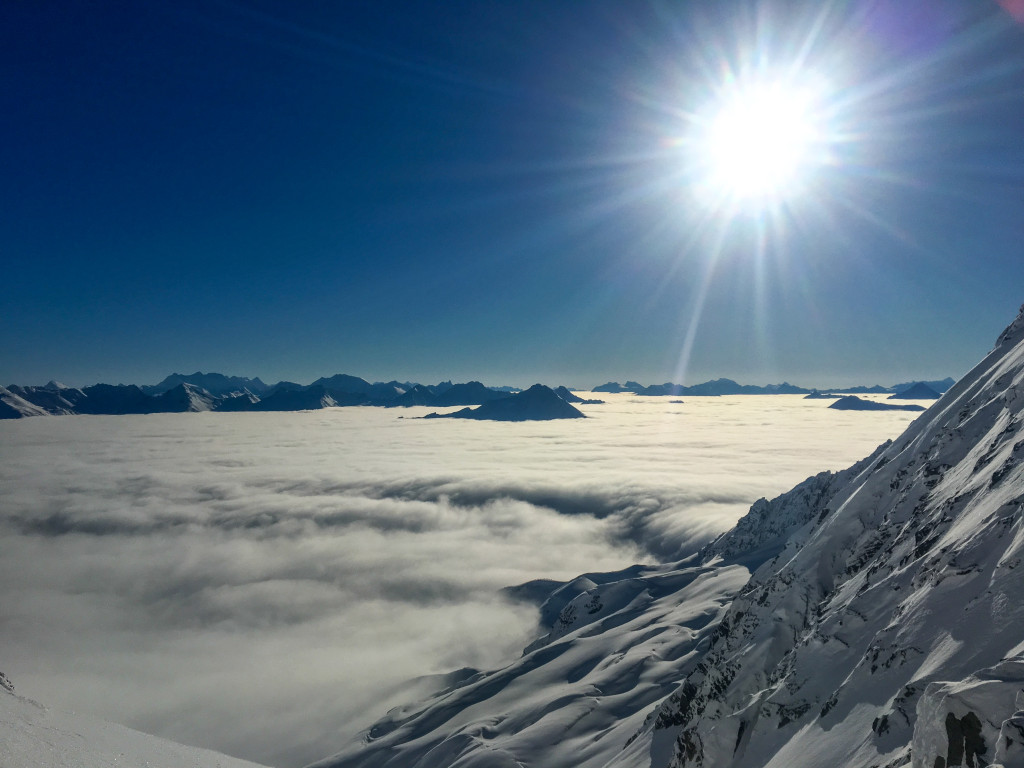 Looking forward, nearing the end of the weekend we should start to see a lot more snow. The models are in a bit of a debate as to amounts this far out but it looks like we might get a nice pulse at the end of the weekend and into next week, making for a good reset and some pow days for next week's guests.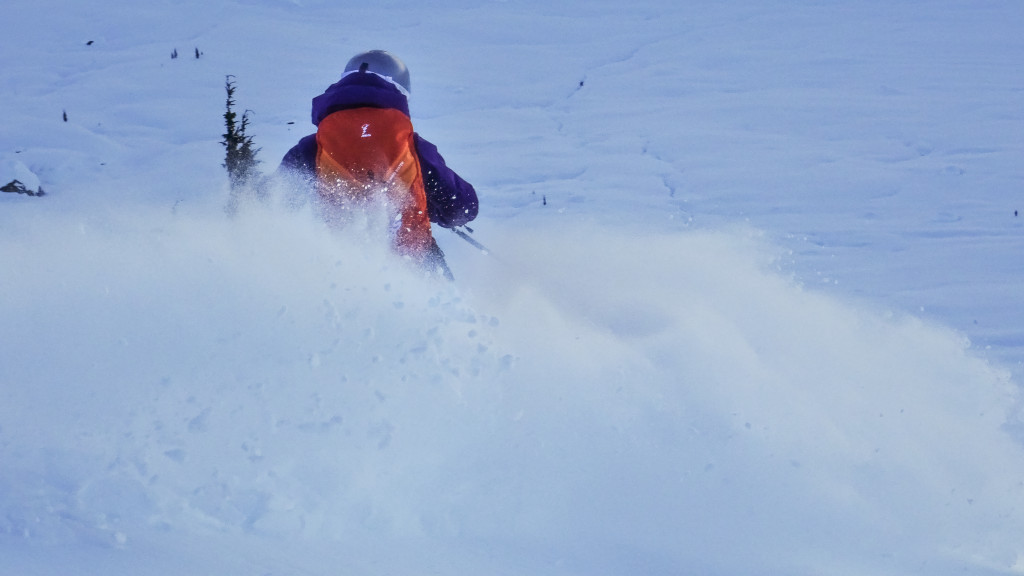 Be safe, ski hard.