Riding the South Chilcotin – A First Timer's Guide
When it comes to long, epic, high alpine mountain bike rides, there are few places in the world to rival the South Chilcotin Mountains. Located an hour north of Pemberton, British Columbia, in the South Chilcotin Mountains Park, the area encompasses high alpine meadows, grasslands, lakes and some of the most gorgeous mountains in British Columbia. Long a horseback riding destination, mountain bikers have been riding the epic singletrack in the Chilcotins for years. But for anyone contemplating a trip up there, it can be daunting.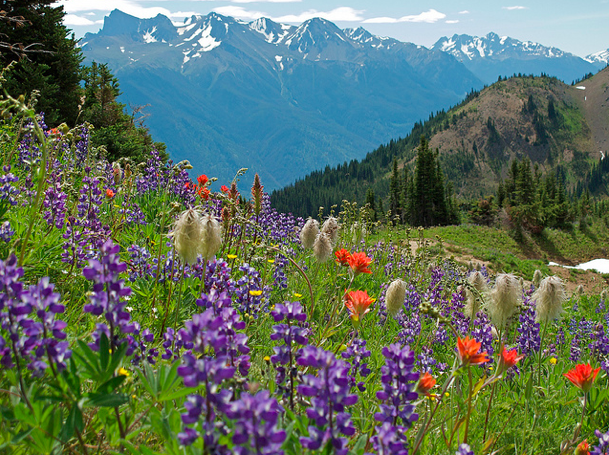 It's a big area, and the rides tend to be day long adventures in the backcountry, so some planning is in order. The hub of this area is Tyaughton Lake, where there is a campground, lodge and a floatplane base. Trails can be accessed directly from Tyaughton Lake or via floatplane to one of the many lakes dotting the landscape. For first timers, the options are endless, but it's better to go one of two ways: a guided trip or ride with some folks who know the area.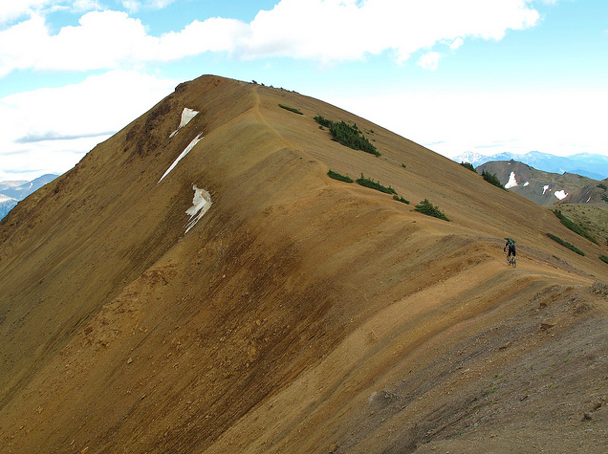 If you decide to go the guided route, Tyax Adventures, who owns and operates the floatplane service and several backcountry huts in the area, offers guided bike trips as well as hut to hut, catered mountain bike trips all over the South Chilcotins. Based at Tyaughton Lake, Tyax Adventures is one of the pioneers of riding in the South Chilcotins and owner operator Dale Douglas has been riding and flying through the area for years. With a myriad of options to suit every group, Tyax Adventures is definitely the way to go. Their hut to hut, multi-day bike trips, make for an amazing adventure on two wheels.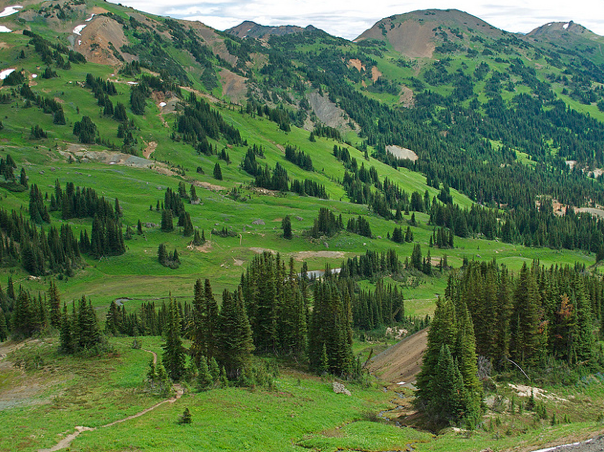 For those of you wanting to explore the area without a guide, there are lots of options. Whether you camp or stay at the lodge at Tyaughton Lake, it's best to plan to be in the area for a few days. One of the all time classic rides out of the lodge is Lick Creek. After some long climbs up through beautiful forest with peak-a-boo views of the mountains and passes above, the trail goes over two mountain passes and finishes with the Lick Creek Descent. At over an hour of fast, smooth, single track, it's one of the most fun trails in BC. For those wanting a little more adventure, they can start up the same way and head over  Windy Pass and down to Spruce Lake and then out. All the trails end within short rides or shuttles back to the lodge.
For those wanting to have that extra adventure, get a floatplane drop to Spruce, Warner or Lorna Lakes and choose your own adventure. There are tons of beautiful rides over high alpine passes and through majestic meadows and forest to suit even the most hard core lung burners (the ride out from Lorna Lake is a ten hour monster but worth every grunt).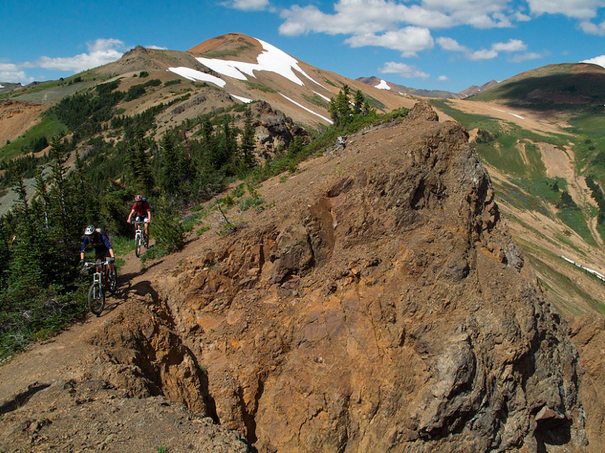 There's enough info to write dozens of posts on riding the South Chilcotin. It's a big place and riding up there is definitely further afield so be prepared for self rescue and plan accordingly. There's nothing worse than having a mechanical when you're hours from anywhere and your pack is empty of spare parts. The rides are long, and beautiful but are physically demanding. Extra clothing, food, water, parts, tools, a first aid kit and even a SPOT will come in handy. But don't let that dissuade you. There are lots of resources available, be it from other riders or locals like Dale Douglas at Tyax Adventures.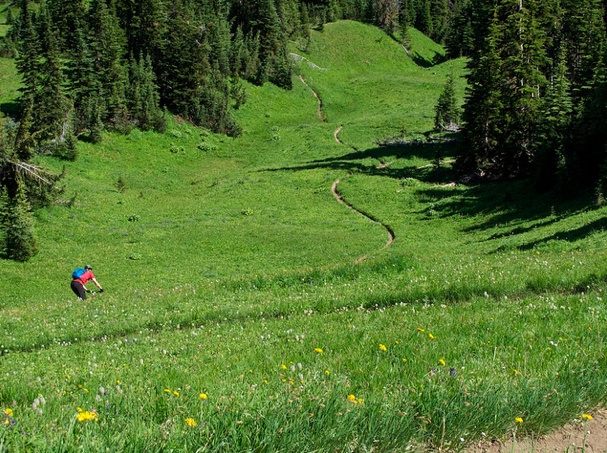 If you're planning a bike trip this summer, do yourself a favour and spend some time in the South Chilcotin. It's one of the top riding destinations in the world and worth it to make that extra effort to get up there.
Be safe, ride hard.
For more info, visit the following sites: