Ten Reasons You need to Try Heliskiing in British Columbia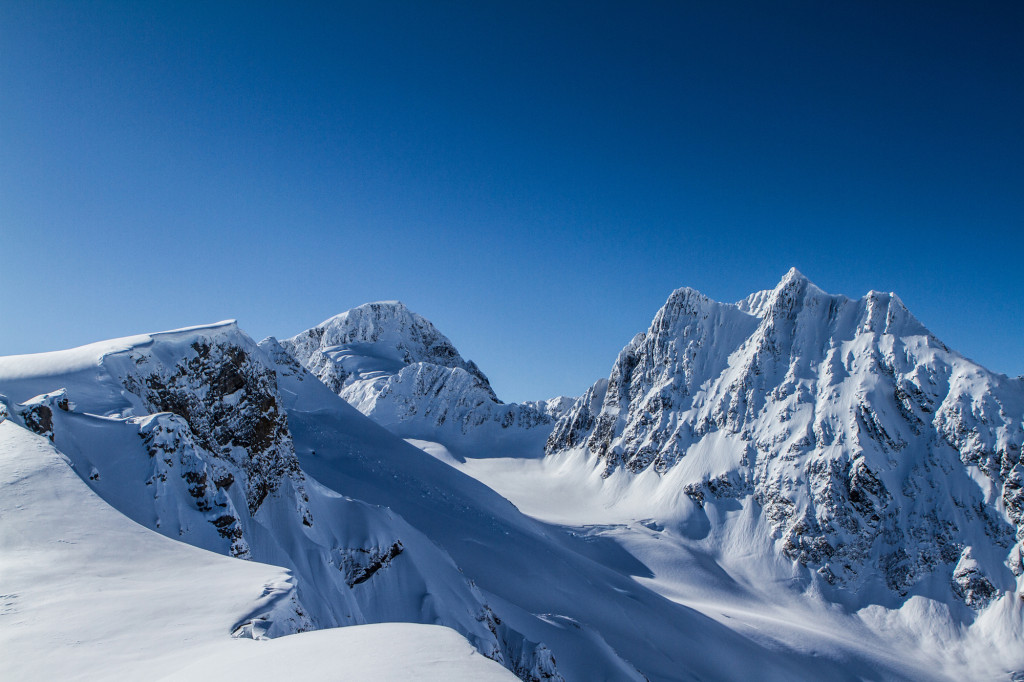 BC is truly a place apart when it comes to snow. Almost completely covered in some of the most spectacular and beautiful mountain ranges on earth, British Columbia is a wonderland when it comes to skiing and riding. Nowhere is that more apparent than in the world of heliskiing. Taking people out to ski from a helicopter was pioneered in BC and since those early days in the 1960s, BC has become the world's foremost destination for heliskiing and heliboarding. There is a myriad of operators and mountain ranges to choose from. Whether it's the deep snowpacks of the North Coast, the champagne powder of the Interior Ranges or the majestic, sweeping peaks of the Rocky Mountains, the mountains of British Columbia offer something fantastic in the world of heliskiing.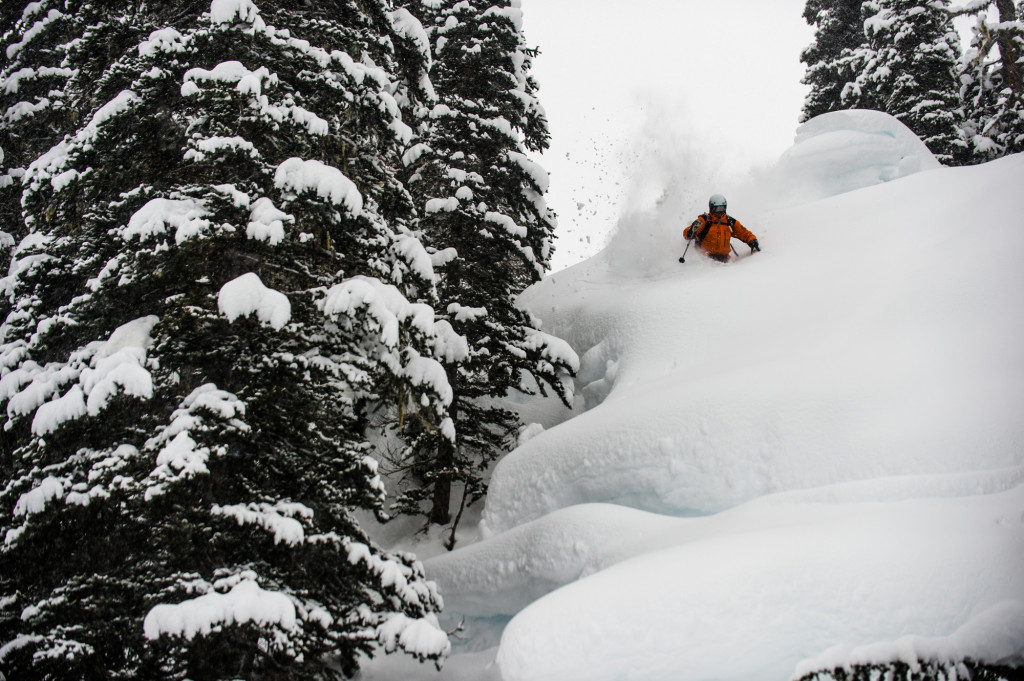 So whiteout further ado, here are our top ten reasons to try heliskiing in British Columbia:
10: It's where it all began – BC was the first place powder hunters decided a helicopter was the best tool to access the endless acres of untouched terrain scattered throughout the province just waiting to be skied.
9: Snow – This could be number one. When it comes to snow, BC has some the deepest snowpacks on earth, period. We gets LOTS of snow and because of that, we stand at the forefront of off piste skiing in the world.
8: Safety – Because of our long history of mechanized skiing operations, the heliski and cat ski industry is well regulated and offers up the best practices and safest operations in the world.
7: Guiding Talent – Canada kinda sets the bar when it comes to ski guiding. Our guides are the bread and butter of the entire industry. There's a reason not just anyone can have the dream job of being a ski guide. It takes time, dedication, knowhow and a passion for the mountains.
6: Variety – There is lots to choose from if you're thinking of going heliskiing in BC. From remote, luxury fly-in lodges to small group, bespoke operators to day operators near some of the big resorts, there is terrain and a budget to suit every aspiring heliskier.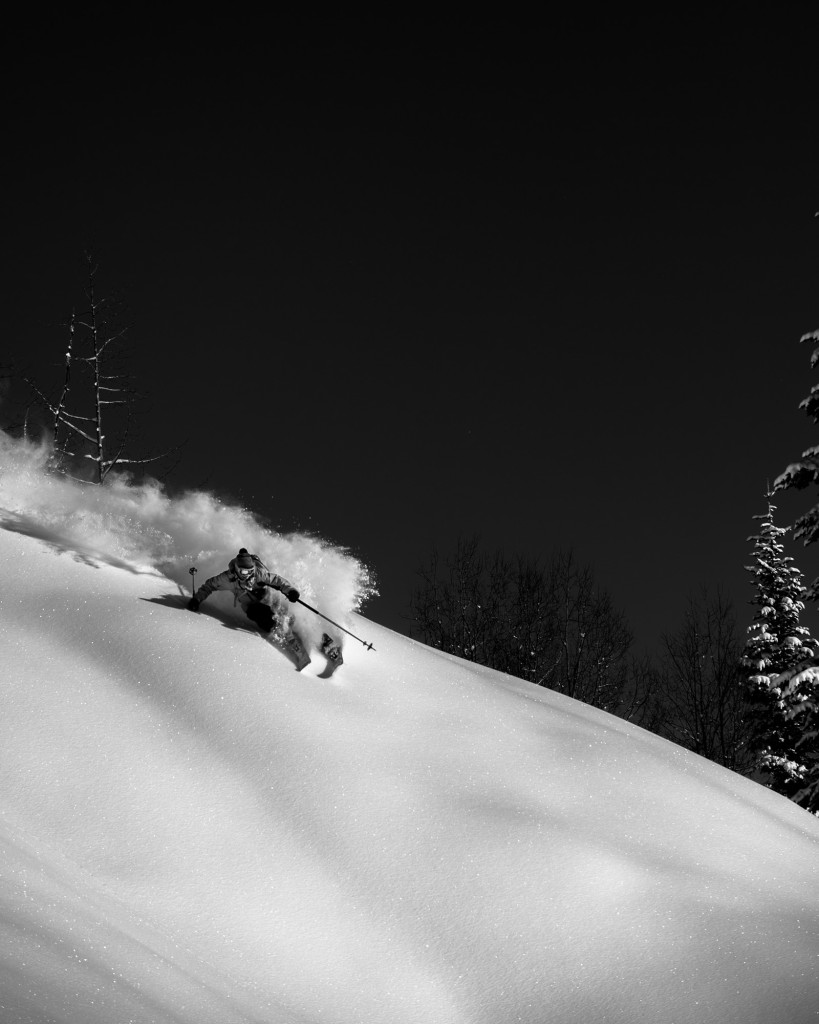 5: Terrain – From the Rocky Mountains to the Interior Ranges to the South and North Coast Mountains, BC has got it all. Deep, old growth tree skiing, high alpine glaciers and more vertical and epic skiing than you could possibly imagine. The scope and variety of terrain around the province is astounding.
4: The Best in the Business – It all started with Canadian Mountain Holidays and along with some of the other long time operators out there, the heliski operations in BC are some of the world's finest. With a long history of safety, efficiency and a record of providing some of the most memorable heliskiing experiences for clients from around the world, BC is truly at the forefront of heliskiing and riding.
3: It's in Canada – Let's face it. Canada is a pretty cool country and that's reason enough to come visit. We're friendly, easygoing, we like to drink beer but most of all, we take pride in showing our guests a good time. If you're looking for somewhere to come heliskiing, come here.
2: We love the snow – BC is all about the mountains. And for those of us that live and work in the mountain environment, we came here for the same reason you did: snow. Lots and lots of snow. Deep pow, fluffy pow, wet pow, dry pow, never ending pow. Powder days are why we live here and we can tell you, there's no shortage of powder days anywhere in BC.
1: Did I mention snow? – There are places in British Columbia where the snow storms aren't measured in inches of centimetres, but in METRES. Yep. There are places that get upwards of 25 metres of snow, each and every year. So do yourself a favour, and come and see what we're raving about.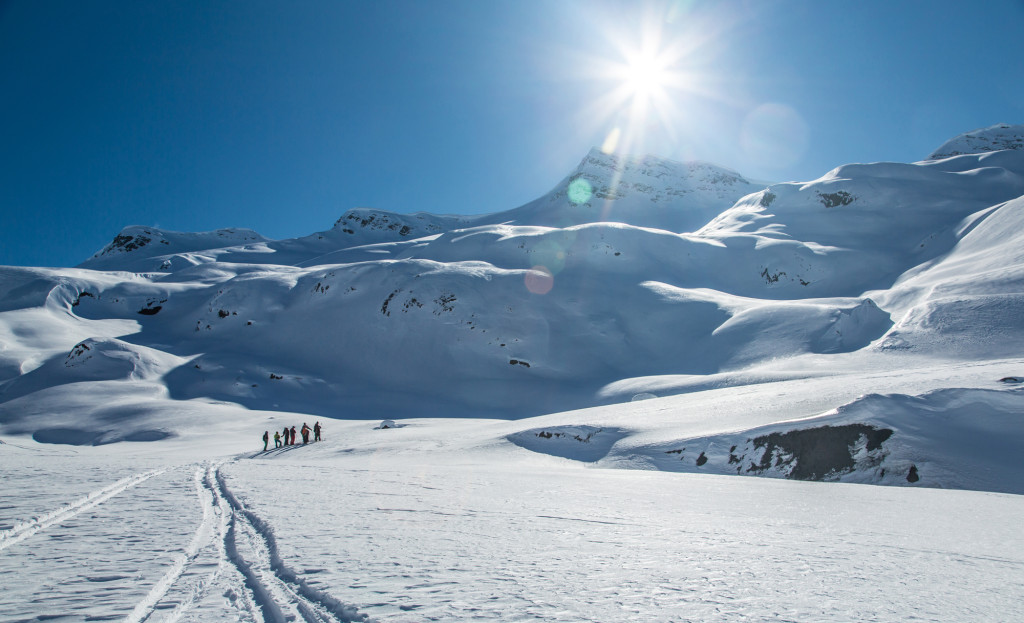 British Columbia is a skier and rider's dream. Whether it's a heliski trip, a cat ski trip, a trip to one of our many ski resorts or a week long stay in a backountry hut, the variety of skiing and riding around BC is truly breathtaking. But don't trust in us, come and see for yourself.
Be safe, ski hard.