Our Helicopter of Choice – The A-Star 350
A major part of the heliskiing experience depends on the helicopter. Consequently, various heliskiing operations use different machines. Some larger, some smaller, as it depends on the company. Some use the immense and in-charge Mil Mi-8, an extremely powerful Russian built chopper that can transport 12 guests, 4 guides, 2 pilots and an engineer. This helicopter is popular (not surprisingly) in Russia and in Eastern Europe. It's so huge, you can have a party on-board. Others use the Bell 212, which is well known and commonly used in Canada. It's also a larger machine, capable of carrying up to 14 passengers. Another helicopter used by heliskiing companies is the A-Star. The A-Star 350 is Last Frontier Heliskiing's first and foremost choice of choppers. Here's why: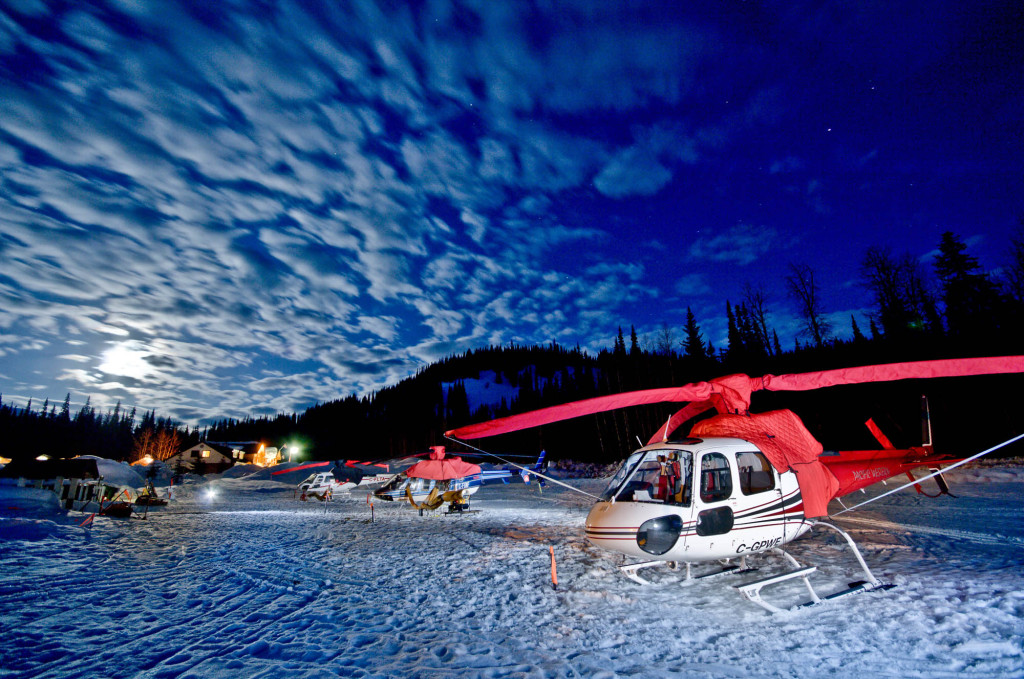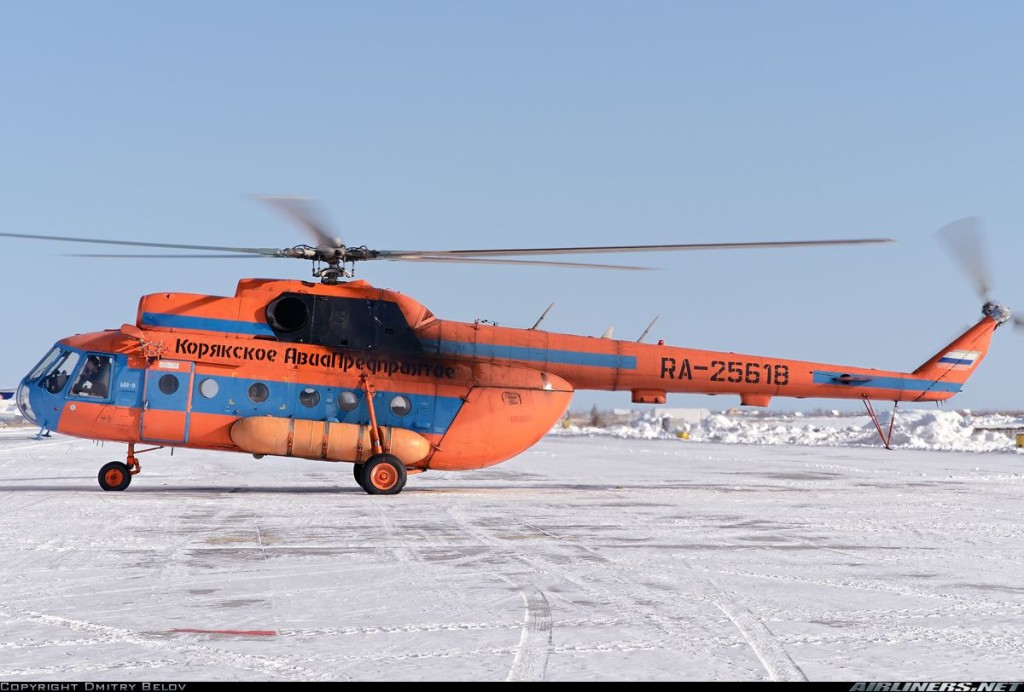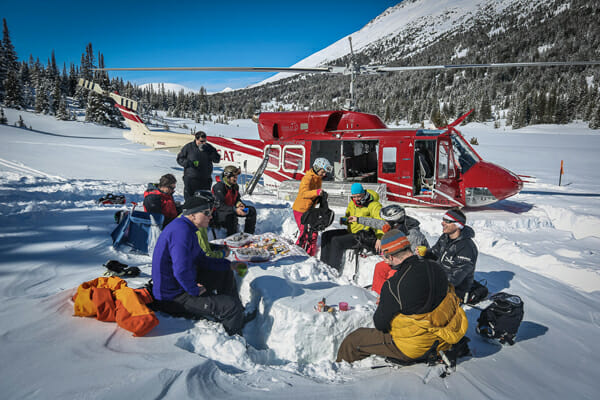 The A-Star is the brainchild of Airbus Helicopter in France and was first produced in the 1970's. It's a single-engine helicopter that was developed with stringent noise requirements, so passengers can readily converse during flight. It is extremely light, agile and powerful. It is built light to be able to access remote areas, while causing much less noise and annoyances in national parks and reserves than other machines. The aircraft can be quickly started up and shut down, which is particular useful in emergency situations, or for that quick second ski run.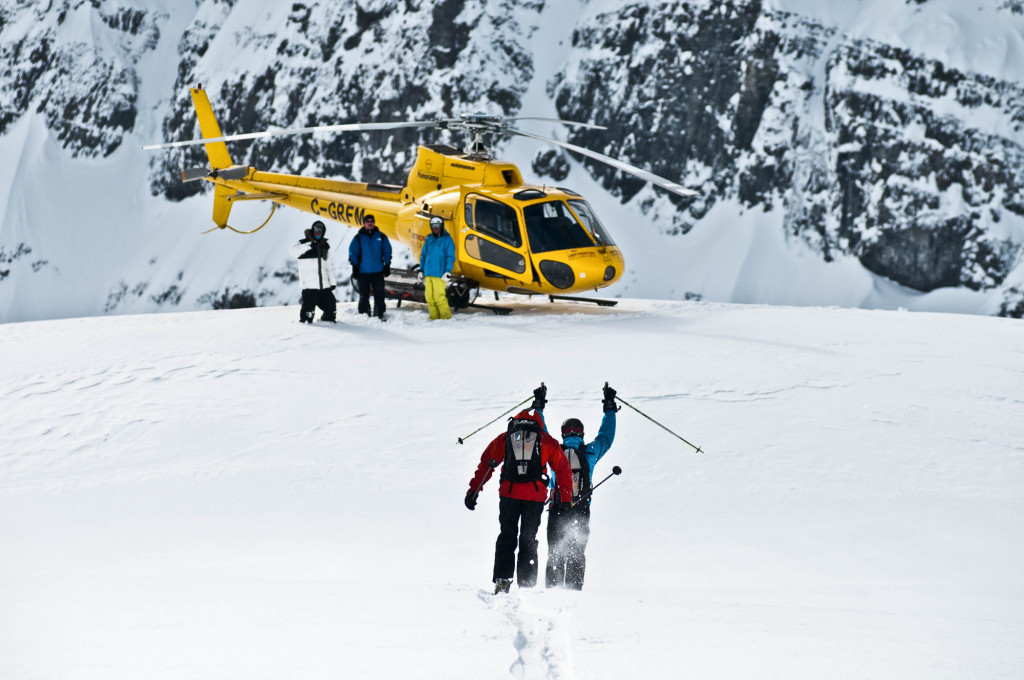 It holds phenomenal records, such as landing on the summit of Mount Everest (8 848m) on May 14, 2005 by French pilot Didier Delsalle. The A-star is also the aircraft of choice for many search and rescue crews. On May 20, 2013, it was involved in the highest rescue operation in the world, which was also on Everest between Camps III & IV at 7 800 meters.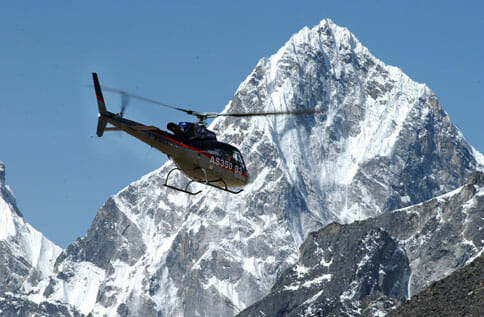 For us, the A-Star is the flagship helicopter for small group heliskiing. It's small, manoeuvrable, capable of landing in super tight and technical terrain, great for tree skiing, bad weather and ridgetop landings.  It's very powerful and fast for its weight, being able to zip up and down the mountains with ease, even fully loaded.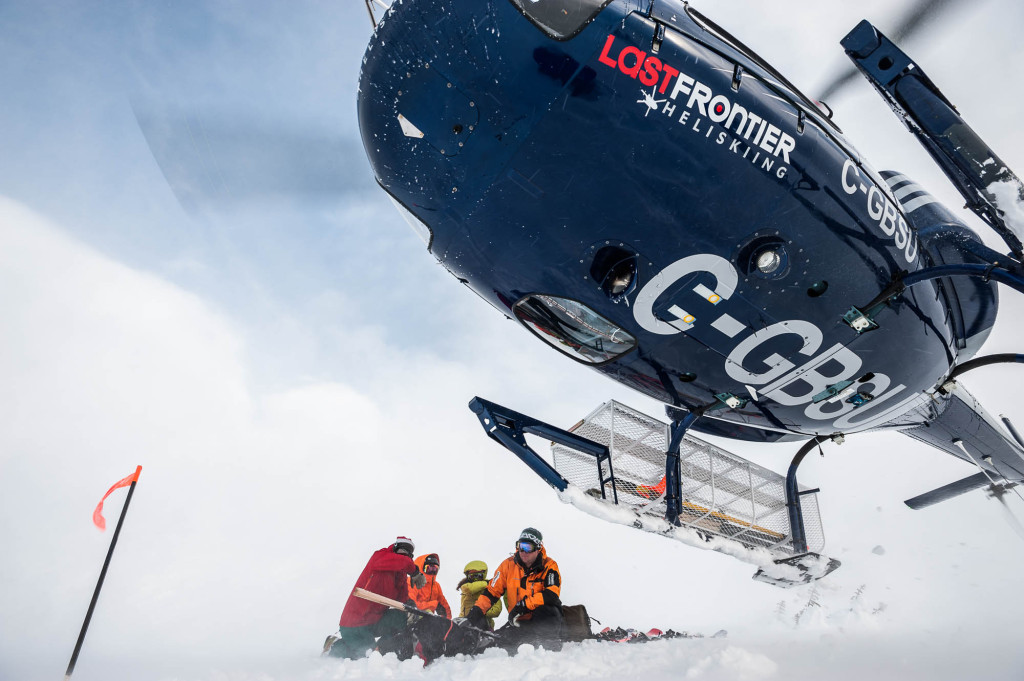 Last Frontier Heliskiing relies on Access Helicopters and Mustang Helicopters to provide enough A-Stars 350, mechanical engineers and skilled pilots for the winter season. Access Helicopters is based out of Kelowna BC and has serviced Bell 2 Lodge for years. Joel Valentine, the owner of Access, has been one of our main pilots for many years. In the past few winters, he's personally flown our guests and is very familiar with our terrain and operations. He's quite the character, whom guests and staff alike adore.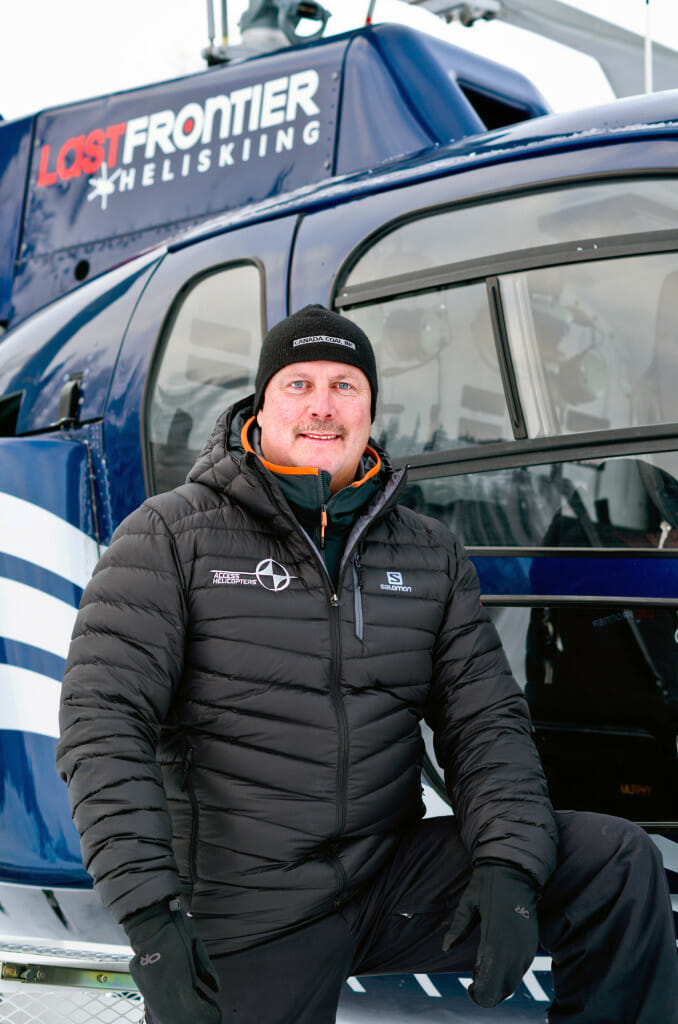 Last winter was the first time Ripley Creek, in Stewart BC that we relied on the competence of Mustang Helicopters pilots, based out of Alberta. It was very successful. Not only were the pilots highly trained and skillful, as it takes many years and thousands of flight hours to become a certified heliskiing pilot, but the pilots were personable and well liked by our guests.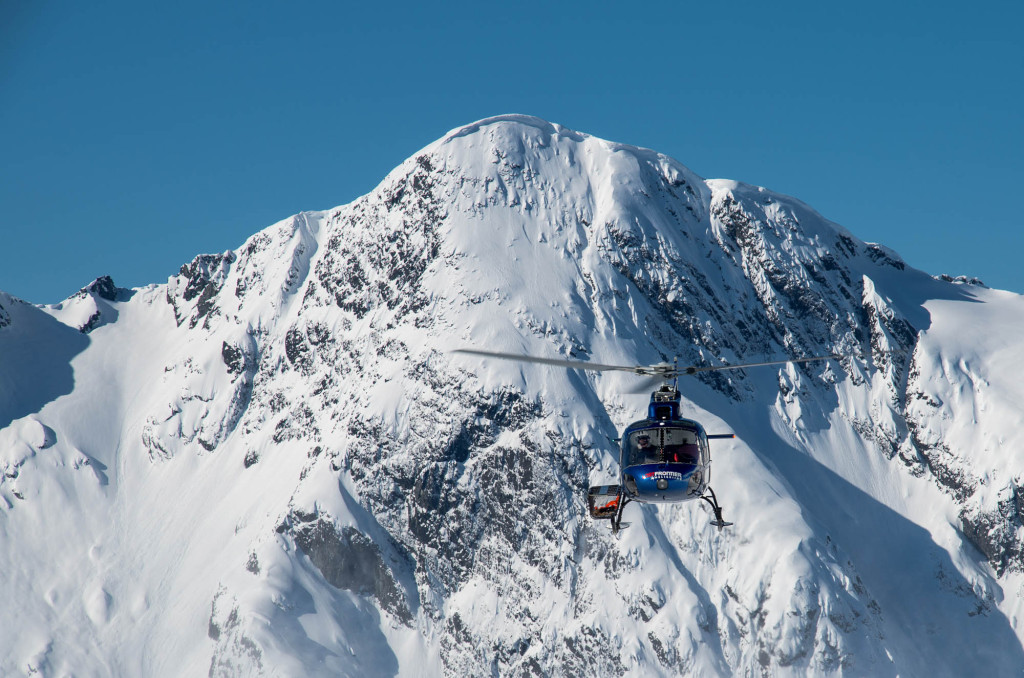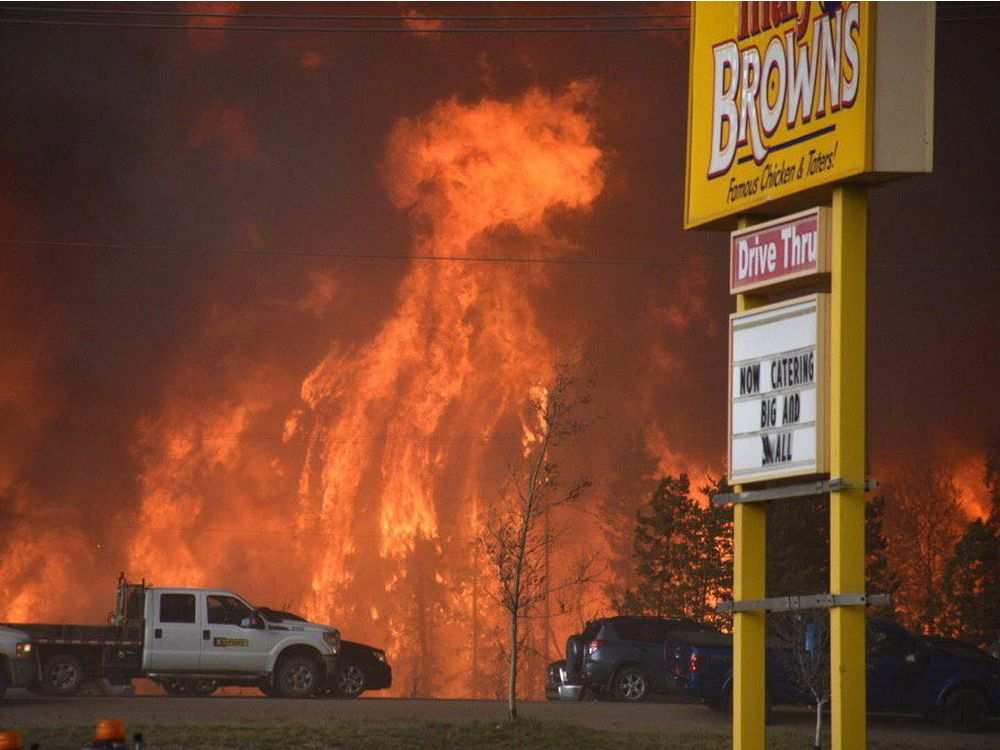 While these two companies do heliskiing in the winter, their summers heli occupations vary. Right now, some of our pilots are fire fighting around Fort McMurray, a fire that has not only burnt large portions of the Northern Alberta town of 60 000 people, but has caused the largest evacuation in the history of province. Thanks guys for your hard work and bravery – stay safe out there and our hearts and well-wishes go out to the people of Fort McMurray.