Understanding the Avalanche Danger Scale
As much fun as skiing untracked powder snow can be, it can also be very dangerous.
During the Mountain War of 1915-18, there probably wasn't much skiing going on around the front line between the opposing Austrian and Italian armies. But there were lots of avalanches. On December 13, 1916, intense snowfall in the Italian Alps led to a series of avalanches that killed approximately 10,000  Austrian and Italian soldiers. Some sources estimate the avalanche death toll as high as 60,000 over duration of the Mountain War.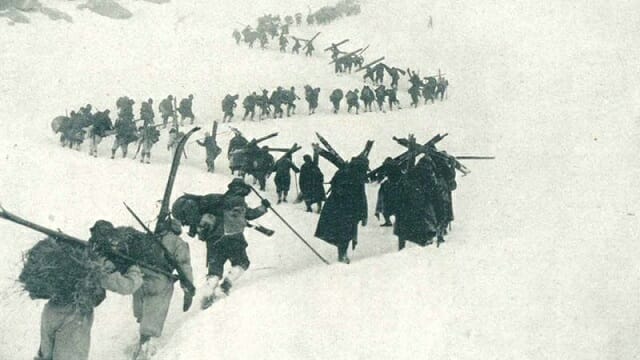 One hundred years later, the science and nature of avalanches remains the same, but humans have developed a clearer way to predict them, avoid them and when necessary, trigger them prematurely. While all this mostly remains in the hands of avalanche professionals, the communication of their findings is made public every day of the winter in mountainous regions of North America and Europe.
The most succinct explanation of current avalanche risk is the danger scale. This is a colour-coded, five level scale; Low, Moderate, Considerable, High and Extreme.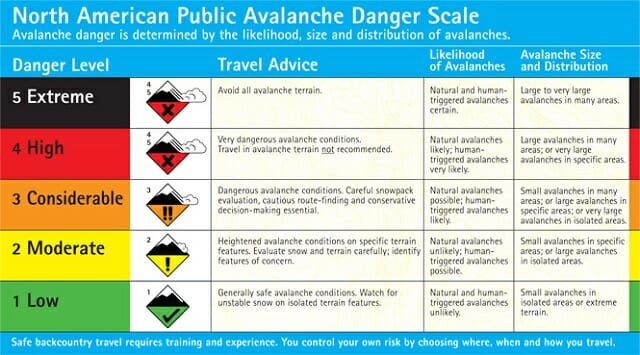 A lot of experienced backcountry travelers won't bat an eyelid until they see an orange bar (Considerable) on the danger scale. However, if you actually read the description of Moderate rating: Heightened avalanche conditions on specific terrain features. Evaluate snow and terrain carefully; identify features of concern.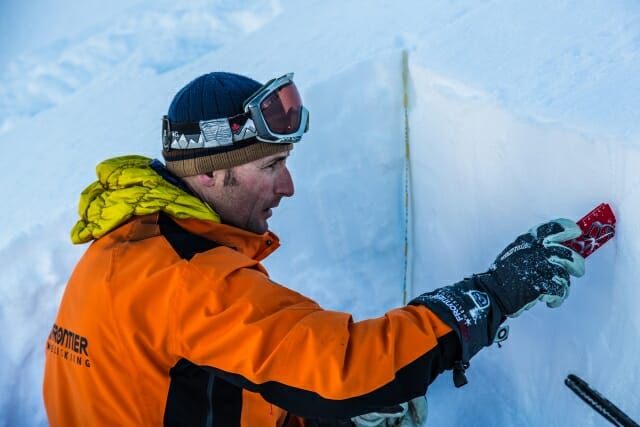 That's the thing about avalanches. It's probably the most inexact science that exists. There's no law or formula, avalanche forecasters can only rely on observations and past accumulated empirical evidence. Forecasters do an excellent job of interpreting their findings and presenting them as an avalanche bulletin and danger scale, but they can't test every slope in a mountain range. That means you have to have the training to identify and manage the hazards.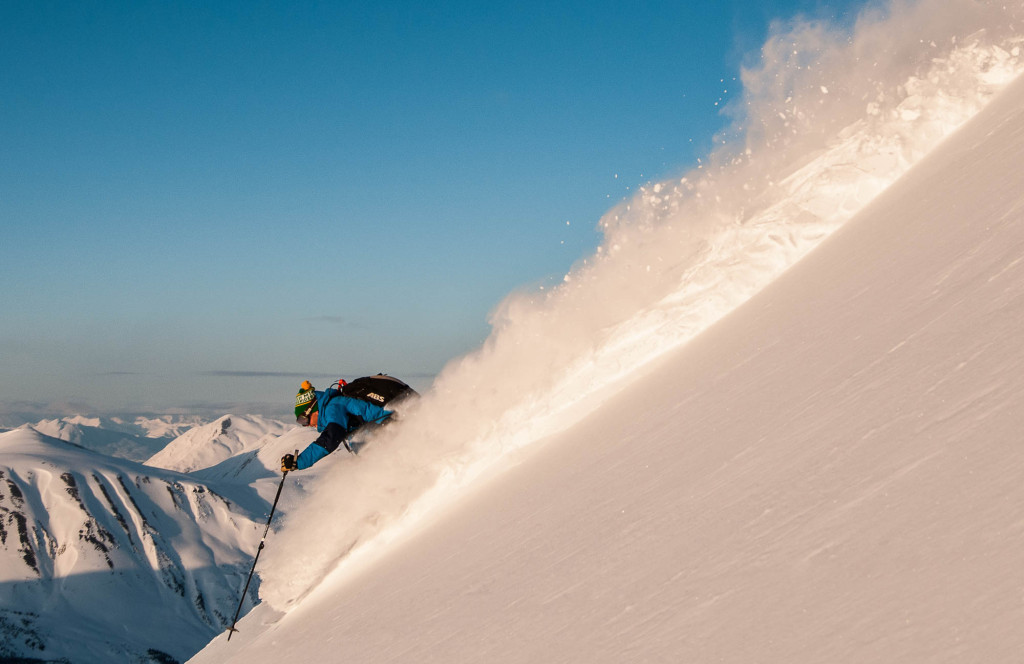 Perhaps the most important thing to remember about the avalanche danger scale is to put it into context. The easy to read colour-coded infographic that displays the danger rating has an enormous amount of data behind it, so make sure to read the bulletin from start to finish, talk to the local guides, ski patrol and forecasters rather than assuming green and yellow is good to go.
Stay safe in them mountains. And if you plan on travelling in the backcountry without a guide, make sure to take a recreational level avalanche course beforehand.